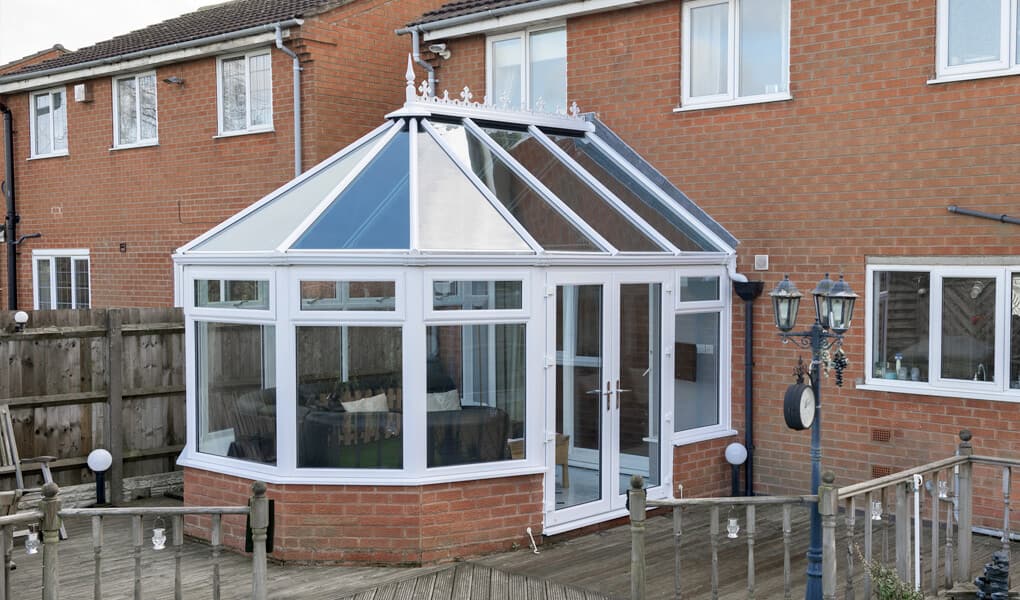 Due to advancements in technology, the glass conservatory roofs of today are incredibly good at keeping heat inside the home. Specifically, the emergence of low e glass has been a big factor in their ability to keep a conservatory feeling warm during those colder months. But what is it and how does it work? Let's take a closer look and find out:
What is low e glass?
Low-e, or low emissivity, glass has an invisible, microscopic coating applied to the outside of it that keeps more heat inside your home.
It works by allowing heat from the sun to enter your home through the glazing, causing the temperature to rise as a result of solar heat gain. Any heat generated in the conservatory in this way and via your heating system is then reflected back into the room by the low e coating. This means that less heat is lost through the roof and you are less reliant on your heating system to keep your conservatory at a comfortable temperature.
In addition to conservatories, it's often used on doors that have large amounts of glazing like patio and bi-folding doors because of its ability to keep internal spaces warmer.
Can low e glass cause a conservatory to overheat?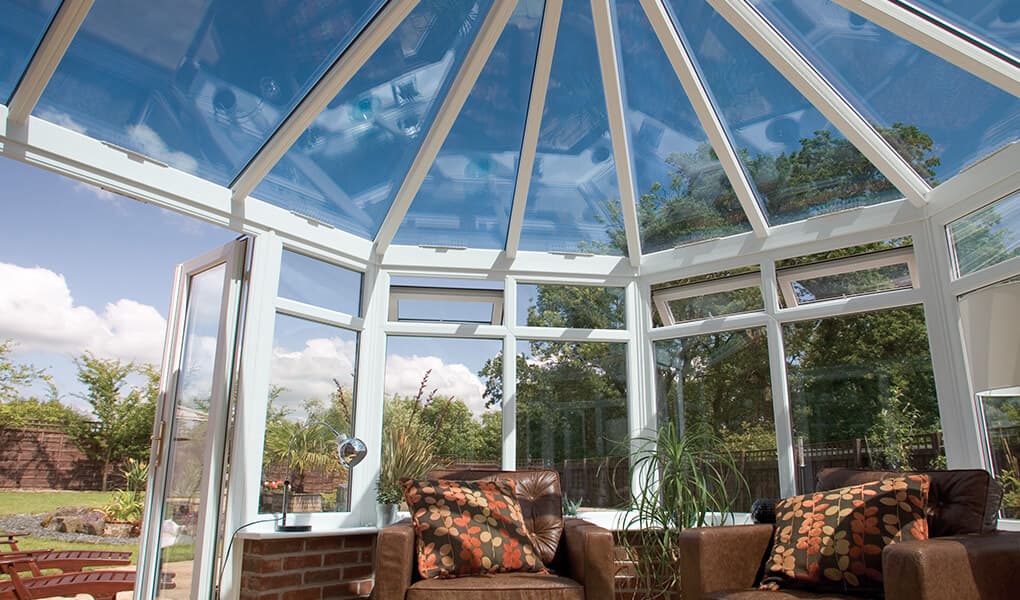 For south-facing conservatories or those which receive a lot of sunlight, there is a risk of overheating on scorching hot days. However, this issue can be combated by using solar control glass in conjunction with low e glass. Solar control glass reduces glare from the sun and reflects the sun's heat so by combining the two, you can enjoy year round comfort. Opting for triple glazing on the windows can also negate the effects of heat gain so you might consider this also.
Will I need a heating source in my conservatory during the winter?
There is a chance that you might need radiators or an alternative heat source in the conservatory on winter days where there is little sunlight. But seeing as you have radiators in every other room in the house, this should be expected. Your conservatory's heating system should also be independent from your home's central heating otherwise it will become subject to Building Regulations.
Check out our blog on 4 ways to warm up your conservatory this winter for alternative means of warming up a conservatory.
Is a glass roof better than a tiled roof?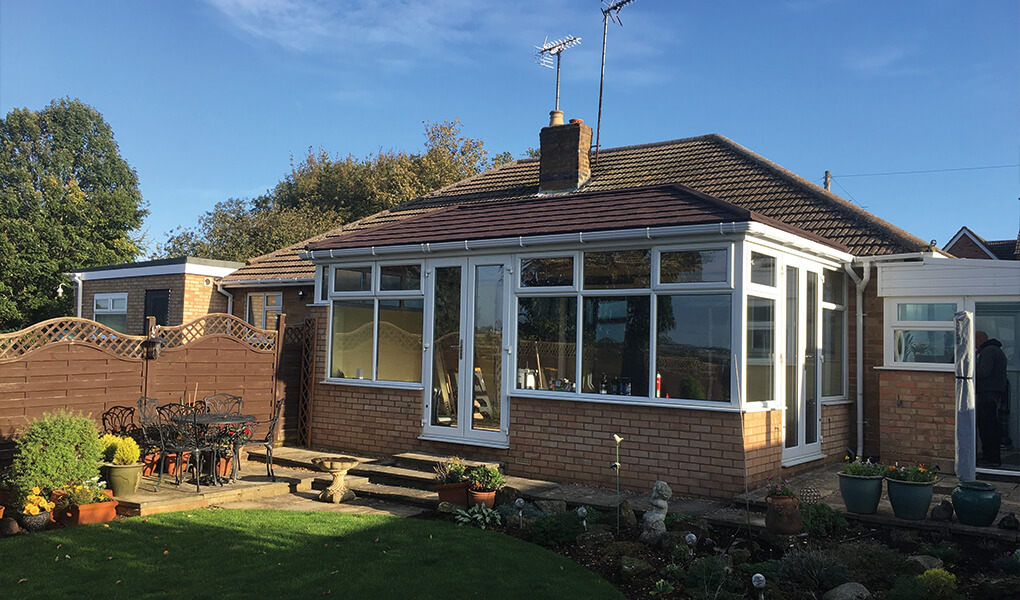 Not necessarily, the best conservatory roof system for you will depend on what you want to use the space for. One of the other great things about low e glass roofs is that you don't have to sacrifice light levels in order to enjoy more warmth. Tiled roofs, however, reduce light intake but make your conservatory feel more like a traditional extension.
Will my existing conservatory be able to support a glass roof?
Glass roofs are suitable for new conservatories and as a replacement for an old polycarbonate or glass roof. In most cases, the existing conservatory structure should be able to support a glass roof but, on occasion, new framing, windows and doors might need to be fitted too.
Like the sound of a low e glass roof or tiled conservatory roof for your home? Get in touch with us here at T&K Home Improvements to discuss either option further. We're available to call on 0800 622 716 or you can contact us online.