Traditionally, conservatories have always been a summer entertaining room that is closed away at winter because no one wants to sit in a cold room. But why should we waste a room worth of living space because it's not warm enough? Here at T&K, we are experts in all thing's conservatories & extensions, so here are our top tips on how to achieve the warmest conservatory this winter:
1. Consider replacing the conservatory roof
It might sound like a big job, but this is going to save you money on your heating bill in the long run! You may be experiencing heat loss in your conservatory roof due to the roof lacking in any insulation & larger glass roofs being very exposed to the elements. We have replacement roofing options that suit any existing conservatory & help with its thermal performance in winter; our Supalite tiled roofs have U-values of just 0.13 making it the warmest on the market & the best way to keep the heat in your conservatory this winter. With internal plastered ceilings spotlights & speakers can be built in to give this extension to your living space the wow factor.
Other conservatory roof replacement options include our Ultraroof tiled roofs that offer both a tiled & glass roof, bringing in the light but keeping the warmth in. Featuring a plastered ceiling inside to make it feel like a real part of the home & with beautiful glass panels, it's a quick & long-term solution to a substantially cold in winter, warm in summer conservatory. Our flexible finance options mean you could start benefiting from a warm conservatory & make easy repayments over 120 months or less.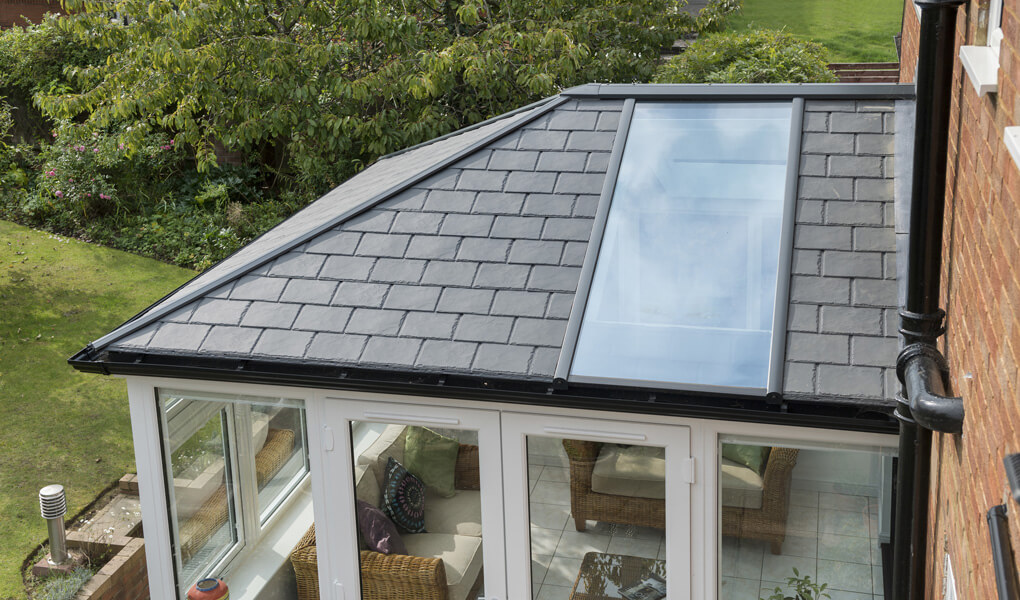 2. Tackle the draughts!
The cold is probably creeping in from so many small spots that you won't be able to know where to start. Let us help! Start with the windows & doors – are the seals still intact? Have they stopped locking properly? If these are the issues you are facing, maybe it's time to consider replacing the whole conservatory with an energy efficient new one. As a short term solution you could put up thick thermal curtains & put draft excluders down by the doors.
3. Consider more soft furnishings
Who doesn't like sprucing up a room by updating the style or adding a new cosy armchair? Soft furnishings like rugs & fabric sofas will improve the rooms aesthetics as well as holding the heat in. And winter is the perfect time to buy those throws & blankets that compliment this season's trends & your home's colours!
4. Underfloor heating or carpet
Both options require a degree of work but will help with keeping your toes toastie in the coldest months. Carpet is a quicker solution but may not be as helpful as heating itself. But with underfloor heating, if you have an old polycarbonate roof that is letting heat out, you won't be able to get the most out of the warmth.
T&K Home Improvements can offer you a full range of thermally efficient products, such as triple glazed windows & ultra-secure contemporary composite doors, to keep the cold out. If you want to see the products up close, visit our showroom in Huxley Close, Wellingborough.