ULTRA CONSERVATORY ROOF GLASS
Choosing the right high-performance conservatory roof glass for any conservatory installation is the most important element to ensuring that a conservatory can be used all year round, keeping you cool in the summer and warm in the winter. There are many things to consider including location, temperature control, maintenance, aesthetics and durability.

The T&K Ultra Glazing range has been developed with world-leading glass manufacturers to ensure that there is a broad choice of specialist glasses available to cater for all situations and requirements, meaning your living space will be comfortable all year round.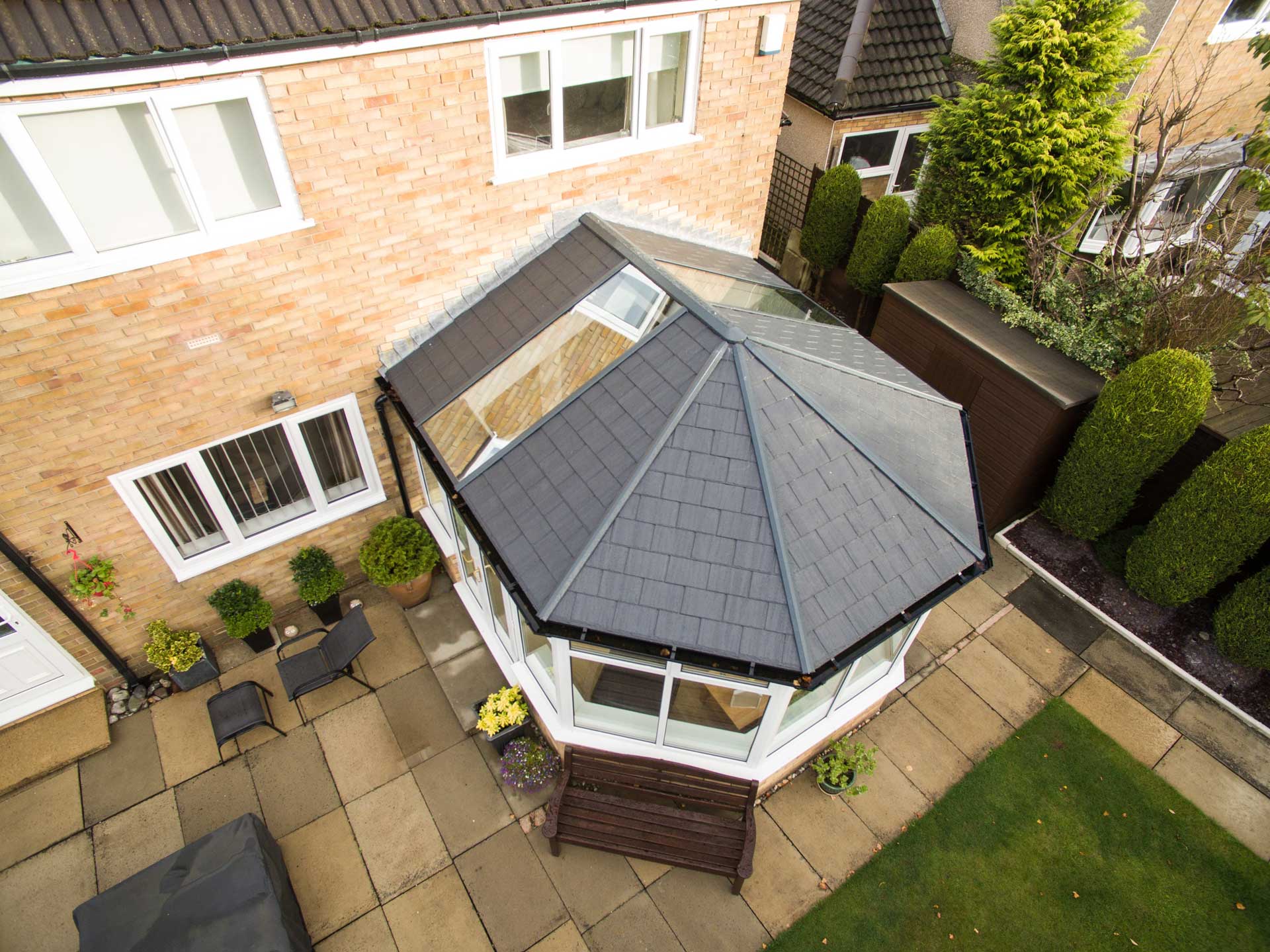 BENEFITS OF ULTRA CONSERVATORY GLASS
Our Ultra glazing provides incredible benefits including all year-round comfort, self-cleaning properties, reduction in energy bills and beautiful visual options to suit any property and style. The Ultra range comes in 3 different options to suit your property and location. Aqua, Blue or Neutral.

All have a self -cleaning element which have been certified to EN 1096-5, the new European Standard for self-cleaning glass. The new standard tests and classifies the performance of products that use hydrophilic and photocatalytic properties to enhance glass cleanliness. EN 1096-5 certification will enable specifiers to differentiate between products with an official self-cleaning performance, and those without.
These exciting new technological conservatory glazing options now enable anyone to personalise their new or existing conservatory with stunning high-performance glass, making it a place of complete comfort and relaxation for years to come.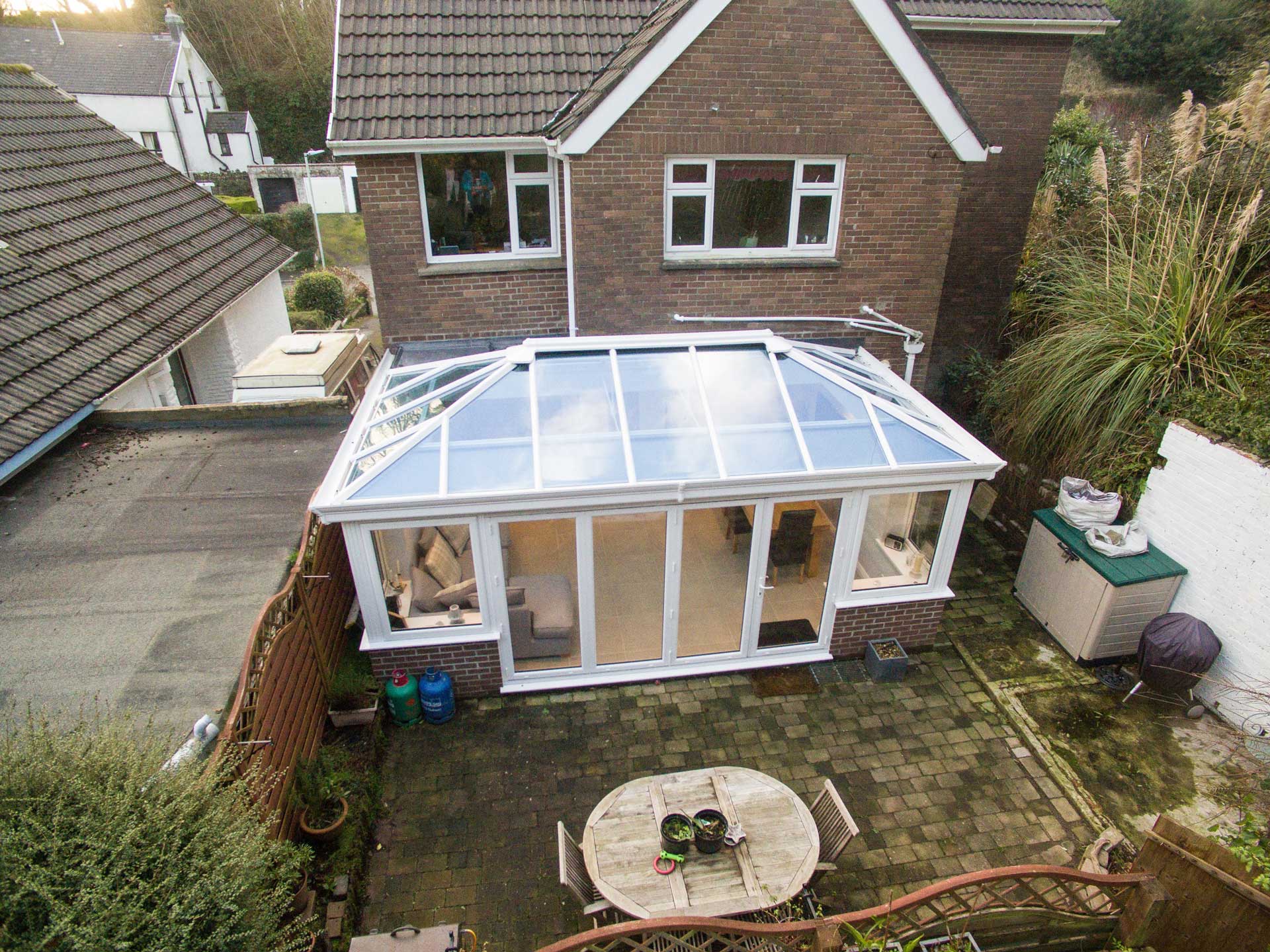 Ultra Neutral
A striking ultra dark tinted glass that increases the recreational use of conservatories, especially in strong sunlight conditions.

Market leading solar heat reflection, coupled with exceptional light transmission properties, combine to provide a distinctive, shaded environment beyond even the best of existing high performance conservatory glass. As with the majority of products in the Ultra range, our Ultra Neutral is a self-cleaning glass.

Product
Ultra/Low E
Ultra/Low E
Solar Heat Reflection
91%
89%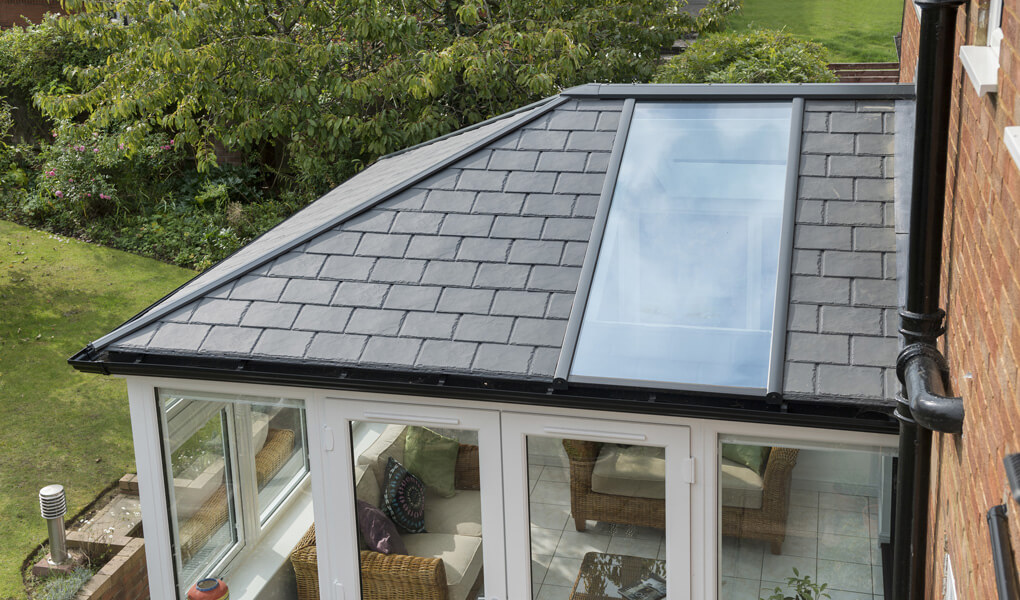 Ultra Blue
As its name suggests the Ultra Blue glass roof option comes in a delicate blue tint and offers up to 60% reflection from the sun's solar rays.

There are many advantages to installing this beautifully coloured roof glass including a 53% reduction from the sun's glare.

As with the majority of glass within the Ultra range, the Ultra blue is a self-cleaning glass, making this a striking option for any conservatory installation.

Product
Blue/Low E
Blue/Clear
Solar Heat Reflection
60%
52%
Light Transmission
47%
52%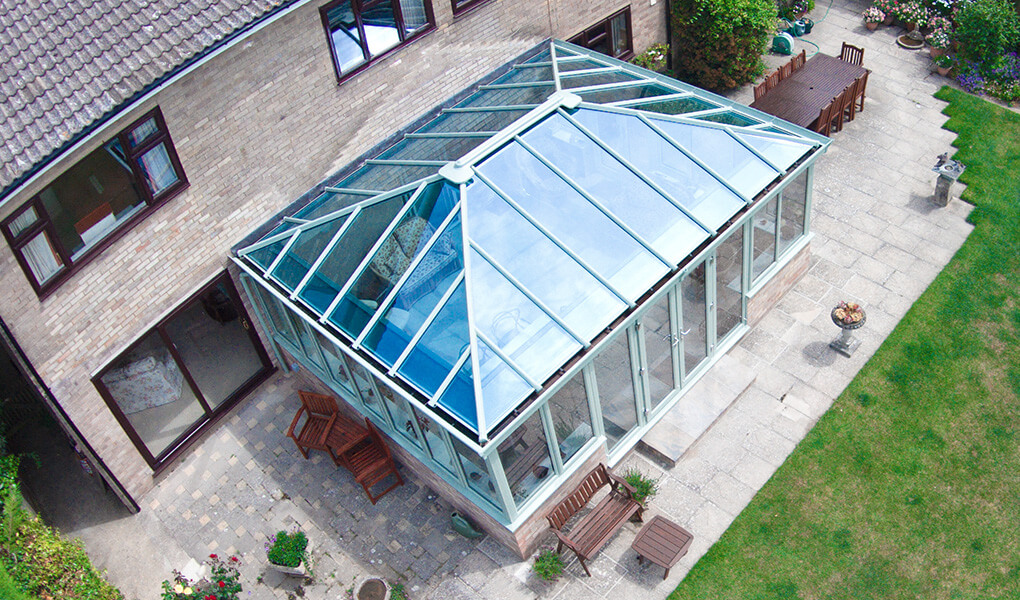 Ultra Aqua
Ultra Aqua is a superior roof glass product in the Ultra range with exceptional heat reflection capabilities. This high performance roof glass reflects up to 82% of the sun's heat, aiding reduction of the internal temperature of conservatories, particularly with a south facing aspect.

Ultra Aqua also provides greater glare reduction, thanks to its visually stunning aqua tint.

Product
Aqua/Low E
Aqua/Low E
Aqua/Clear
Solar Heat Reflection
82%
76%
71%
Light Transmission
30%
33%
34%
Self Cleaning?
Yes
Yes
Yes