With the new year not too far away, you might be thinking a new set of windows is just the thing you need to get more from your home in 2021. If so, it's good to know how to stay on-trend. So, without further ado, here are our predicted trends for window frame colours in 2021:
Buckingham Grey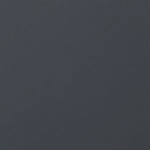 One of the recent additions to our new uPVC window colour range, we are predicting a big year for Buckingham Grey in 2021. With its cool hues, this sophisticated shade blends in beautifully with all styles of architecture whilst revitalising them with a fresh, modern feel.
Sage Green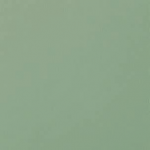 Resembling dried sage leaves and offering glimpses of grey and green, Sage Green is a soft, neutral shade that will bring a sense of calm to your home. As red and green are complimentary colours, Sage green is the ideal colour for windows on red brick homes too.
Brave Ground/Claystone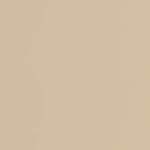 Another neutral shade that sits nicely in the background to give prominence to the other features on your property, Brave Ground is Dulux's Colour of the Year for 2021. An earthy shade that is wonderfully versatile and provides plenty of warmth, you can expect to detect different brown and grey tones as Brave Ground changes in appearance throughout the day.
Light Ivory 2021 is set to be a year where naturally calming colours will take centre stage. With that in mind, we expect the earthy, beigey colour of Light Ivory to be highly popular with homeowners next year. If you, like many of us, found the chaotic, ever-changing world of 2020 to be too much at times, you're bound to appreciate the destressing qualities of Light Ivory.
Epoch

Graham and Brown's Colour of the Year for 2021, Epoch is a purple shade that offers a regal yet calming presence, creating exteriors that instantly draw the eye without being overwhelming. One of those shades that might not be suitable for every home, if you crave an exterior that looks exquisitely rich, Epoch might be just the shade for you.
If requesting Epoch on the RAL colour chart for windows, RAL 4007 Purple Violet is the colour you should ask for.
Bold conflicting colours
In strange contrast to naturally calming colours, bold, conflicting colours are another of the predicted colour trends for 2021. Two examples that are relevant to the world of windows are light pink windows on red brick homes, and orange windows on a beige or cream painted home. However, there are many other possible combinations out there.
We would also urge anyone to use contrasting colours cautiously because if you plan to sell your home in the future, prospective buyers might not appreciate the contrast.
Stay on-trend with any RAL colour for your window frames
Thinking of upgrading your windows in 2021? Have any RAL colour applied to your window frames and take advantage of the latest colour trends with T&K Home Improvements. For more information or a free window quote, give us a call on 0800 622 716 or contact us online.