Double glazing is the term used to describe windows that have two panes of glass and a small cavity between them. This space might be a vacuum, or it will be filled with either Argon or Krypton, which are inert gases.
This innovative combination is far superior to single glazing, giving various benefits for the home. We will cover these benefits later but first, let's find out how double glazing actually works.
How does double glazing work?
The transfer of heat energy from hot spaces to cold ones is known as convection. In order for convection to work effectively, it requires an effective conductor of heat. However, two panes of glass are less conductive than one. Plus, Argon and Krypton are both poor conductors of heat.
Here at T&K, we also use Planitherm glass for our double glazing and this has a unique coating that reflects heat back into your home. The result of all these features allows double glazing to prevent considerable heat being lost from the home via the windows.
What are the benefits of double glazing?
In 2016, the English Housing Survey reported that 83% of homes in the UK were fully double glazed. There are plenty of reasons for this but none more so than it is superior to single glazing in almost every way. Specifically, however, it provides the following benefits:

More security for the home
Smashing two panes of glass is not easy and it's certainly more difficult than breaking a single pane. Today's double glazed windows are also fitted with multipoint locking systems and various other locks and hardware, ensuring the security of your home is exceptionally high.
Improves energy-efficiency
As double glazing is such an excellent way to keep more heat inside your home, your home will become less reliant on radiators and other heat sources during the winter. As heat sources require energy to fuel, you'll be consuming less energy, making your home more energy-efficient. By using less energy, you'll see a reduction in your energy bill too.

Lowers your carbon footprint
Heat sources in the home are powered by fossil fuels, the consumption of which leads to carbon dioxide being emitted into the Earth's atmosphere. Carbon emissions are one of the main causes of climate change. So, by consuming less fuel, your carbon footprint will be lower and your home eco-friendlier.
Potential to add value
By making your home more energy-efficient with new double glazing, there's a chance of it being able to achieve a higher Energy Performance Certificate (EPC) rating. Research by Money Supermarket found that properties with the highest EPC rating (A) were valued 14% higher on average than properties with the lowest rating (G).

Enjoy some peace and quiet
Two panes of glass separated by a cavity is a much more effective sound barrier than a single pane of glass. The more sound that's kept out of your home, the quieter it will be.
How does double glazing reduce sound?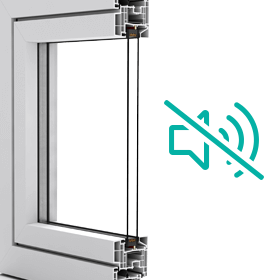 Sound arrives in the form of a pressure wave and when it hits a single pane of glass, it causes it to vibrate. This vibrates the air on the other sound of the glass, which eventually makes its way into your ear.
However, Argon has different soundwave properties to air, which makes it more difficult for external sound to travel through it. Finally, the extra pane of glass that is present with double glazing further dampens any soundwave vibrations.
Is double glazing worth the money?
If you have a semi-detached home and all the windows on it are single glazed, you can save up to £110 a year by replacing all of them with A+ rated double glazed windows. Therefore, it has excellent potential to save you money over time.
Any double glazing that was built before 2007 won't have an energy rating higher than C, so there's a lot of potential to save by replacing it with modern double glazing too. Here at T&K, we offer a range of popular window options that can attain ratings of 'A+' and above. This includes uPVC casement windows, Residence 9 windows and timber tilt and turn windows.
Does double glazing keep a house cool?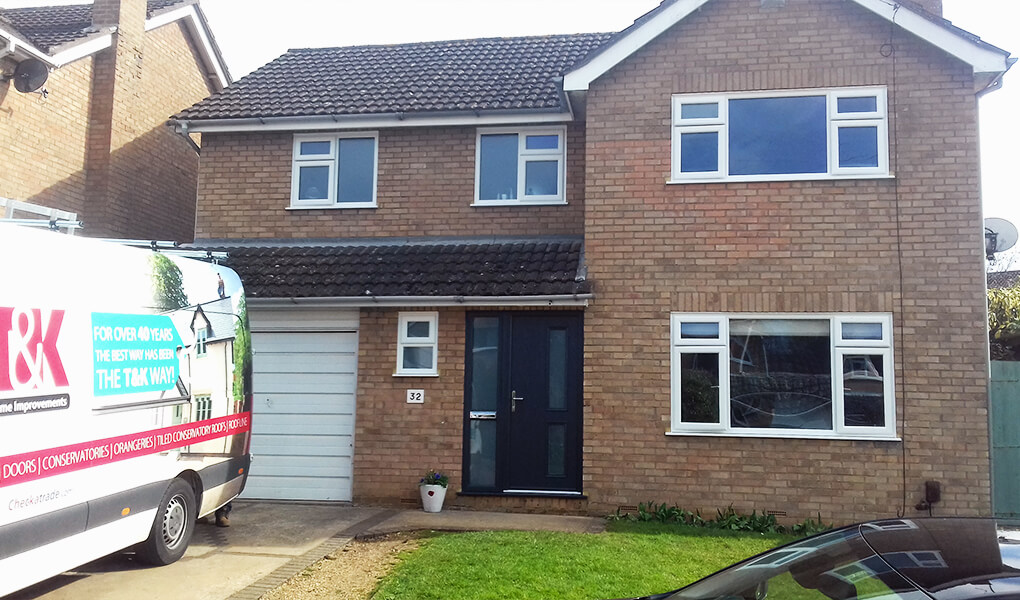 After learning that double glazing is a great way to keep your home warm, it might come as a bit of a shock to learn that it's great for keeping your house cool too.
As mentioned earlier, double glazing works by limiting heat transfer via convection from one side of the window to the other. Whilst this means more it's more difficult for heat to escape the home during the winter, it also means it's more difficult for heat energy to transfer from outside the home to the inside. So, when the weather is warmer outside, your home won't suffer from overheating quite so much.
We can install double glazed units that come fitted with acoustic glass. This special type of glass is considerably thicker than standard glass, which means it absorbs much more sound. We recommend you consider this option if you live under a flight path or if your home is situated next to a noisy road.
How can you tell the difference between single and double glazing?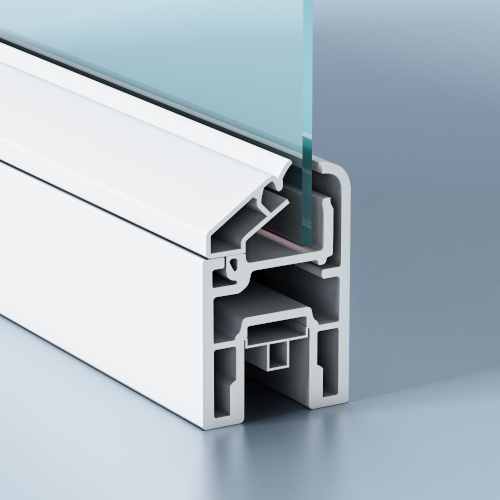 It's easy to identify a single glazed window as it will have a single pane of glass and nothing else sitting between the window frames. Double glazed windows, on the other hand, consist of two panes of glass that are separated by a small space between them.
How long should a double-glazed unit last?
The length of time that double glazing lasts is dependent on the following factors:
The quality of the materials that were used in its construction – the better the materials it's built from, the longer it will take for them to deteriorate.
The standard that it was fitted to – a quality, weather-tight installation will last longer and perform better than a poor, ill-fitting one.
How much weather exposure it receives – heavy winds and severe rainfall will increase the rate at which double glazing deteriorates.
How well it's been maintained – properly caring for double glazed windows is a sure way to maximise their lifespan.
Typically, a double glazed unit will last around 20 years before it begins to fail and its ability to retain heat is significantly compromised. However, they can last for as little as 10 years or for as many as 35, depending on the factors outlined above.
How do I know if my double glazing needs replacing?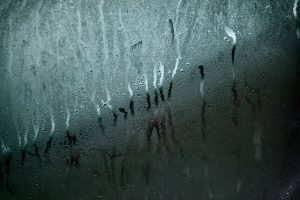 Although condensation on the inside of a window is perfectly normal, if you've noticed it between the two glass panes on a double glazed window, this is a sign that the double glazing has failed. Repairing minor leaks is possible and will provide temporary relief, however, the window is unlikely to be able to perform like it once could. Therefore, replacement double glazing should be considered at this point.
New or replacement double glazing for your Northamptonshire home from T&K
If the time has come to replace the double glazing in your home, or the performance of single glazing is no longer suitable for your needs, get in touch with us at T&K. We've got high-performance double glazing solutions to suit a variety of homeowner requirements. Give us a call on 0800 622 716 or contact us online for more information.