The number of finish options with aluminium windows really is extraordinary. With smooth & textured finishes and any RAL colour to choose from, finding the right frame finish can be difficult. But, so you have some inspiration for your aluminium window frames, here's a range of the available options:
Grey aluminium windows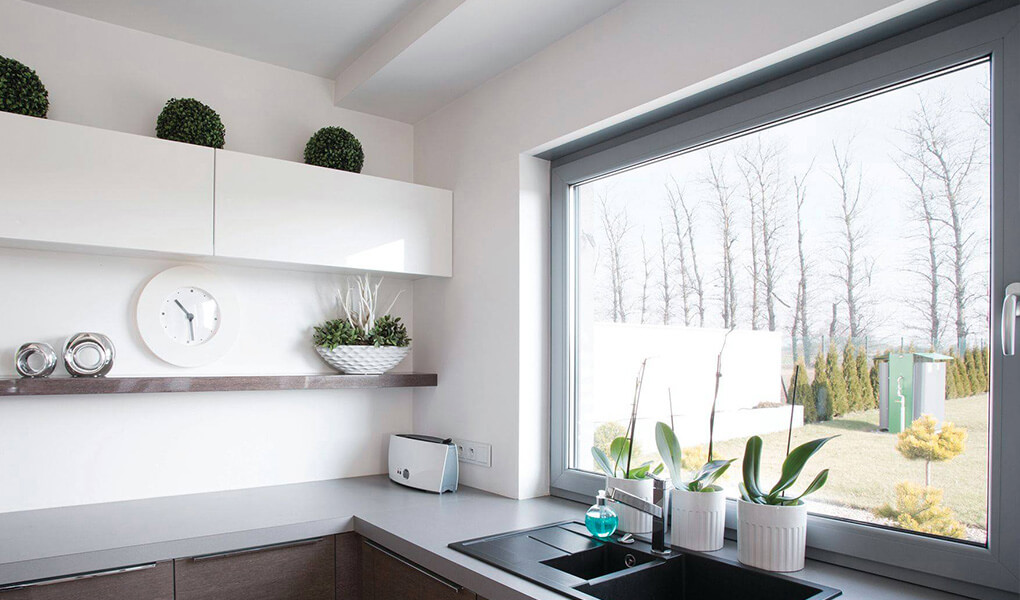 The beauty of grey is that it is a neutral colour and as such can give prominence to other areas of your design scheme. Grey is also exceptionally versatile and can be used to accentuate modern home designs. Dary grey window frames, in particular, typify a modern aesthetic. However, lighter greys can be used to provide a calming backdrop to a more traditional-looking home.
Black window frames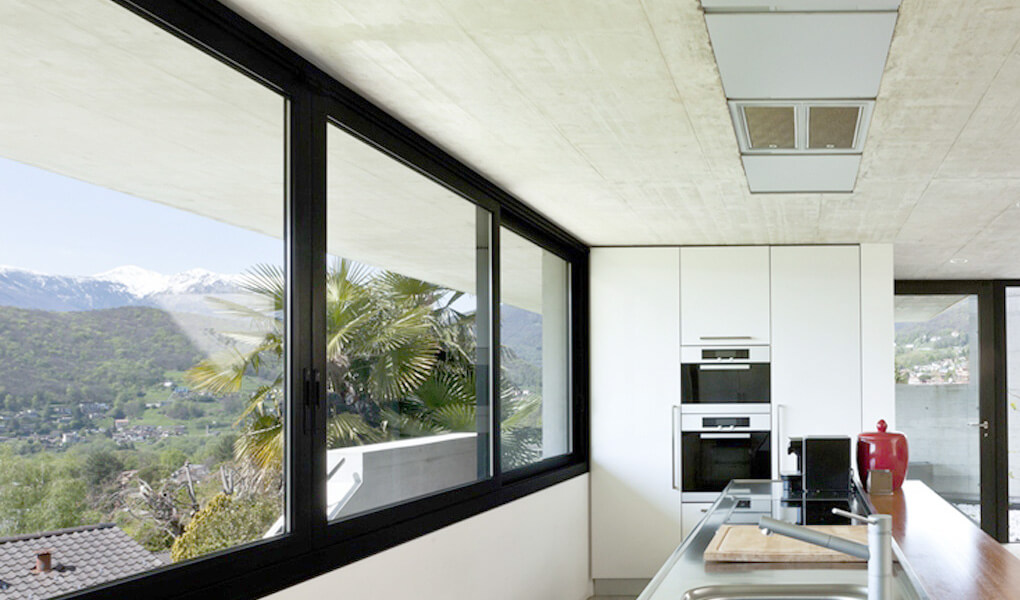 Another neutral colour, black is associated with elegance and sophistication, making it an ideal shade for achieving a luxury look. Black aluminium windows will also stand out, particularly in light surroundings, meaning it complements the bold, clean framing found on aluminium windows to perfection.
Red window frames

Red is vibrant, enthusiastic and daring. Whatever you want to call it, it is a colour that instantly draws the eyes of others. Make the most of its visibility by colouring your window frames red and creating a focal point for your home.
Chartwell Green aluminium windows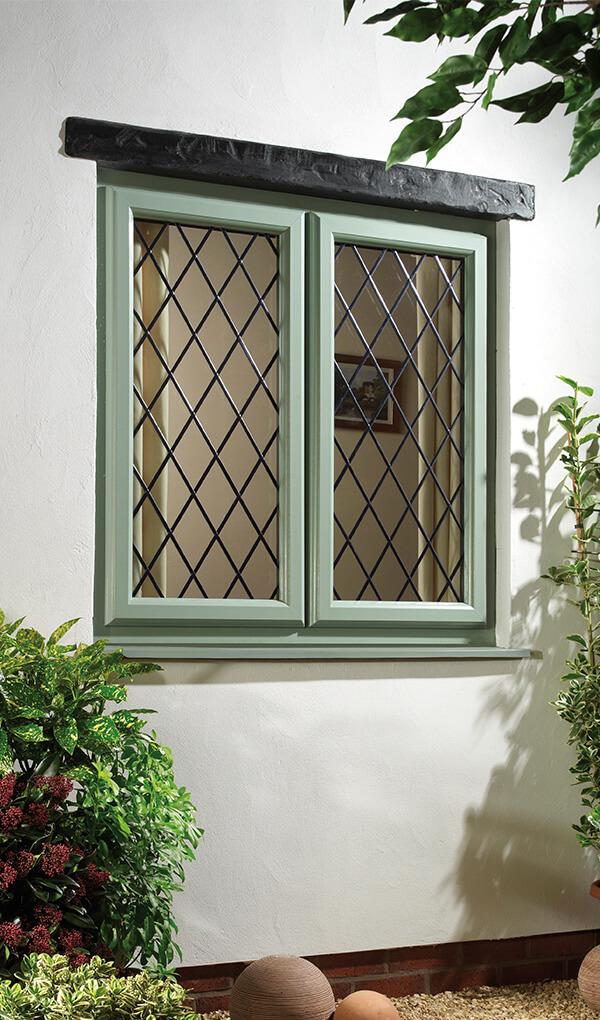 Chartwell Green is a popular shade with windows and doors that is lighter than a conventional green. It has a vintage feel and a peaceful appearance that is symbolic of a tranquil home environment, providing the ideal backdrop in areas where the sole purpose is to relax.
Rosewood window frames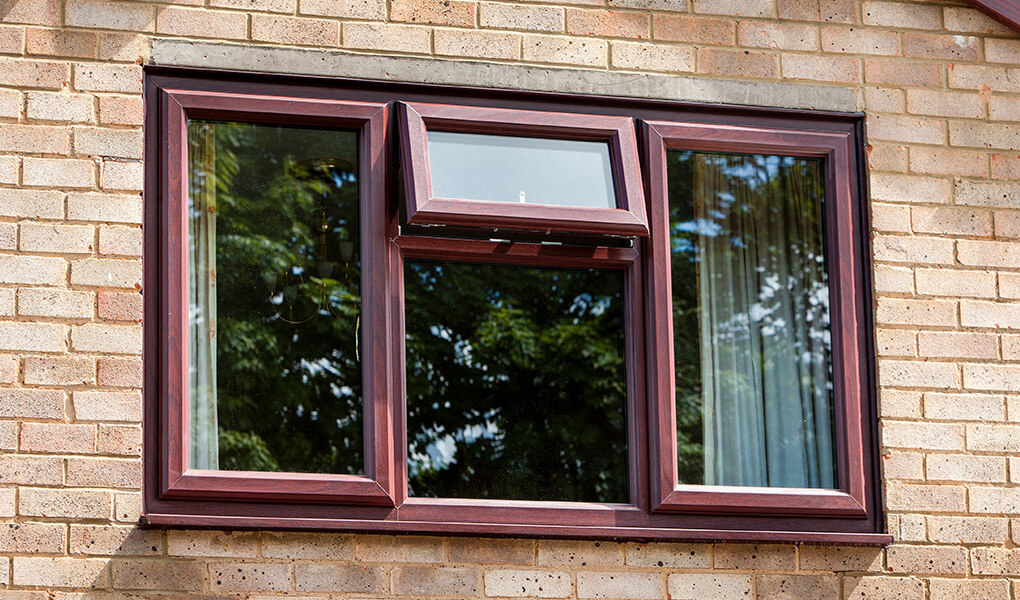 Another shade that evokes a more traditional vibe, Rosewood is a wonderfully rich mahogany colour. As it replicates a natural wood appearance, it's also great for giving homes a more rustic quality.
Cream aluminium window frames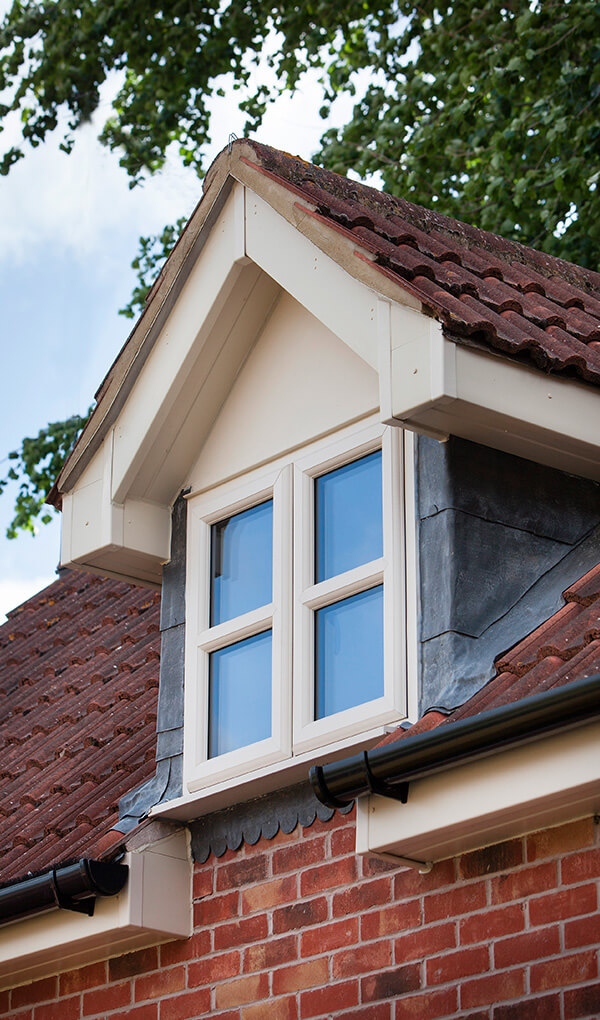 Cream is a natural-looking, light but warm shade that feels very inviting. So, if you the like the idea of making your home feel more welcoming, you can't go wrong with cream window frames.
Blue window frames

The colour of the sea and the sky, blue is a complex colour with various different meanings, depending on the shade. Dark blues are typically associated with intelligence and authority, but on the lighter side of the blue colour spectrum, they take on a more peaceful, ethereal quality. Therefore, you can evoke a wide range of moods if opting for blue window frames.
Yellow aluminium windows

Considering yellow is associated with joy, happiness, intellect and energy, it's surprisingly not as popular a frame finish as one might think. However, if you like the idea of creating a bright and happy home, it really is the best shade for the job.
With aluminium windows from T&K, you also have access to what is known as a dual colour option. This involves colouring the internal and external parts of the frames a different colour for a different appearance inside and out. So, you can mix and match with some of our colour suggestions or create your own unique frame combination. For more colour options or advice on how to find the right aluminium window frame colours for your home, give us a call on 0800 622 716 or contact us online.