The term dual colour windows is used to describe windows which have a different colour for the internal and external parts of the framing. Many homeowners prefer them because they offer additional customisation and it allows them to create a different look for the inside and outside of their home. However, dual colour options can also be applied to a range of doors too.
Now that you know what a great feature dual colour windows and doors are, the next step is finding some to suit you. So, to inspire you, we've compiled some popular options for them below:
uPVC windows with black outside and white inside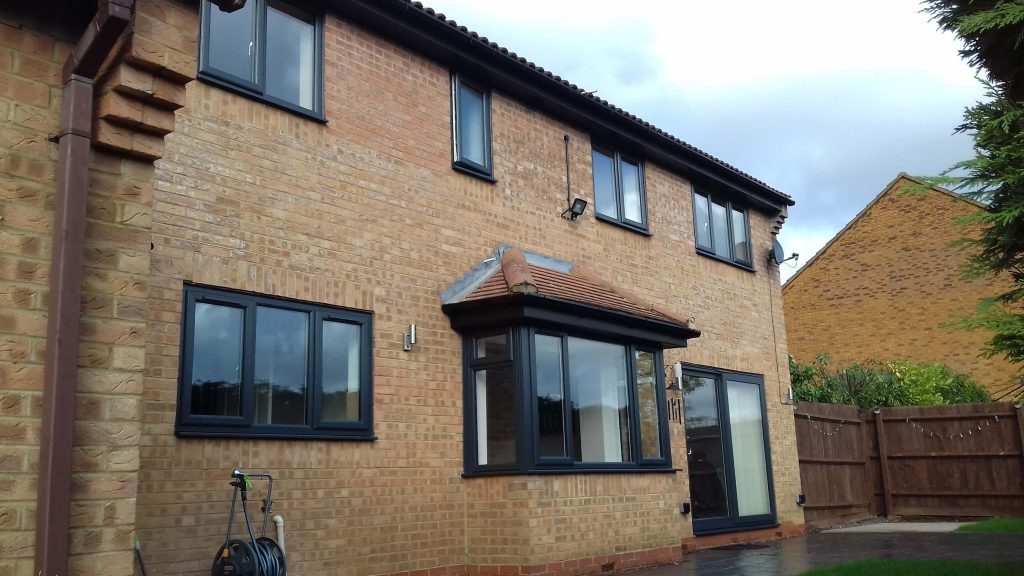 By applying black to the exterior of some uPVC windows, the outside of your home will feel instantly more sophisticated. However, opting to have white applied to the internal framework ensures that the interior of your home will look bright and fresh. Any fans of two-tone music will also appreciate the opportunity to pay homage to the genre in such a unique way.
uPVC Chartwell Green and cream windows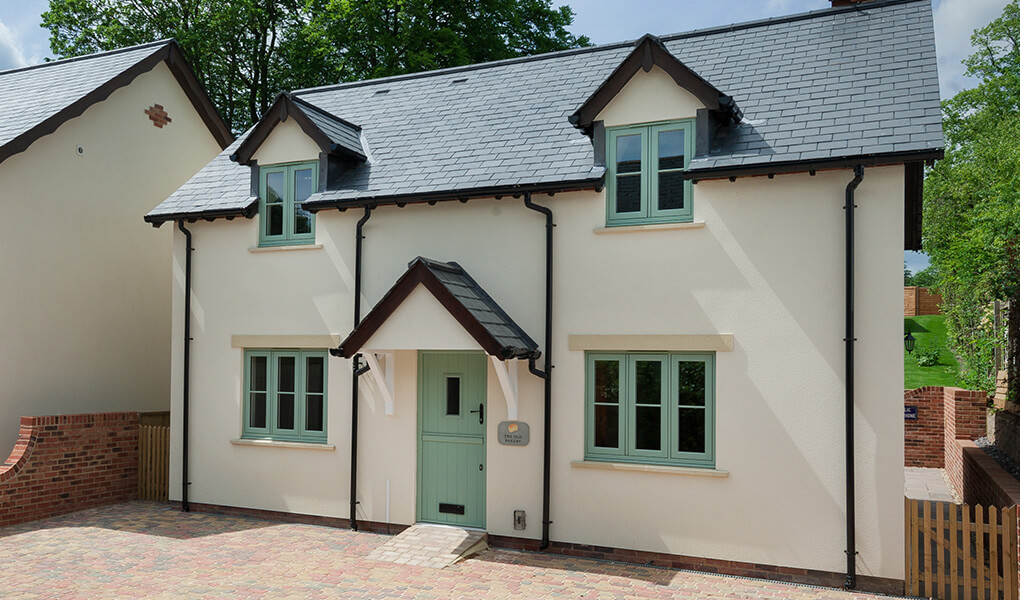 This combination is perfect for achieving that country cottage look, inside and out. Choosing Chartwell Green for the external frames will also symbolise that your home is a pleasant, peaceful place. However, the subtle yellows found within cream are also warm and inviting, making it the perfect option for the interior framing. Plus, cream is a light shade so it will ensure your home remains bright.
uPVC windows with grey inside and Rosewood outside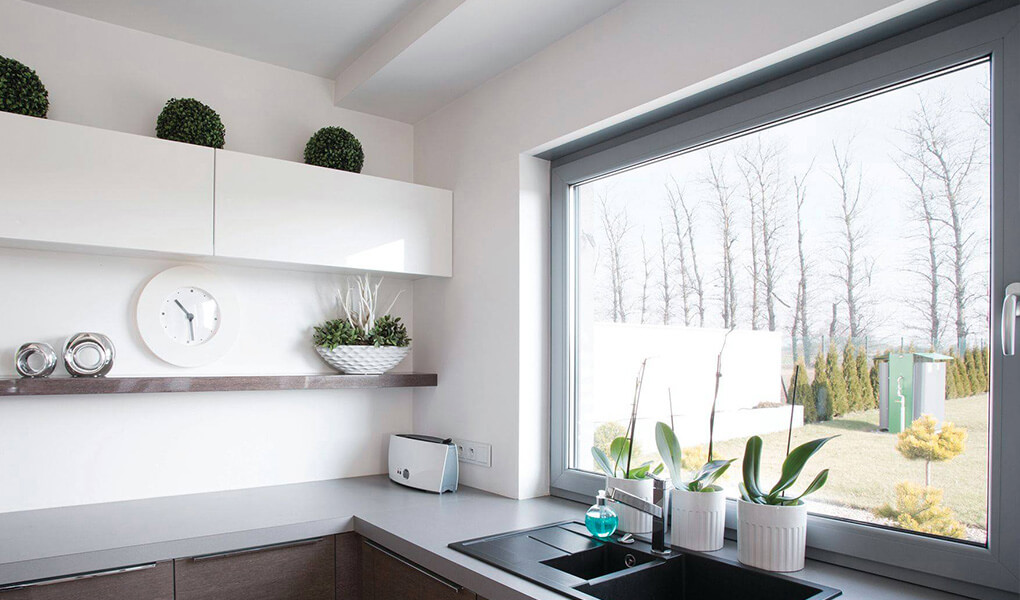 The neutrality of grey ensures that your window frames will complement a wide range of interior design schemes. This makes them a great option for a lot of homes. The contrasting Rosewood exterior, however, will exude the natural beauty of timber, significantly bolstering your home's visual appeal in a traditional manner.
Aluminium windows with Anthracite Grey outside and dark blue inside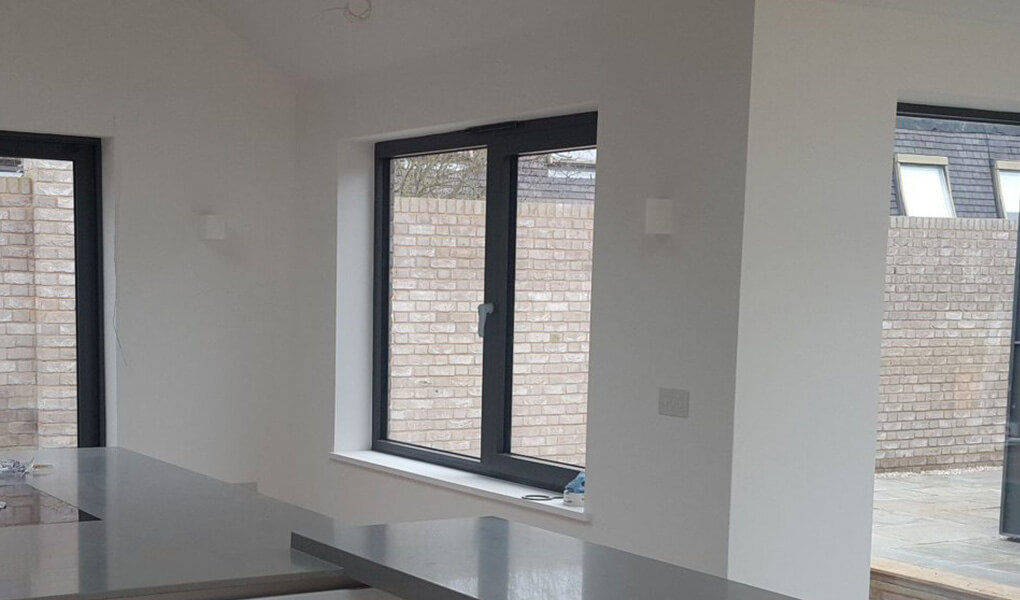 Anthracite Grey and aluminium window frames are made for each other. The ideal partnership to create a chic, modern look, the earthy tones within Anthracite Grey mean they can blend in with more classic surroundings too. You can also detect subtle greens and blues within Anthracite Grey under certain lighting. So, by opting for a dark blue finish internally, you can add real depth to your interiors without creating too much contrast.
Timber windows with Pastel Turquoise outside and Light Oak inside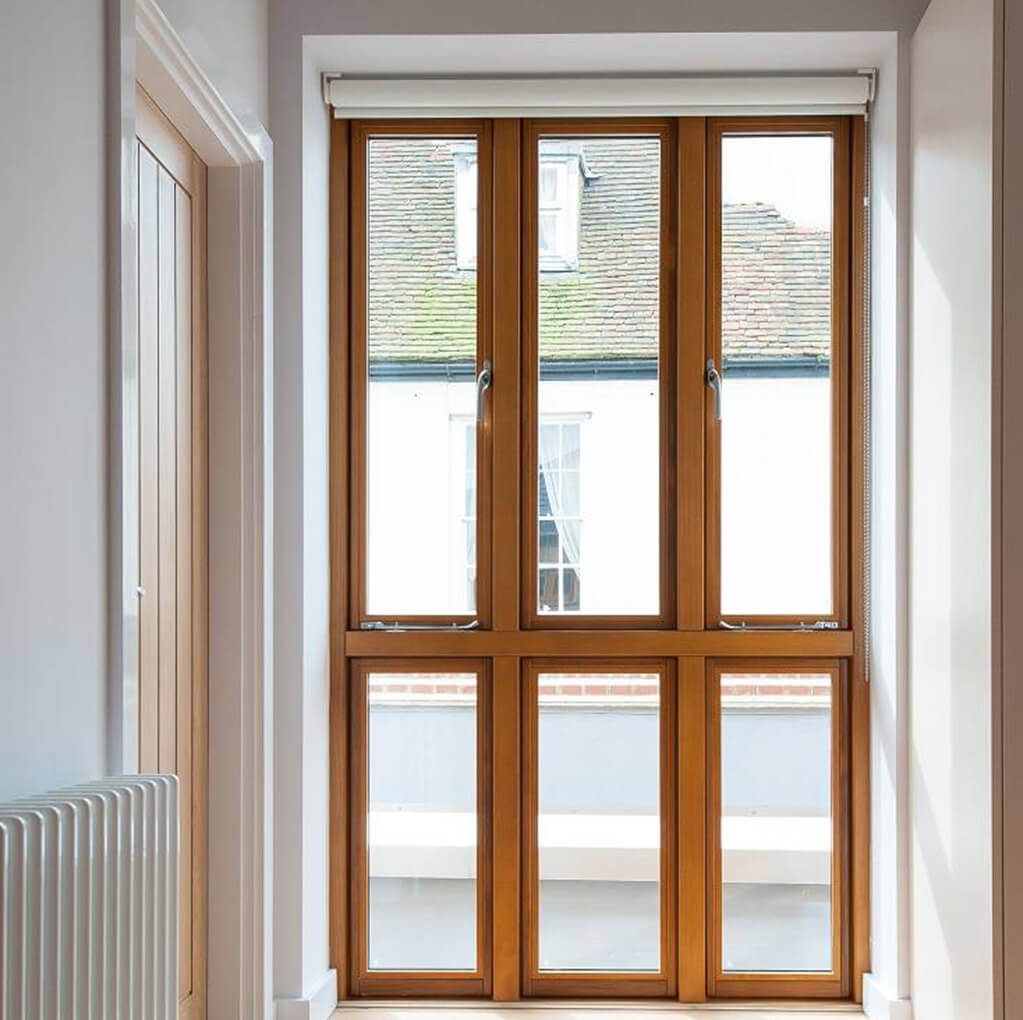 Pastel Turquoise frames are perfect for homes who want to exude with quaint charm. This stunning shade is more subtle than traditional turquoise. However, it still produces the calming effect that you get from green and blue colours. A Light Oak finish is also rich and rustic. Any rooms in your home will feel instantly more charming, especially if the interior décor is traditional in style.
Dual colour uPVC, aluminium and timber windows from T&K Home Improvements
Here at T&K Home Improvements, we can apply a huge range of dual colours to uPVC, aluminium and timber windows. We've also got dual colour aluminium, uPVC and timber doors too. So, if you'd like to enhance your home with new windows or doors and get creative whilst doing so, give us a call on 0800 622 716 or contact us online.
Related to this post:
Grey aluminium windows and 7 other frame finishes