Residence Collection Windows in Northampton
The Residence Collection of windows are an excellent way to upgrade your home in Northampton. Do not worry if you live in a listed building or conservation area because the Residence Collection was inspired by traditional wooden windows of heritage houses. Therefore, the design is specific for these needs, so you can have authentic looking windows installed at an affordable price and stress-free!
If you are a homeowner in Northampton and you have been searching for elegant windows that are low maintenance, long-lasting, and affordable, the Residence Collection is the only solution. It sounds too good to be true, but these windows are made of uPVC, which does not crack and warp, unlike timber, and is finished in colour powders or woodgrain foils that do not flake or fade.
Additionally, the high quality uPVC frames, combined with advanced double glazing from T&K, can increase the thermal efficiency of your home and reduce your household carbon emissions. This means you could save on your energy bills as well as expensive maintenance and repair costs. The Residence Collection Windows can achieve PassivHaus standards of energy efficiency that far exceed the UK building regulations for thermal performance.
The windows are also highly customisable, so they can be tailored to your home in a multitude of ways. The frames are available in sculptured, chamfered, or flush sash finishes depending on your preferences. Find out more about how T&K can help you create your dream windows at a budget that suits you.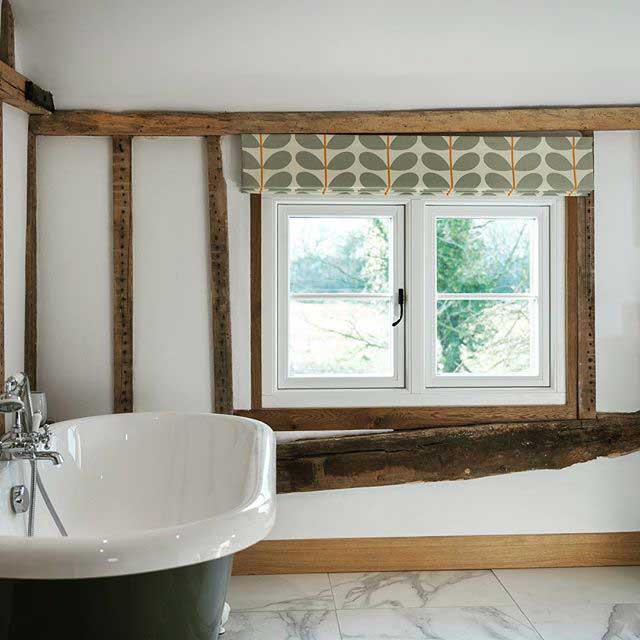 Residence Collection Windows to Suit All Homes
The Residence Collection windows are available in three designs. Start your project by choosing which design best suits your home, and then enjoy customisation to create a completely bespoke product. All of the Residence Collection windows are available in a range of colours and can have decorative glazing, Georgian bars, and unique hardware incorporated into the designs to suit you.
The creative freedom is completely yours, so you can be as bold or as modest as you please. We have a range of over forty RAL colour powder finishes and textured woodgrain effect foils so you can match your windows to the mouldings of your existing doors – if you don't decide to replace them with T&K, too, that is!
Because our Residence Collection Windows are coated in powder finishes, they will not flake like painted doors, and the colour will not fade. Simply wiping your windows on occasion is sufficient to keep them looking as good as they did when they were first installed. This means you don't have to bring out the ladder or pay for expensive paint jobs.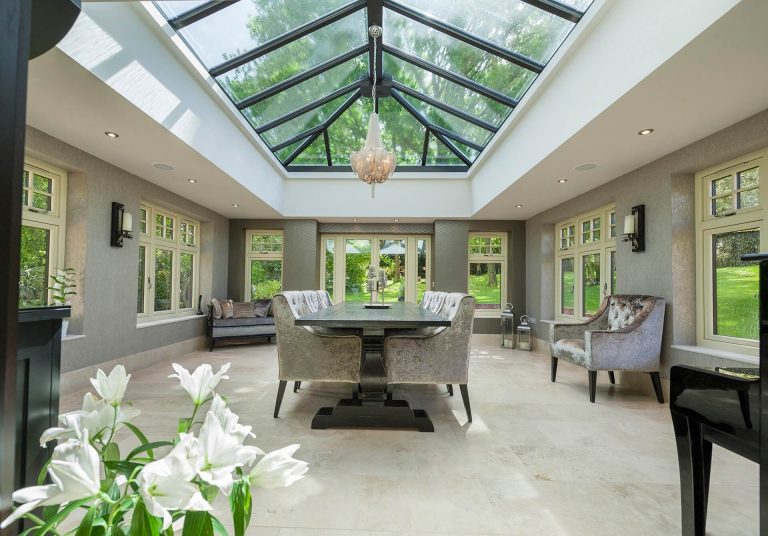 Residence 7
Our Residence Collection windows range starts with the Residence 7, named so because of a unique seven-chambered profile that characterises the design. This allows for exceptional thermal retention and ventilation, keeping your home warm in the winter and cool in the summer.
This is further supported by a 75mm frame depth which helps insulate your home, reducing the need for central heating. This could also result in lower bills from using less energy and lowering your household carbon emissions!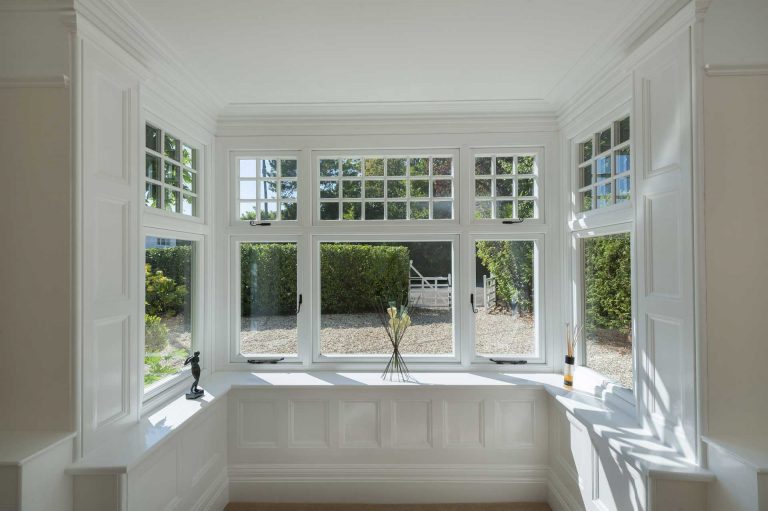 Residence 9
The next design in the range is the Residence 9, aptly named due to the nine chambers in the profile. The upgraded version of the Residence 7 has increased thermal efficiency with U-values as low as 0.8W/m2k!
All of the Residence Collection windows are as practical as they are attractive, with authentic wood visuals without the risk of them becoming dilapidated. Traditional wooden windows are susceptible to rotting, cracking, and warping, which you do not have to worry about with the Residence Collection windows.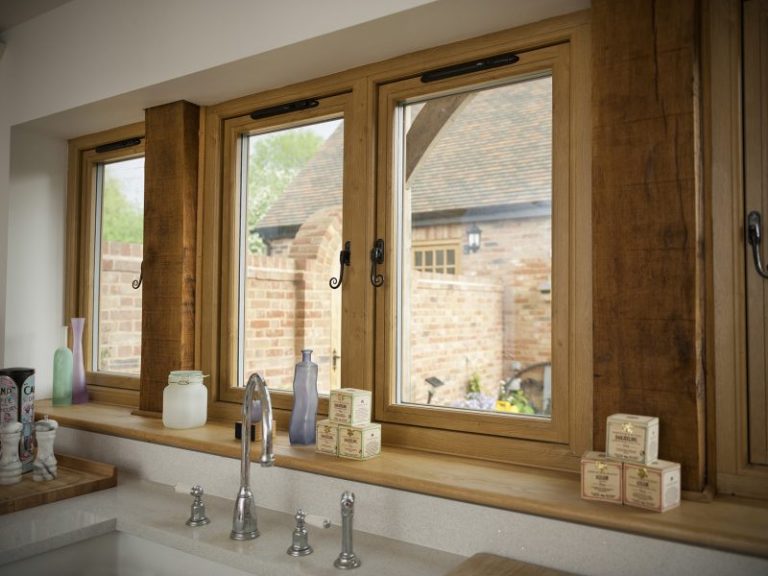 Residence²
The Residence² is the final design in the range. It, too, has the nine chambers in the profile with the added benefits of advanced glazing and innovative multi-point locking mechanisms. It is described as the 'architectural highlight' of the collection, being the most modern of the designs.
Characterised by complete symmetry and minimalistic frames, the Residence² has a flush sash exterior and a unique square interior. You can choose between welded joints, mechanical joints, or a hybrid of both, as well as all of the other customisable features available with the Residence Collection windows.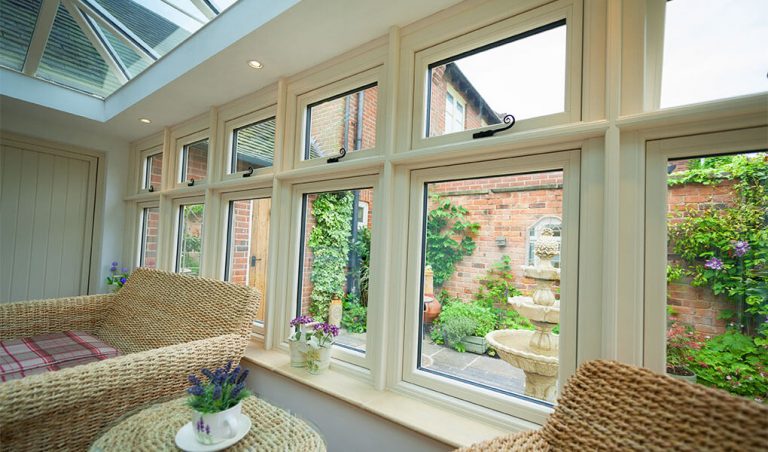 Residence Collection Windows Prices Northampton
The Residence Collection windows are an outstanding investment for any homeowner in Northampton as they combine stunning appearance and exceptional performance without compromising on security.
T&K offer premium products at competitive prices, and you know you will be getting excellent service, so do not hesitate to get in touch with us to start your home improvement project today.
Contact us if you have any further questions about the windows by filling out our online contact form or calling us directly on 0800 622 716.
We look forward to hearing from you!