Residence 9 Windows in Brackley
At T&K Home Improvements, we're proud to offer remarkable Residence 9 windows for homes in Brackley and Northamptonshire. Residence 9 windows are an updated take on classic windows, providing authentic quality with none of the drawbacks. And, by working with a local installer, you could fit these stylish windows in your Brackley home for a lot less!
Residence 9 windows come from the Residence Collection, a market-leading series of windows that evoke classic timber design. Residence 9 windows have a range of benefits, thanks to a 9-chambered profile that allows for excellent thermal retention. As a result, these windows can make your home warmer, more comfortable and more secure as well.
You can get customisable Residence 9 windows for your home in Brackley with us as well! Because of this, you'll have full control of how your new windows will look and how they'll blend in with your home. We offer unique handles, colours and accessories, and you can design your windows in any shape and size – we offer a series of frame options for your home too.
By choosing T&K Home Improvements, you can also install Residence 9 windows in Brackley for lower prices. As a local installer, we don't offer the high prices of big brands, and you can benefit from shorter waiting times as well. From there, our dedicated installation team will fit your new window around your schedule and to your exact specifications.
Residence 9 Windows to Suit All Homes
With our Residence 9 windows, you don't have to settle for a design that doesn't suit you. Instead, you can fully customise your new window to suit your home. Whether you want to continue the look of a traditional home, add period quality to a modern one or get a window for a listed building or home in a conservation area, we can help you achieve it.
You can install our Residence 9 windows with chamfered, sculptured or flush sash frames. We also offer our windows with accessories like handles and Georgian bars, along with a wide range of stylish colours and finishes. Residence 9 windows are also perfect for listed buildings and conservation areas, and should get planning approval!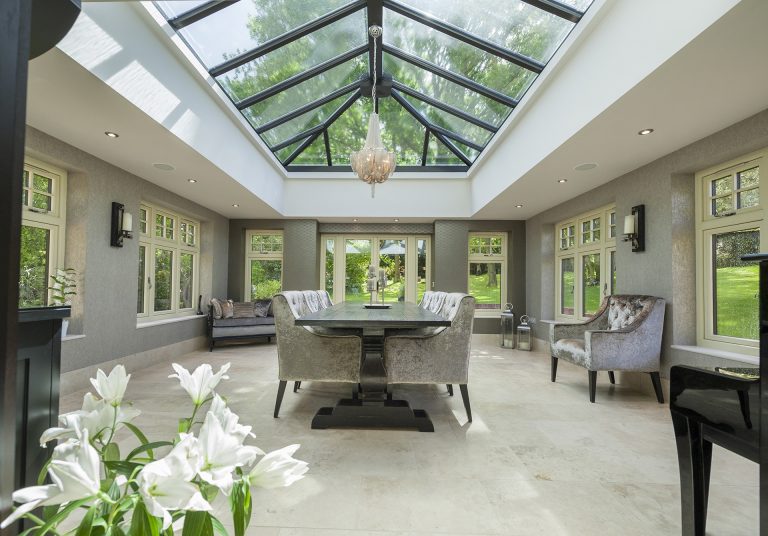 Efficient Residence 9 Windows
A major benefit of Residence 9 windows is their efficiency. Our windows come with a 9-chambered profile, meaning that you can trap more warm air inside your home in the winter months. A 9-chambered profile ensures year-round comfort inside your living space, meaning you can use it without having to rely on your central heating to keep warm.
It's because of this that Residence 9 windows can achieve A++ energy ratings for your home in Brackley, making them industry-leading designs. Not only that, these windows can achieve U-values as low as 0.8W/m2k. Because of this, you'll save money on your energy bills for years to come, and Residence 9 windows can help to reduce your carbon footprint as well.
Secure Residence 9 Windows
Residence 9 windows are also highly secure designs for homes in Brackley. While these windows may appear traditional, the security systems they contain are state-of-the-art. You'll be able to benefit from advanced multi-point locking systems and highly resilient handles and hinges, meaning your windows will be able to withstand burglary techniques.
Additionally, Residence 9 windows are durable for homes in Brackley. Your window will keep its shape and strength for years to come without cracking, twisting or warping. As a result, the hardware within your window will have complete protection, ensuring it doesn't wear down. You'll be able to have peace of mind that lasts for decades with Residence 9 windows!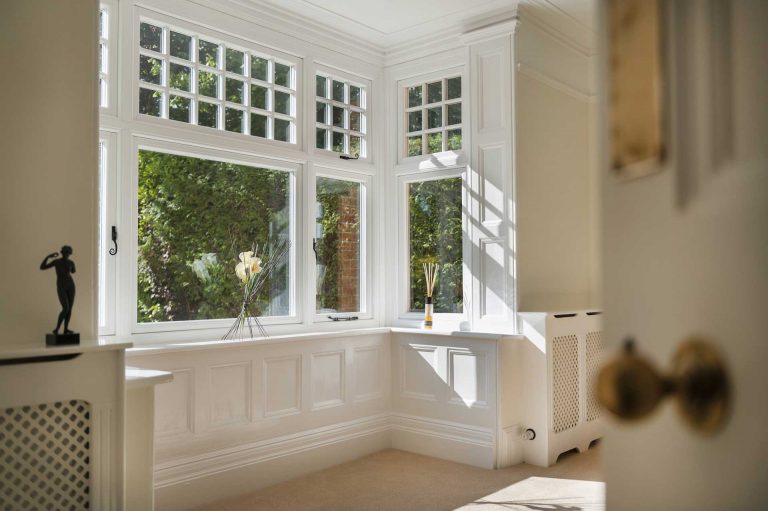 Weatherproof Residence 9 Windows
Not only that, Residence 9 windows don't need regular maintenance inside your Brackley home. You won't have to worry about repainting or revarnishing your windows, even though they'll look like timber designs! Instead, all you'll have to do is wipe them down every few months with a damp cloth. It's that easy to manage Residence 9 windows for your Brackley home!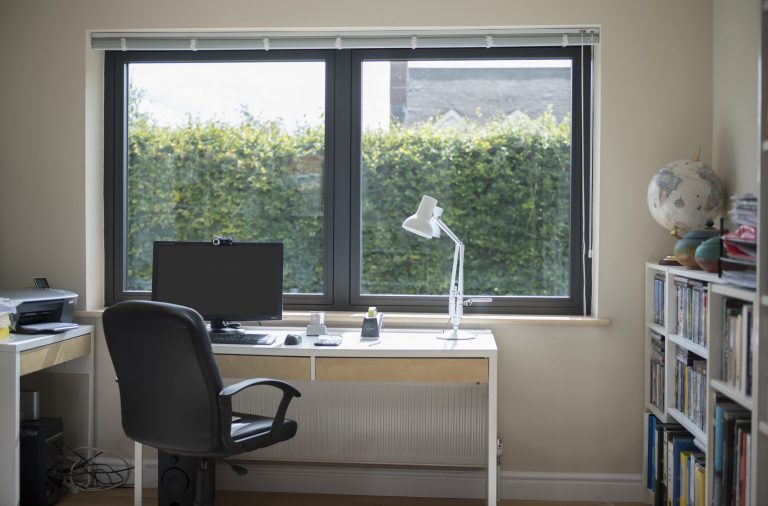 Residence 9 Windows Prices Brackley
T&K Home Improvements is the ideal choice for Residence 9 windows in Brackley. When you choose your new windows with us, you'll get low prices and prompt, professional service from trusted window installers near you.
You can find out more by giving our friendly team a call today on 0800 622 716. Alternatively, you can fill in our online contact form to ask us any questions you may have about Residence 9 windows.
Finally, you could get a free online quote for our windows in minutes! Use our innovative online quoting engine to start the process and find out how much you could save on a bespoke design.
We look forward to working with you!