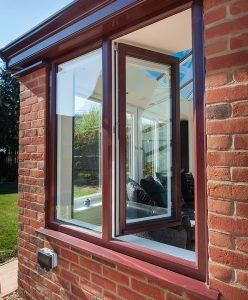 The time of the year to submit meter readings can be a scary proposition for some homeowners, especially after a long hard winter. It's often unsettling when receiving a large bill from your energy supplier. We've compiled a list of reasons why your heating bills may be high:
✗ Draughty doors and windows allow copious amounts of heat to escape
✗ Radiators may be turned on in areas of the home not used often
✗ You may be on an expensive energy tariff
Every few months there is a report in the news about an energy bill increase, according to This is money, energy bills rose more than 32%, roughly £417, between 2015 and 2018. Unfortunately, there doesn't seem to be an end in sight, so it's a good idea to get energy smart and to save money.
What can I do to keep energy bills down?
✓ Invest in a smart thermostat
Smart thermostats are trendy items that connect to the internet, allowing you to adjust your heating, turn it on or off or set schedules directly from your smartphone, tablet or computer. This option gives you better control of your heating and is great for people with busy lives, or people who tend to forget to turn off the heating.
✓ Get yourself a smart meter
These are different from smart thermostats because they don't allow you to control your heating, instead, they help you monitor how much gas and electric you are using. Estimated bills are a thing of the past with a smart meter, as it sends your usage information to your supply automatically, giving you an accurate picture of your energy bill. Contact your energy provider to see if you are eligible for one.
✓ Get rid of draughts
Ensuring all windows are covered with full length, thick curtains and attaching a draught excluder, available at most home improvement retailers, to the bottom of internal doors are good ways to minimise draughts.
High amounts of heat can be lost due to old, draughty windows and doors so considering double or triple glazed windows, and a sturdy high-quality composite door, are the most effective ways to get rid of draughts that may be sapping the warmth from your home. Besides being energy efficient, double or triple glazed windows and doors offer insulation from external noise and reduced condensation making your home more peaceful and comfortable.
✓ Switch energy providers
Comparison sites give you a great idea of how much you could save on your bills, with companies offering up competitive deals vying for your business. Ever noticed a QR code on your energy bill? Comparison site uSwitch offer a service allowing you to download their app and scan the code for an instant comparison. Check their website for more details.
✓ Put on more layers and turn down unused radiators
Popping on an extra layer of clothing may seem like condescending advice, but the Energy Saving Trust estimates that turning down your thermostat by 1° could save you as much as £80 a year. Turn off radiators in areas, such as corridors and spare rooms, to save you heating areas of your home that aren't used often.
T&K offer a massive range of energy efficient products in various styles and finishes to suit any home. Our home improvement experts will work with you to find your perfect windows, doors, or conservatory. Give us a call for free on 0800 622 716 or contact us online to find out more.