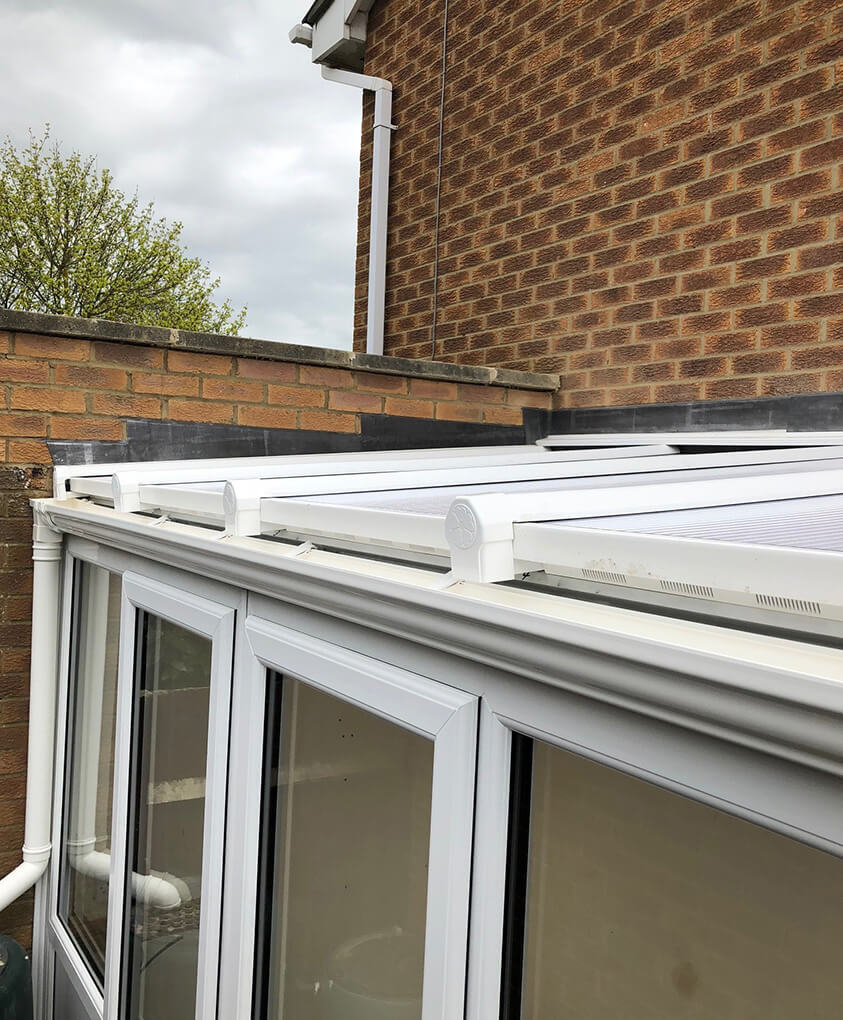 Leaks in the conservatory roof can be caused by a variety of things. Some of the more common causes of a leaking conservatory roof include:
If there is a leak present in the centre of your roof, this is likely the result of a slipped or incorrectly fitted roof panel.
Leaks in the centre might also occur because of a cracked glazing unit or perished seal.
If the roof is leaking at the part where it joins the house, which is known as the finial point, there is likely a problem with the roof flashing.
Conservatory roof vents that have been installed incorrectly have also been known to cause leaks.
Rubber sealant is used to keep draughts and water out of the conservatory, so if this has failed, leaks are likely to occur.
If you've discovered a leak in your conservatory, fear not, because there are various ways to go about rectifying leaks and we've covered them below.
Is a leaking conservatory roof covered by insurance?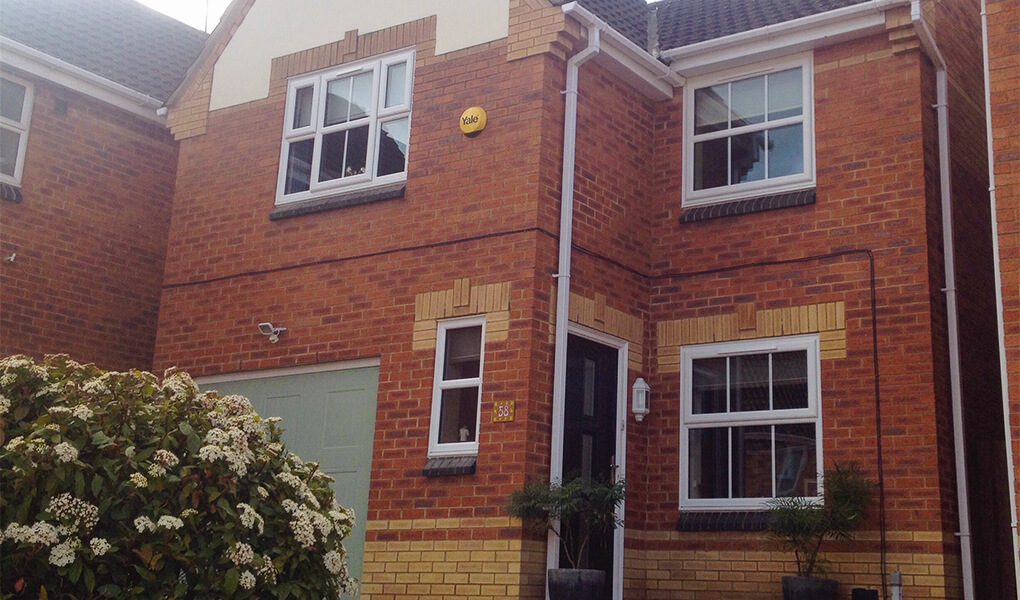 If you have informed your home insurer that a conservatory has been added to your property, it should be covered by building insurance.
However, this does not necessarily mean you will be covered in the event of a leaking roof. Many building insurance policies cover sudden damage so if the leak in your roof is deemed to be caused by general wear and tear, chances are you won't have cover for this.
Is a leaking conservatory roof covered under warranty or guarantee?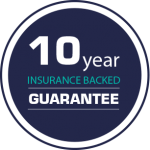 This will depend on how old the roof is and whether your installer provided you with a guarantee. Any conservatory roof purchased from us here at T&K Home Improvements comes with a 10-year guarantee as standard. So, if you happen to experience a leak during that time, you will have cover.
How do you make a polycarbonate conservatory roof water-tight?
Polycarbonate roofs will expand and contract as they experience changes in weather. Over time, this can cause them to break away from the sealant, leaving a gap for water and draughts to make their way inside.
If you don't know what you're doing, we advise you don't attempt to fix this issue yourself as you may damage the roof, and this is only likely to only provide a temporary solution. Therefore, you'll probably be better off calling in a professional company to look at it for you.
How to repair a leaking conservatory roof
This will depend on the severity of the leak and, as previously mentioned, attempting repairs yourself is not recommended. Therefore, you should consider calling in the professionals to take a look at it for you and they will deem if a conservatory roof replacement is necessary.
Conservatory roof vent leaks and those caused by worn sealant are usually easy to repair. However, any leaks in the centre of the roof will usually warrant a replacement. If you're not sure where the leak is coming from, it's also recommended you get a professional in to look at it for you.
Eradicate the issue of leaks with a tiled roof replacement from T&K
If you're worried about leaks occurring in the future, we recommend you consider a tiled conservatory roof. The issue of leaks is virtually eradicated with them and they can be used to turn uncomfortable glass or polycarbonate roof conservatories into year-round usable spaces. For more information or for a free quote, give us a call on 0800 622 716 or contact us online.