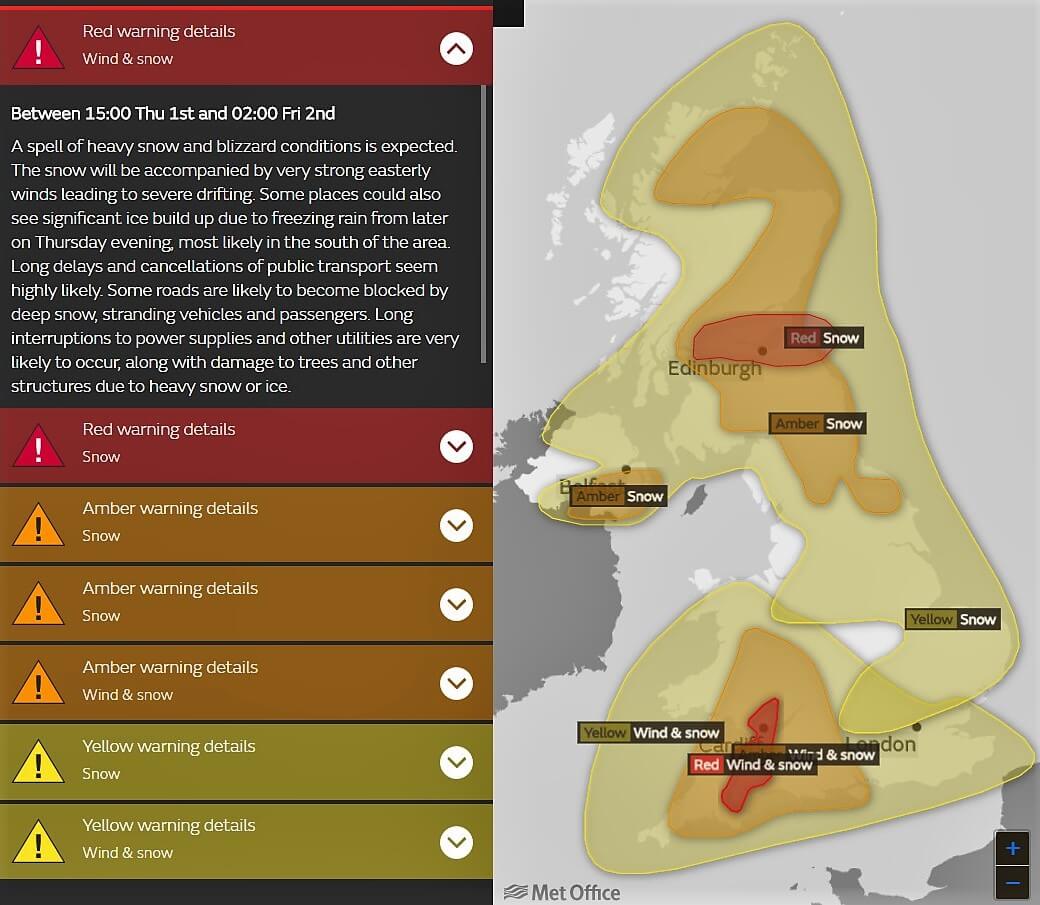 What is the polar vortex?
'The vortex is a swirl of cold air that sits over the Arctic region. It's full of swirling eddies that, during winter months, can grow and extend farther south. It represents the
boundary of cold, polar air and warmer subtropical temperatures.' – From the National Geographic.
Siberian weather travelling in from the West has hit the UK this week with ongoing impacts. Almost the entire country is undera yellow alert via Met Office.
Common impacts:
Slow/queued traffic causing major delays

Traffic incidents

Hundred of schools have closed

People unable to commute to work
Now that Storm Emma has finally reached us, we will be experiencing even colder temperatures and very strong winds. Drifts are expected. Take extra care when travelling
as there will be ice on the roads.
No matter how crazy it gets outside, at T&K we have a range of improvements to ensure your home stays warm and cosy inside.