What is solar controlled glass and 6 other questions on glass roofs for conservatories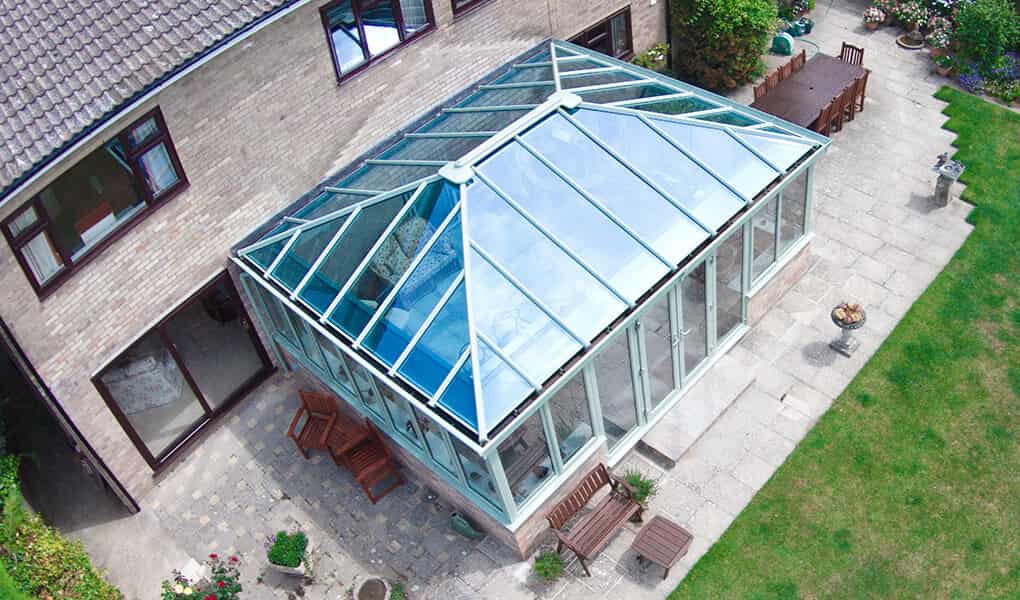 Solar controlled glass has a special coating that reflects the sun's heat away whilst allowing natural light to flow inside. Therefore, resulting in interiors that still feel bright and spacious but also cooler, especially during the warmer part of the year. We often fit it to glass roof conservatories that see a lot of sunlight throughout the year, such as south-facing conservatories, for these reasons.
However, there is plenty more you should know about glass roof conservatories. So, as expert installers of them, we thought we would share these 6 other questions on them for you.
1. What is self-cleaning glass?
Self-cleaning glass has a special coating that is activated by UV light. Once activated, it starts to break down any organic dirt that has fallen onto the glass surface. The broken-down dirt is then washed away by the rain, leaving the surface clean. Self-cleaning glass is a popular choice for glass roof conservatories because it's great for reducing maintenance times.
2. Can a conservatory glass roof be self-cleaning and solar controlled?
Yes, it can, and with this option, you can enjoy a conservatory that keeps cool when it is warm and will not require much maintenance to ensure it looks its best.
3. How much to replace plastic conservatory roof with glass?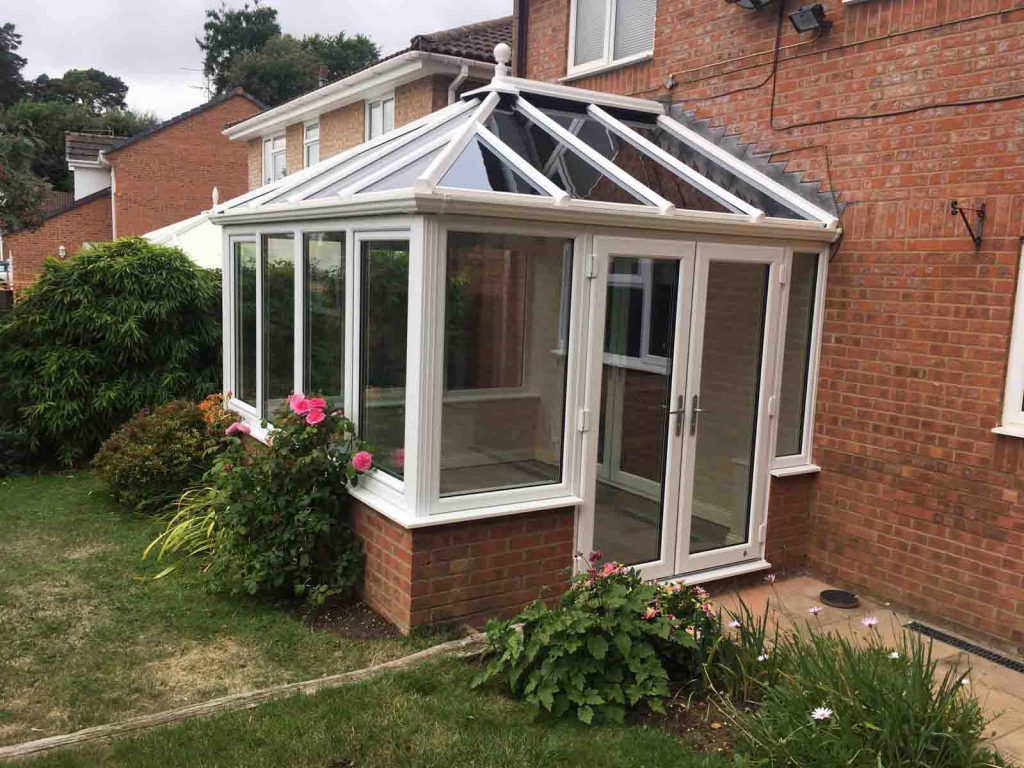 The cost to replace a polycarbonate conservatory roof with a glass roof will depend on the size and style of the conservatory having its roof replaced. As a general guide, however, replacing the roof on a small, lean-to conservatory will cost less than a large, Victorian conservatory, which has a more elaborate roof.
4. What is a blue glass conservatory roof?
A blue glass conservatory roof is a type of tinted glass roof with self-cleaning properties. It is also one of the best types of solar control roofs, reflecting a huge amount of the sun's rays to keep conservatories cool. Blue glass roofs also block out UV rays, providing fade protection for furniture.
5. What is the best glass for a conservatory roof?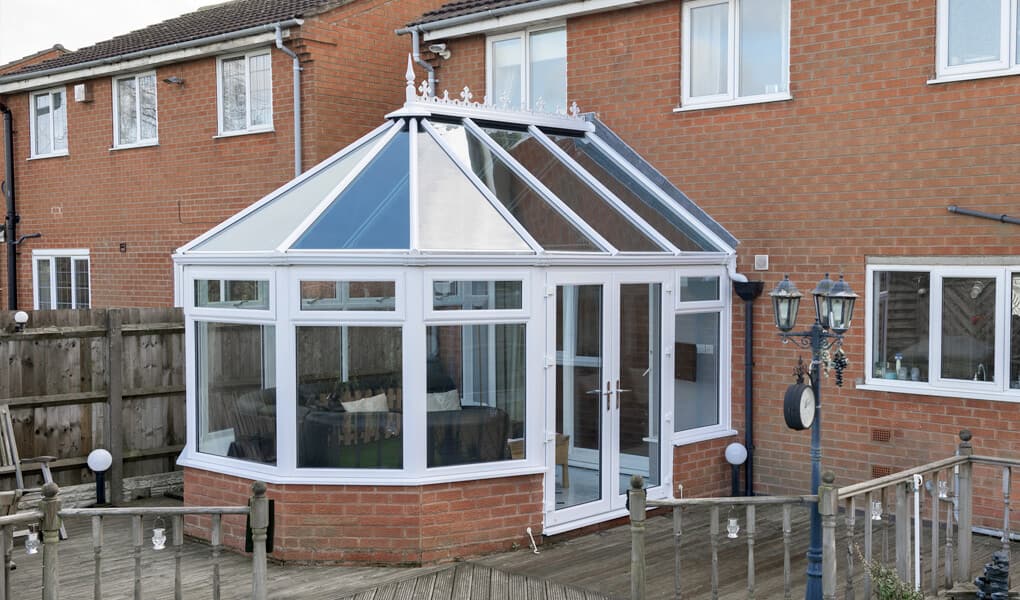 This will depend on individual requirements. Solar controlled glass is great for south-facing conservatories and others that will see a lot of sunlight. However, it comes in a variety of tinted options, such as Bronze, Emerald, and Blue glass conservatory roofs. These tints reflect different amounts of the sun's heat and reduce varying amounts of glare, so it's important to find which best suits your needs.
When choosing T&K for a replacement glass roof or a new glass conservatory, we will work with you to determine which type of glass best suits your needs.
6. Does a glass roof make a conservatory warmer?
The glass conservatory roofs of today make use of the latest double glazing and natural-insulating uPVC, which ensures they do a great job keeping a conservatory warm. They can also be fitted with low-emissivity (low-E) glass, which reflects heat from the sun back into the conservatory, causing the temperature to increase because of solar gain.
Free self-cleaning and solar controlled glass upgrade from T&K!
Are you interested in a new glass roof conservatory or replacement glass roof? Here at T&K, we are currently offering the chance to upgrade to solar controlled and self-cleaning glass for free! For more information, give us a call on 0800 622 716 or contact us online.