For those who own a conservatory that is unable to keep out the cold, the incoming winter is far from ideal. However, with tiled conservatory roofs from T&K, you need not worry about struggling to stay warm in there. Here's why you should swap out your old polycarbonate or glass roof for one.
A roofing solution for all seasons!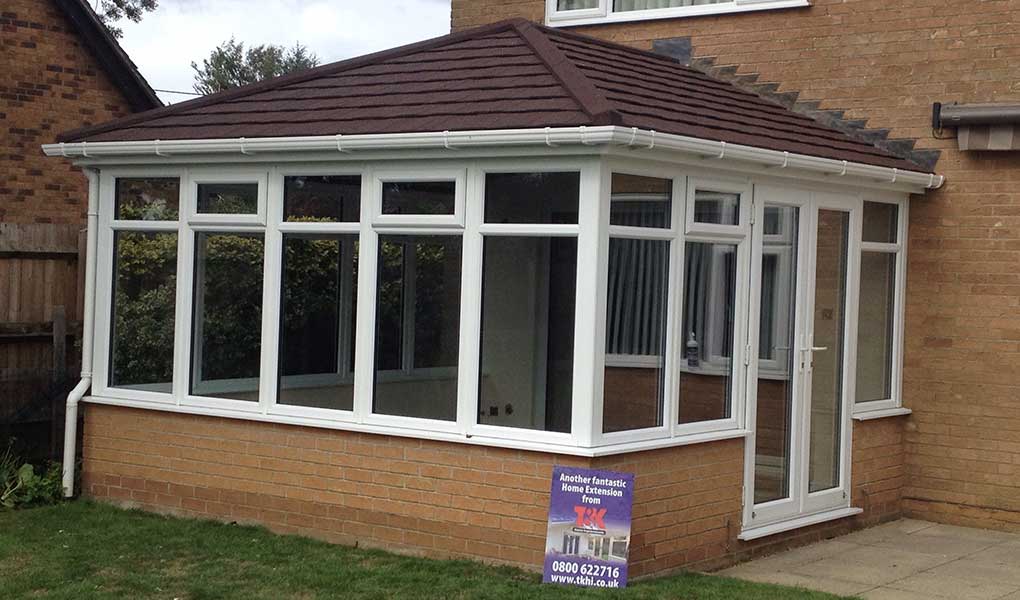 Thanks to multiple layers of high-quality insulation that sit beneath hardwearing tiles, the amount of cold air that can get into the conservatory is largely reduced. Compared to old glass and polycarbonate roofs, you will noticeable a massive improvement in temperature and your heating bill!
What's more, the reduction of heat transfer works in the opposite way when it comes to the summer; by preventing excessive heat from coming into your conservatory, there is no need to worry about it overheating either.
Comfortable conservatory living
The hardwearing tiles keep out the weather, eliminate draughts and condensation. They also reduce outside noise levels considerably. Therefore, creating a space that enjoys optimum comfort levels no matter the temperature, weather, or how loud the neighbourhood is.
More space to use however you wish
The beauty of having a conservatory that you can use comfortably throughout the year is that you can finally use the extra space for something that you've always wanted. Whether this is a place for you and the family to relax in time for Christmas, a games room, home office, gym, or something else entirely, you have the flexibility to do what you want with the space. Plus, you can change how you use it as and when you want to.
Tile finishes suiting your home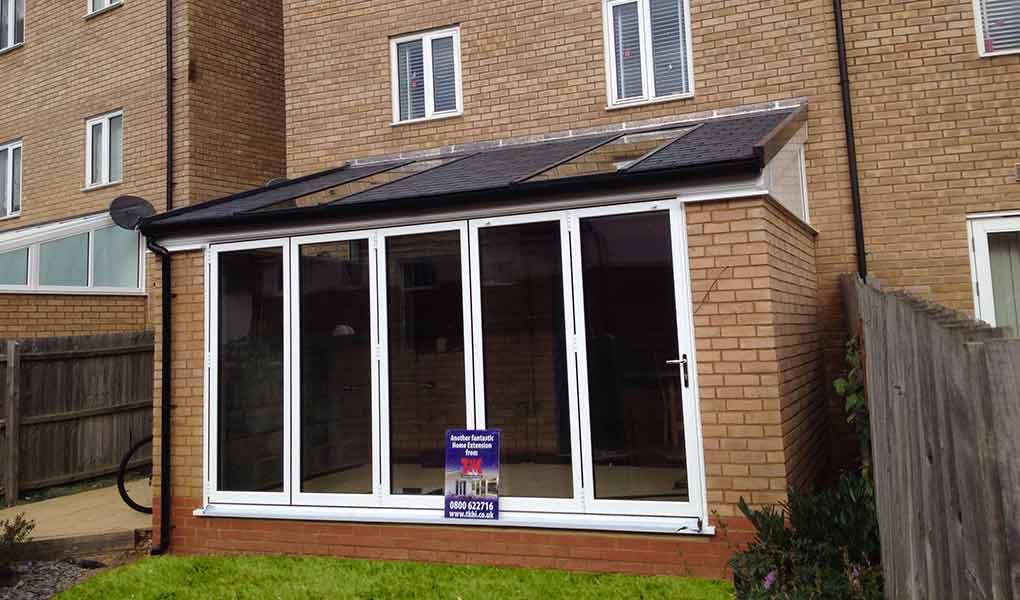 You have a selection of tile colours to choose from, so you can easily match your tiled roof conservatory to your existing property. If you are planning to sell your property in the future, a suitable extension can have a significant impact on property value. So, this is important.
Tiled conservatory roofs are the epitome of fit and forget
With the tiles expected to last for 50 years with no maintenance on your part, once a tiled roof has been fitted to your home, you need not worry about doing much else other than enjoying your conservatory for the duration of its lifespan.
Keep out the cold in your conservatory this winter with T&K's tiled roofs
Looking to warm up your conservatory this winter with a tiled roof from T&K? Give us a call today on 0800 622 716 or contact us online.