uPVC vs Aluminium Windows: which are best for your home?
uPVC and aluminium are both popular window materials for homeowners. However, neither material is better than the other. Quite simply, aluminium windows will suit certain some people's needs better than uPVC windows and vice versa. But so you have a better understanding of either material's properties, we've created this informative blog.
Aluminium window frames vs uPVC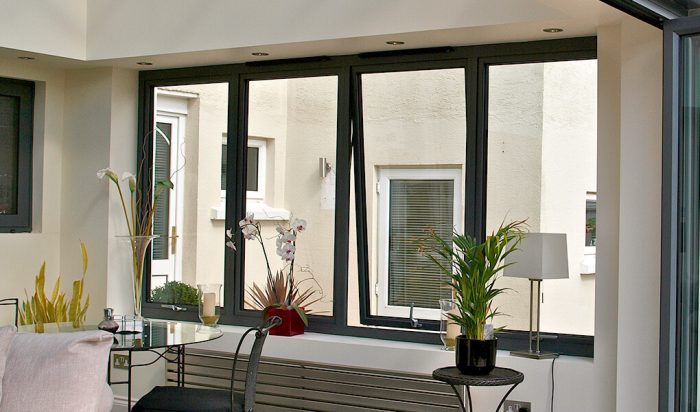 Aluminium has one of the best strength to weight ratios of any material. As a result of its incredible strength, aluminium frames are able to support double and triple glazed units despite being made thinner than other types of window frame. This creates a slimline, contemporary looking window.
This is not to say that uPVC frames are bulky; uPVC flush sash windows, for example, feature pretty slender frames themselves. However, uPVC window frames are, generally, unable to be made as thin as aluminium window frames.
Both types of frames are available in a huge variety of colours. Either can also have woodgrain finishes applied to them, in order to resemble the look of actual timber.
Thermal performance of uPVC vs aluminium windows
In terms of natural insulation, there is only one clear winner – uPVC. However, thanks to modern advancements in window technology, aluminium windows can now insulate the home just as well as uPVC ones. This is thanks to polyamide thermal breaks. These are built from materials that conduct heat poorly and then fitted into the metal frames. This creates a barrier that reduces heat transfer through the frames, keeping more of it inside the home.
uPVC naturally conducts heat poorly and modern uPVC windows have multiple chambers within their framing. These chambers are engineered to trap heat inside them so less of it can escape through the window.
Do aluminium or uPVC windows last longer?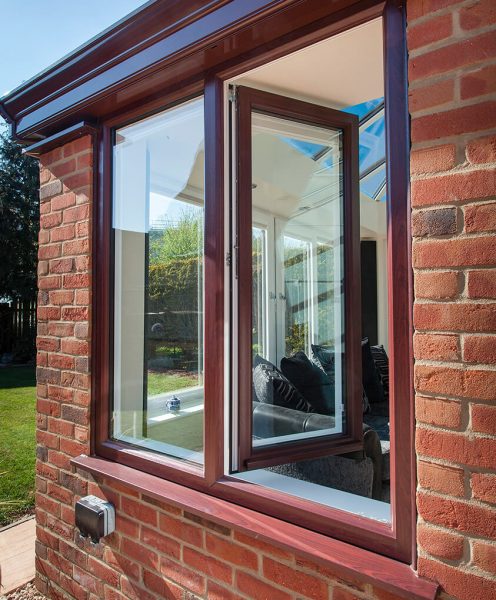 uPVC is a durable material that is highly resistant to rot. For this reason, uPVC windows are able to last up to 30 years and sometimes longer.
Aluminium naturally generates an oxide coating which is highly resistant to corrosion. This ensures that aluminium will not rust so a quality finish will always be retained. Aluminium is also slightly more durable than uPVC. Aluminium windows are able to last up to 45 years, provided they are properly cared for.
Cost of aluminium windows vs uPVC
As a general rule, aluminium windows cost more than their uPVC counterparts. This is because aluminium costs more to manufacture than uPVC and this is usually reflected in the price. However, there are so many factors affecting cost that it's impossible to say for sure. Factors affecting the price of windows includes:
Size of the opening
If the window is double or triple glazed
The colour/finish
The number of window panes
Quality of the material in use
Aluminium windows are also becoming more popular which has helped to drive costs down. As previously mentioned, aluminium windows also tend to last longer so they may turn out to be a better investment in the long run.
Are uPVC or aluminium windows more secure?
Provided both types of window are fitted with multi-point locking systems, they're both equally capable of securing your home against unwanted intrusions.
Both uPVC and aluminium are also very low maintenance. Wiping down either material with soapy water and a soft cloth is enough to keep either looking great.
Are aluminium and uPVC windows both readily available?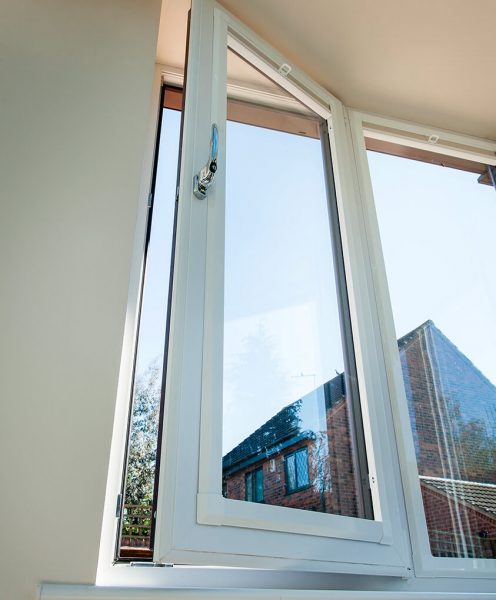 Generally, aluminium and uPVC windows take an equal amount of time before they are ready to be installed on the home. Here at T&K, however, we have a sister company called Emplas that fabricates our uPVC windows. For this reason, we can usually offer quicker lead times on our uPVC windows.
Can't decide on whether aluminium or uPVC windows are right for you? Speak to a member of our expert team to discuss your requirements by phoning 0800 622 716 free of charge or chat to us online.