Did you know that 28% of UK adults don't take any security precautions at home?
With a fluctuating burglary rate in the UK over the past few years, National Security Month was set up to get people thinking about the security measures in their home. The experts at T&K Home Improvements have collected top tips to keep intruders out of your home:
Front door and back door security tips
Remove the keys to avoid letterbox fishing
Improve your door's security with a multipoint locking system
Secure your home with a smart door lock
Improve the condition of your door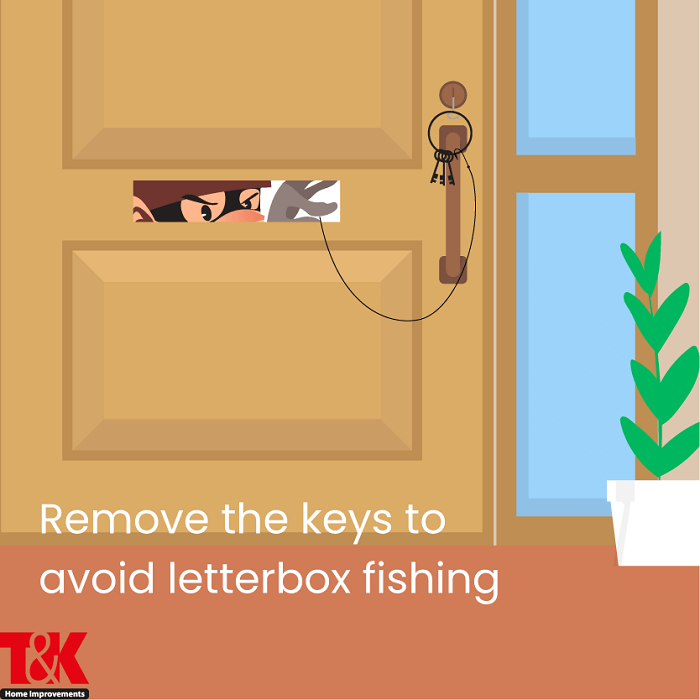 Letterbox "fishing" is a method that intruders use to gain access into a home. Poking an item through the letterbox to grab the door's keys is a common form of fishing. Remove the keys from the door and keep them well out of sight to avoid this.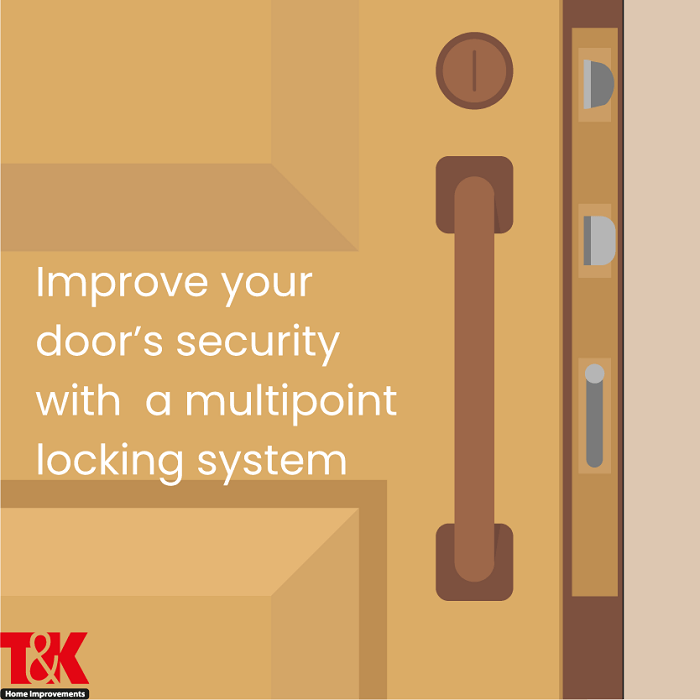 Make sure your doors are correctly fitted with a robust and reliable locking system. T&K's doors come with a high-tech multipoint locking system and other security features to provide rigorous protection from intruders.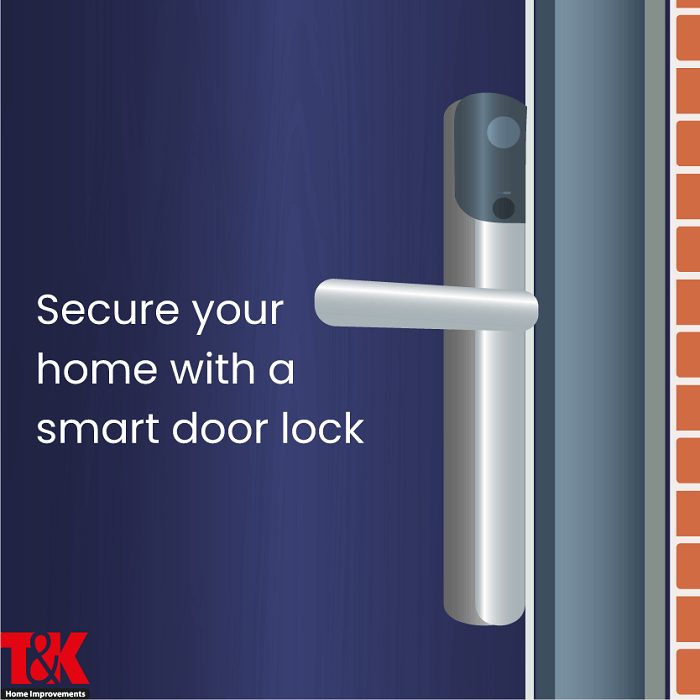 Select smart locks allow you to monitor the status of your doors in real-time. In addition to being quick and easy to install, this smart technology is also incredibly easy to use. You'll never have to worry that you've forgotten to lock your back door again!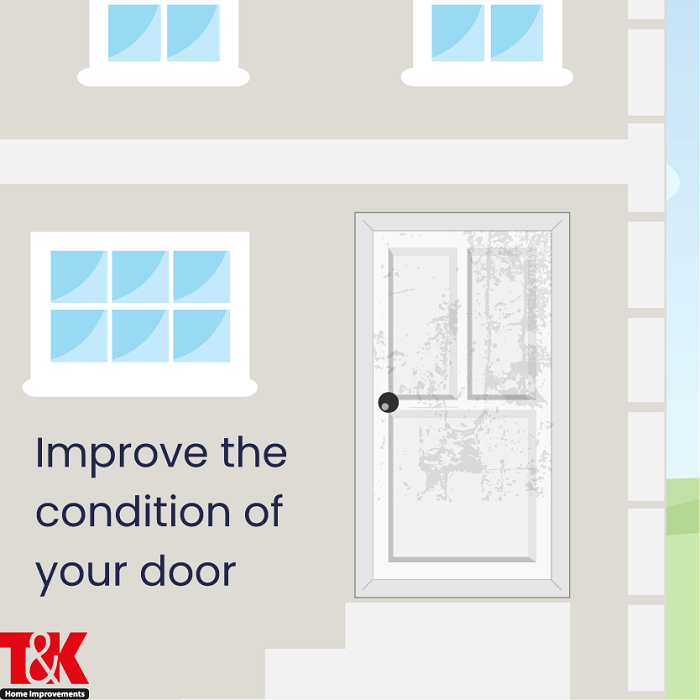 Doors that appear to be in a poor condition, either old or grubby, can make them a target. Older doors often aren't fitted with an advanced locking system, making them appear vulnerable and easy to break into.
Security tips for inside the home
Make it seem like you are home with smart lighting
Keep your valuables out-of-sight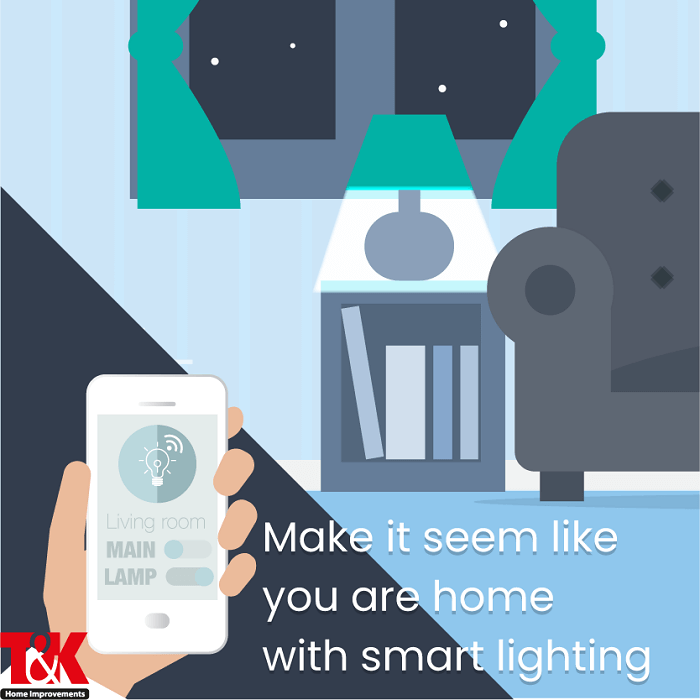 When you're away, having lights on makes it appear like someone is home. Smart lightbulbs and plugs allow you to set timers to turn lights on and off, making the home less of a target for intruders.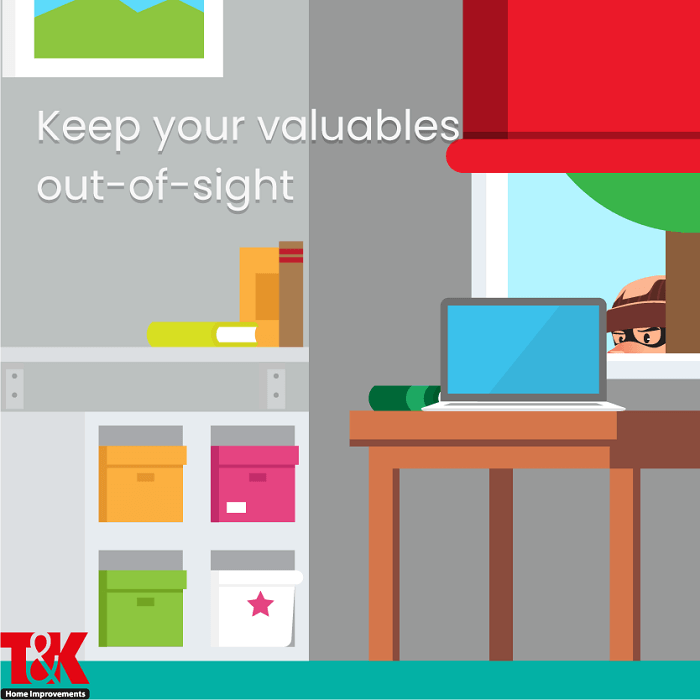 Having expensive items on display could entice intruders. Store these items in a safe or away from view to avoid someone breaking into your home.
Securing your windows
Regularly check the condition of your windows
Fully close and lock all windows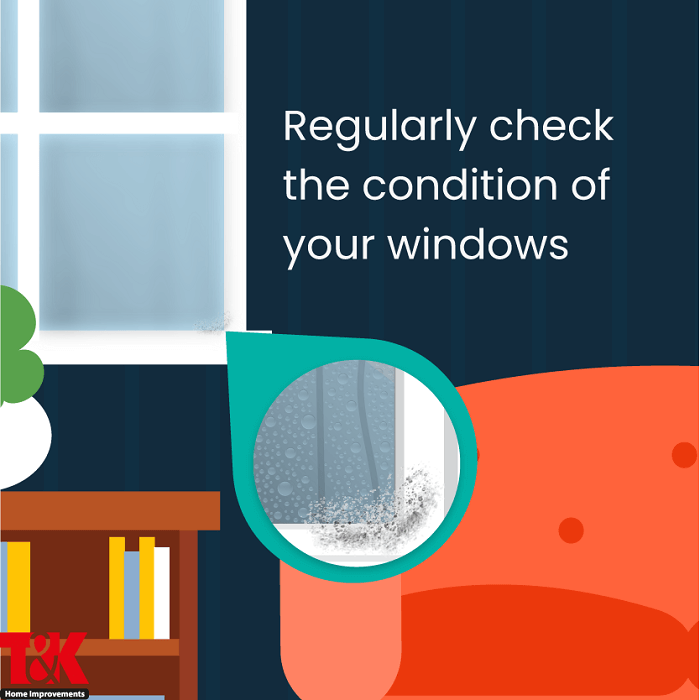 Rotten frames or rusty locks can render the windows, and therefore your home, vulnerable to intruders. If you're considering new windows, look out for Secured by Design accreditation. This means that the windows are manufactured and certified in line with guidelines from the UK Police Service.
Fully close and lock all windows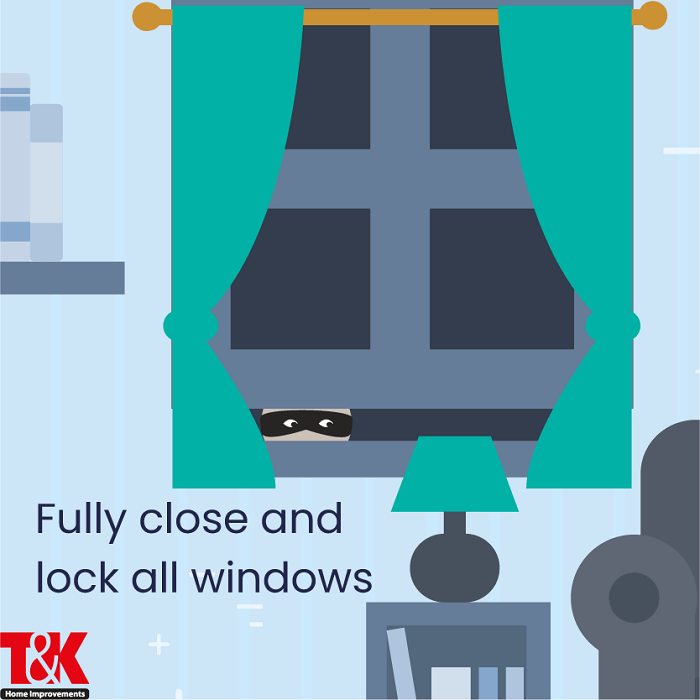 A window's locking system gives an optimal performance when its securely locked. Leaving the window even slightly ajar could provide access to your home.
Securing the outside of your home
Face CCTV cameras towards windows and doors
Install automatic sensor lighting
Be wary of marks outside your home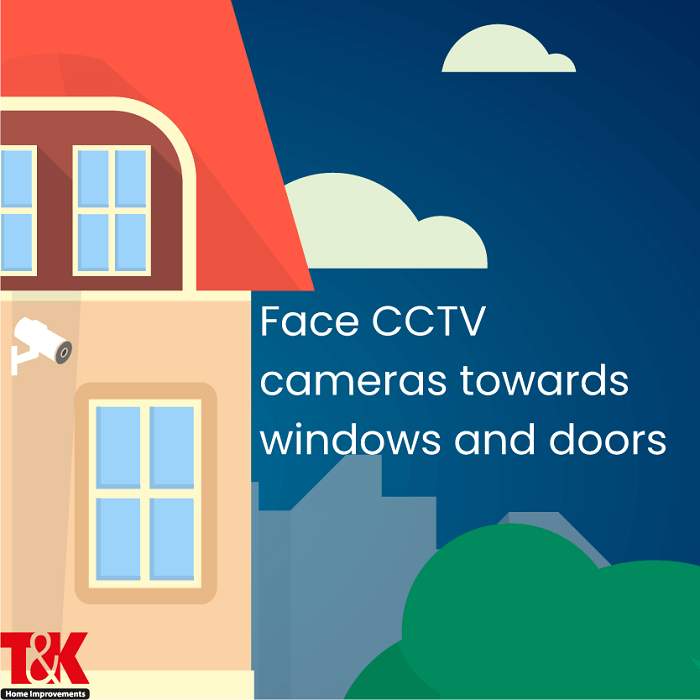 Cameras facing the windows and doors can prevent intruders. Some systems connect to the internet and will notify you of any movement outside your home. Even a dummy camera can be used as a deterrent.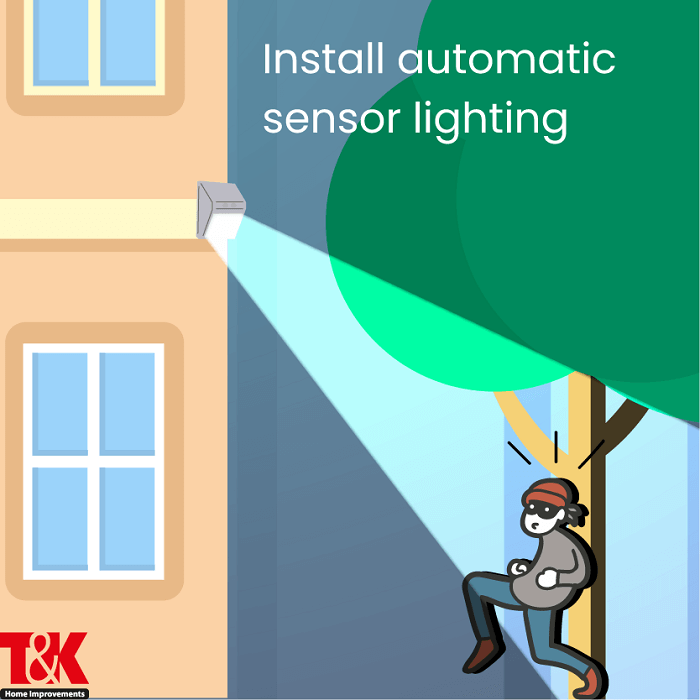 Burglars do their best work in the dark, so sensor lighting is an effective method of deterring them. It's recommended that you do this for your front and back doors.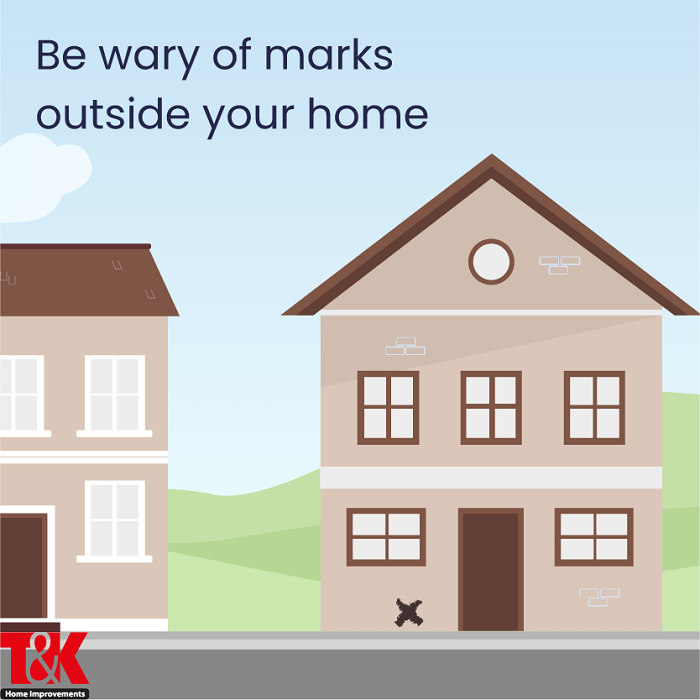 Burglars are known to mark houses they are planning to raid. These marks are often made on walls or even on the road outside of the home. If you see one, boost your home's security and seek advice from the police.
General home security tips
Don't promote that you're away on social media
Don't store spare keys outside
Leave home security to the experts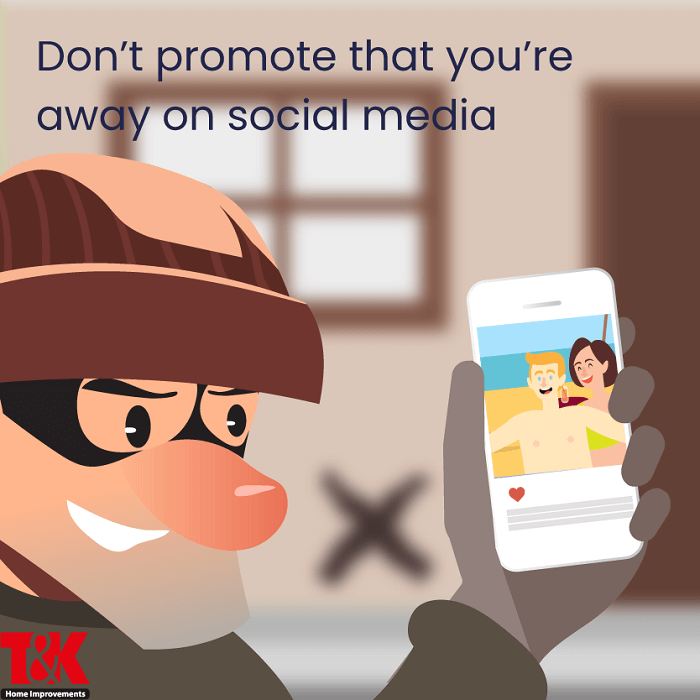 While it's tempting to show off your holiday to the world, the wrong people may be watching. Posting pictures of your trip on social media could let intruders know that your home is vulnerable. Rather choose to post the pictures and videos when you're back.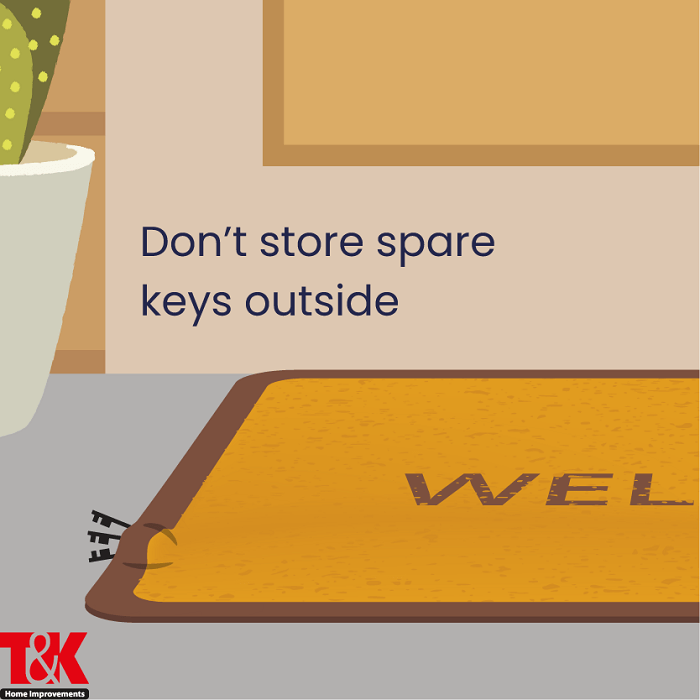 Leaving spare keys under the mat or in a pot near the door can provide easy access to burglars. Avoid the risk by not storing them in an obvious place.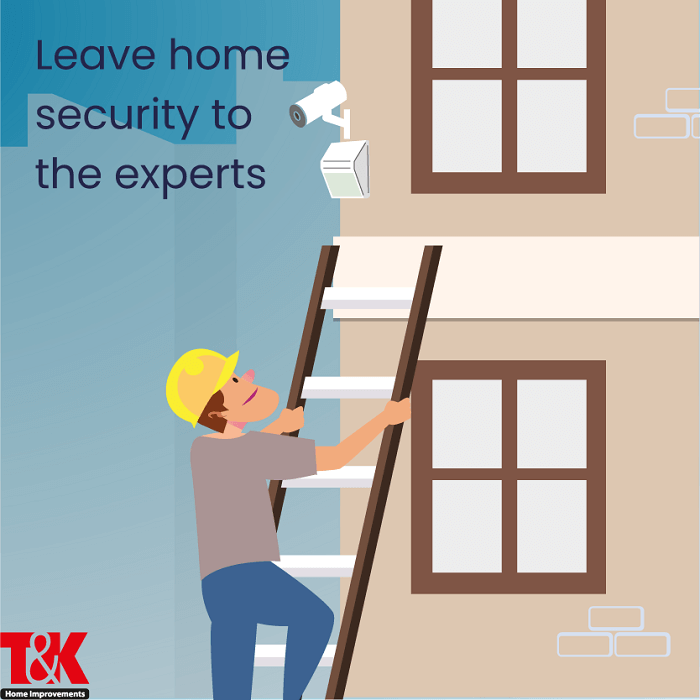 When it comes to your home's security, it's always best to leave it to the experts. Your home insurance may not cover you if entry was gained due to a poor DIY solution.
[plx-snippet slug="doors-promotion"]