A leading home improvement company in Wellingborough is delighted grassroots sport is back for youngsters in Northamptonshire – after coming to a local junior football team's rescue.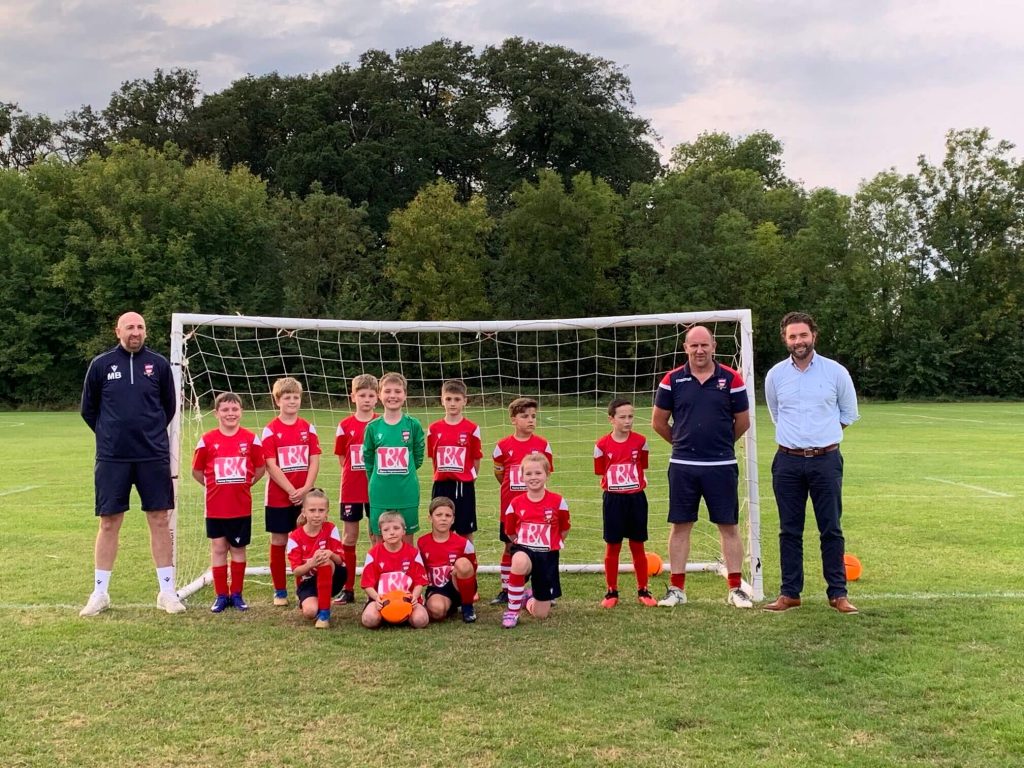 Like many local football clubs, the Covid-19 pandemic has had an effect on Corby Rising Hope FC's u10s, from struggling to attract sponsors for the current season, to lockdown restrictions meaning youngsters were not able to play.
T&K Home Improvements stepped in to offer its support and sponsor the team, made up of a mixture of boys and girls, and they have been playing in T&K branded shirts in the Northants Weetabix Youth League.
And with Northamptonshire falling in tier 2, the company is delighted that the team can get back onto the pitch.
MD Ryan Johnson said: "It is hugely important that grassroots and junior sport is able to start up again for our local towns and communities and we are delighted to be able to help Rising Hope FC during this difficult season.
"Rising Hope play a vital role in helping youngsters develop not only their football skills but also the skills needed as they grow up, including forging friendships, teamwork and confidence."
Formed just three years ago by Graham Carley, the name of the club, which is based at Corby Business Academy, is built around the memory of Graham's daughter, Lacey-Mae, who sadly died at the age of just 2 weeks in 2012.
Lacey's middle name was Hope and the club's moto under its distinctive red and white crest stands for 'With Passion Comes Hope" in Latin.
Graham, who works for T&K's sister company Emplas, said: "We found it difficult to attract sponsors for the season because companies were tightening their belts due to Covid-19. T&Ks' support this year has been an absolute lifeline for the club and we are hugely grateful to Ryan and the team."