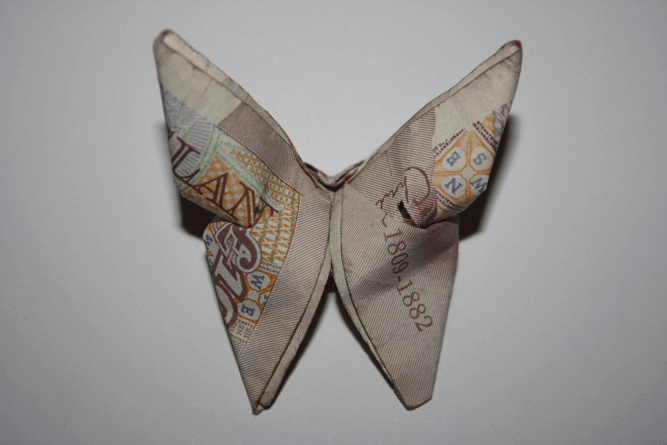 A combination of rising house prices, steep moving costs coupled with Brexit fears is encouraging more UK homeowners to stay put and sway towards improving their homes, instead of moving. It's now a fact that homeowners believe this to be the most economical route to create their dream residence rather than moving, adding on value for the future when their situation allows them to move up the property ladder.
The latest home renovation surveys reveal:
One in five (20%) have been dreaming about their next improvement for 6 years or more!
More than 60% of the nation is in the process of planning some sort of home improvement project.
63% are put off carrying out home improvements due to a lack of funds.
Savings used to be the preferred method of paying for home improvements, however this approach has gradually declined in recent years; as more and more people have no choice but to dip into their savings due to stagnant interest rates and reduced disposable income.
Most popular renovation projects amongst British homeowners
New kitchen
Garden makeover
New bathroom
Loft conversion
New home office
Other
Home improvement projects not only allow you to make the most out of your home, they can drastically improve your overall happiness and wellbeing whilst potentially adding to the property value too. With this in mind, the TKHI team have helpfully researched the three most common methods of financing home improvement projects in Britain at the moment. Of course, your individual circumstances will play an integral role in discovering the best way to fund your home improvement project. But we're quietly confident that one of following funding options, outlined below, will enable homeowners with a lack of funds to turn their dream renovation project into a reality this year.
Pros:
Larger amounts can be borrowed
Spread the cost over a period of time, interest free
Eliminates waiting around
Direct debits and standing orders can have a positive effect on credit score
Cons:
Potentially high charges for missed payments
Many homeowners right across Northants and the East Midlands are managing their borrowing intelligently, by accessing great home improvement finance deals via T&K's high-quality finance options. Take a look!
Conclusion: Interest free credit / buy now pay later options are best suited to homeowners with varying levels of credit, who wish to begin their home improvement project immediately whilst accessing flexibility to pay by deferring payments to a later date.
Home Improvement Loans
Home improvement loans provide homeowners with two different options of borrowing;
1. Unsecured home improvement loan
Unsecured loans allow individuals to borrow money from a lender e.g. a bank, and in return the individual agrees to make regular payments until the money is fully paid back. These tend to be used for smaller amounts of money, due to the loan being unsecured and therefore incurring higher rates of interest to borrow larger amounts of money.
Pros:
Payments are fixed
Allow for easier budgeting
Generally, allow between £15,000-£25,000 to be borrowed
Choose to repay amount borrowed over 1-5 years
More security for the borrower
Cons:
Homeowners wishing to borrow over a shorter term can expect to pay a higher interest rate
A low credit score will significantly impact on the interest paid on the loan and the amount available to borrow
Loan applications leave an imprint on credit reports, potentially weakening them
Potential penalties for early loan pay-offs
Danger of misleadingly low advertised rates; by law, these only need to be provided to 51% of successful applicants.
Conclusion: Unsecured home improvement loans are best suited to homeowners who have reasonably good credit scores, that wish to borrow less than £25,000 and pay a fixed amount back each month.
2. Secured home improvement loans
Secured loans allow homeowners to borrow larger sums of money, usually using their home as security. This means that if the individual cannot pay the loan back, the lender will take the asset that the loan has been agreed against. Generally cheaper than unsecured loans, secured loans are also known as a home equity loan or a second mortgage.
Pros:
Save money
Larger amounts can be borrowed
Interest rates are generally lower & therefore more competitive
Cons:
High risk of property repossession if repayments not met
Insurer rules may affect home improvement plans e.g. rules regarding unoccupied properties
Danger of misleadingly low advertised rates; by law, these only need to be provided to 51% of successful applicants
Potential penalties for early loan pay-offs
More security for the lender
Conclusion: Unsecured home improvement loans are best suited to homeowners who have reasonably good credit scores, that wish to borrow less than £25,000 and pay a fixed amount back each month.
3. Credit Cards
Pros:
Lengthy 0% introductory rates on purchases, available from many credit card providers
Direct money transfers possible via many credit card providers
Consumer protection via Section 75 of the Consumer Credit Act.
Cons:
Low minimum payments
Low credit limits (unsuitable for costly renovations)
Interest charges can mount up quickly
Conclusion: Credit cards are best suited to homeowners who have a reasonably good credit score and want flexibility in paying the money back.
If you wish to delve deeper into the best type of home improvement finance for you and your family or research further finance options, visit the Money Advice Service.
Related to this post: Plan your new summer conservatory with our finance deals.
Home improvement dreams are firmly within reach with T&K finance options!
Would you like to reduce your homes overall energy expenses, prepare for future potential buyers or simply enlarge your home as your family grows? Whatever the reason, with four high quality finance options to choose from, at T&K we have a wide range of options to suit many budgets and lifestyles; generally offering the cheapest way of borrowing, over the shortest period of time.
If our fantastic finance offers have peaked your interest, get in touch with the team at T&K today. Simply call us on 0800 622 716 or send us an online message.