Home heating efficiency guide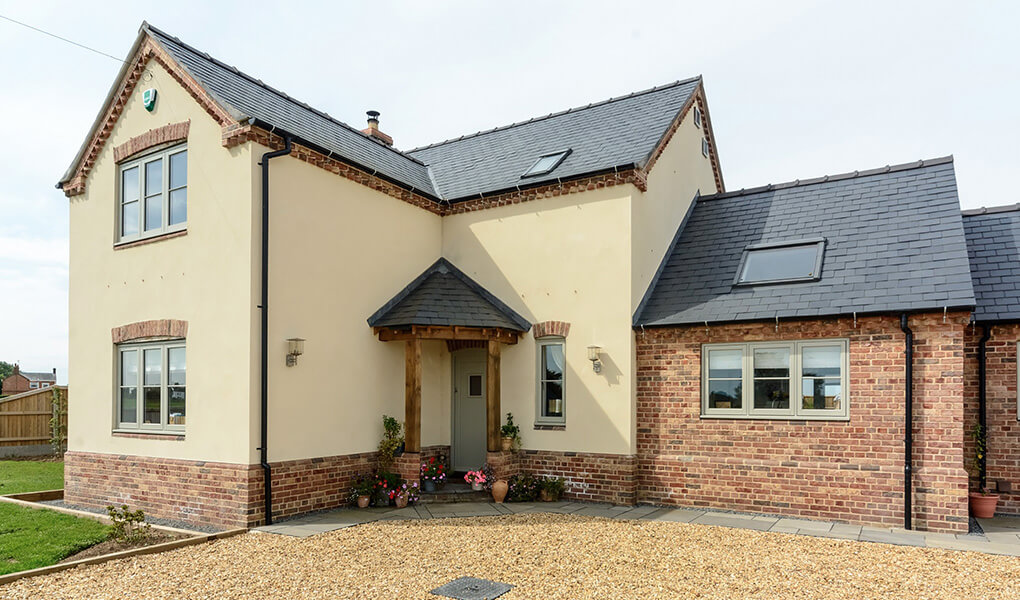 As the colder months approach, you may have begun to think about the best ways to keep your house warm for less. If you haven't yet started thinking about this, perhaps it's time to. After all, who doesn't want to save money whilst ensuring they're comfortable as the weather gets colder? This guide will help you do both!
Double Glazing
First and foremost, double-glazed windows are an absolute must for any household. Double-glazed windows have two panes of glass whereas single-glazed windows have just one. Argon gas, which is a good insulator of heat, is present between the two panes of glass, which helps double glazing retain more heat within your home. Glass is a good conductor of heat, which means that heat passes through single pane windows with ease and gets lost to the outside.
Triple Glazing

If you're looking for the ultimate thermal performance, you should consider upgrading to triple glazing. As you might have guessed, triple-glazed windows have three panes of glass and an extra gas cavity, making them perfect for minimising the amount of heat that leaves your home. Both double and triple glazing also come with the benefits of increased home security and reduced noise levels from the outside. Either option will pay for themselves over time as you'll find your energy bills are costing you less.
Insulation
Whilst glazing helps minimise the heat lost through windows, insulation helps minimise the heat lost through your walls and ceilings. There are different types of insulation and all of them help maintain the heat within your home in one way or another.
Loft insulation
Loft insulation is when you add an extra layer of material to your loft's ceiling, so less heat is able to escape through your roof. It's normally seen as something that's easy for the average homeowner to do themselves but depending on your circumstances and your accessibility to the loft, you may think about hiring a professional to do it instead.
The materials used are either a blanket type material on a roll or loose granular beads. The blanket insulation is commonly made from fibreglass or mineral wool. Blanket insulation is seen as the preferred option by most people as granular beads are normally only used if an area within the loft would be otherwise hard to fill and isn't ideal for draughty lofts.
Cavity wall insulation
Another form of insulation is cavity wall insulation. In many homes, there are cavities within the walls which can be filled with an insulating material, like polystyrene beads or mineral wool. Doing this helps reduce the amount of heat that travels through your walls as it struggles to get past the insulating material. As you might expect, it's not easy to access these cavities and it's even more difficult to fill these cavities. For this reason, it's recommended that you hire an expert to do this for you.
Conservatory roof replacement
A conservatory is particularly susceptible to the cold thanks to the fact it's an almost entirely glass structure. The roof of a conservatory tends to play a big part in how cold a conservatory gets. If the roof is showing signs of wear and tear, you could upgrade to either an 'ultraroof' tiled roof or a 'supalite' tiled roof. Both roofs utilise their tiles to improve thermal efficiency, meaning it won't be a big sink of time and money to heat your conservatory. Not only will a tiled roof ensure your conservatory is more resistant to the cold, it will also improve it aesthetically, allowing it to blend in with the house more seamlessly.
Thermally efficient doors
It might not have previously occurred to you, but the type of external doors you have can also play an important part in keeping your home warm. In some cases, the heat lost through your doors can be even worse than that of single-glazed windows. If you have an external door that's particularly old, ill-fitting or unsealed, the amount of heat you're losing could be monumental.
There are many types of doors but if you're looking to minimise the potential heat loss, you can't go wrong with traditional composite doors. The highly insulating foam core within a composite door retains the heat in your home superbly. If you really want to make sure your house is warm, try and create a double-door airlock as this greatly reduces the amount of hot air lost with every exit and entrance.
T&K Home Improvements
At T&K Home Improvements, we offer professionally glazed windows – both double and triple, as well as various roof replacements and doors. If you're looking to stay warm and cosy this winter, then you can't go wrong with our glazing. Have a look for yourself online or contact us for more information.