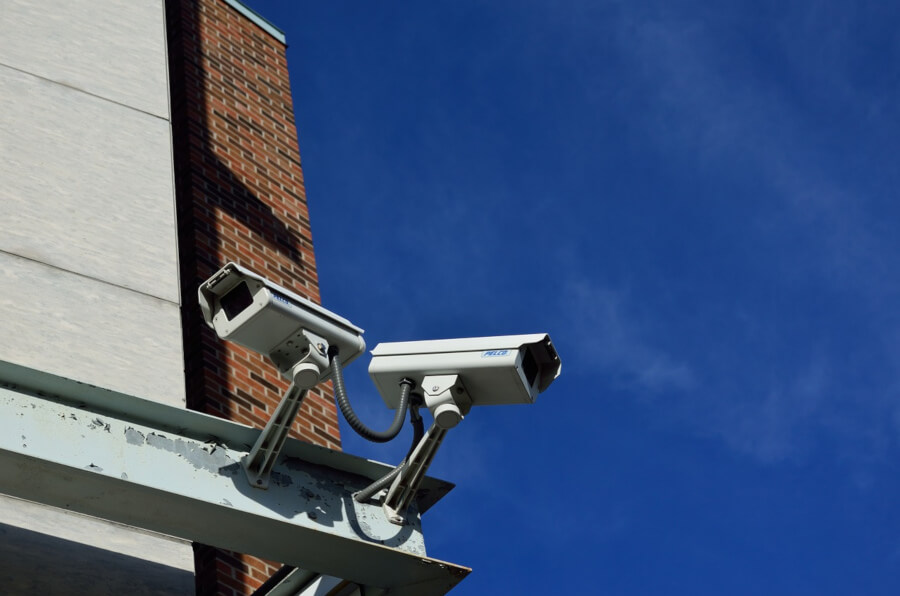 As the clocks go back and the dark nights draw in, November is the most notorious month for property break-ins by opportunist thieves. As it gets dark earlier, thieves will target houses around 5pm as it's dark yet people are still out at work, while bonfire night on November 5th is a prime evening for break-ins as people can be forgiven for confusing the sound of smashing glass with fireworks.
As October is National Security Month, we thought it the perfect time to look at cameras as a security measure and ask the question – do security cameras deter crime?
Smile, you're on CCTV
Along with dogs, one of the most effective deterrents for home burglaries is still security cameras, and statistics show that a home with one is much less likely to be broken into compared with homes without. Would-be burglars do not want to be seen or recorded, which is one of the main reasons why security cameras are so effective, particularly as security camera footage can be used by the police to identify thieves.
Most thieves are opportunists wandering the streets who want to avoid difficult break-ins that are likely to attract attention. They will try for 30 seconds and if they can't get into a property they'll move on. If they see a security camera then they are likely to spend even less time trying their luck.
Hook it up
A security camera will also show would-be thieves that you have the latest technology to keep your property secure, which will also potentially make them stay away. The rising popularity of smart home security systems is putting a dent in traditional break-ins as thieves can't be sure what is waiting for them if they make a move.
Many security cameras can also be integrated with monitored alarms for an even more effective solution and together they add another layer of electronic security to your home.
Don't lose sight of the basics
Security cameras are undoubtedly an effective burglar/theft deterrent, however having one installed shouldn't make you believe that your home is one hundred percent secure. There will undoubtedly be some burglars who won't care that you have a security camera so you shouldn't neglect other security measures too.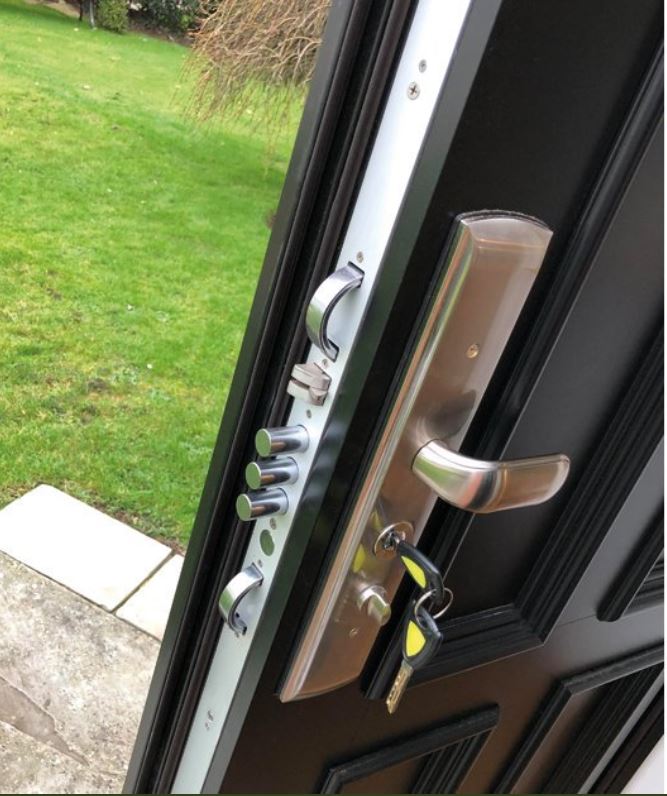 Making sure you have the best locks, smart locks, and the most secure front and back door is still vitally important to protect against blunt-force attacks at your home's entry points and make sure your property is as secure as it can always be.
Here at T&K we supply and install a range of uPVC, aluminium, timber, steel and composite doors, with multi-point locking as standard, along with locking mechanisms which have been proofed against picking, drilling and bumping. As we're currently offering up to 40% off on our front door and back doors, you can secure your home for less too. Why not get a free quote for one of them today?
We also have the innovative Kubu Door Lock which allows you to monitor the status of your door in real-time thanks to a combination of a mechanical lock with an electronic sensor.
For more information, give us a call on 0800 622716 or send an email to info@tkhi.co.uk