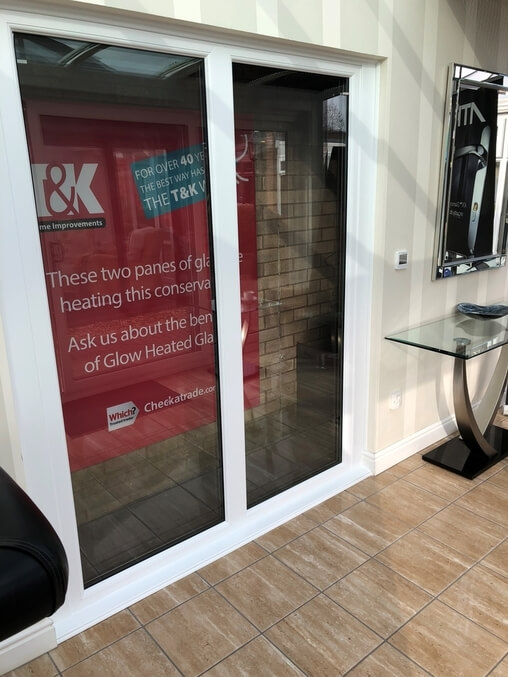 No more concerns about accessing underfloor heating in that new extension you may be considering!
And using only 5 amps it is incredibly cheap to run too. When this glass is installed, you are given a control panel which can set the heat of the glass itself, and set room temperature (the glass will heat the room to a specific temperature and maintain it until the settings are changed).
The T&K conservatory village
Come and take a look for yourself at our Conservatory Village in Wellingborough where we have Glow warm glass on display and in action!
Or to find out more on this amazing new glass, click here.