With the ongoing battle against coronavirus, we have taken various steps to ensure we can continue to operate safely:
T&K – Sales and Operations.
Our priority remains the well-being and safety of our colleagues, customers, and supply partners.
Having successfully put in place extensive measures to minimise the risk of transfer of COVID-19 through our business since returning to work in May 2020, we remain confident that we can continue to work safely and within all Government guidelines.
This includes the maintenance of strict COVID-secure processes for Sales, Survey, Installations and Service within our customer's homes.
From the 2nd of December 2020, our showroom has reopened as normal. However, we are following all current government guidance to ensure our safety and our customers. We must stress that, should you wish to see our products, you follow the safe operating procedures we have in place.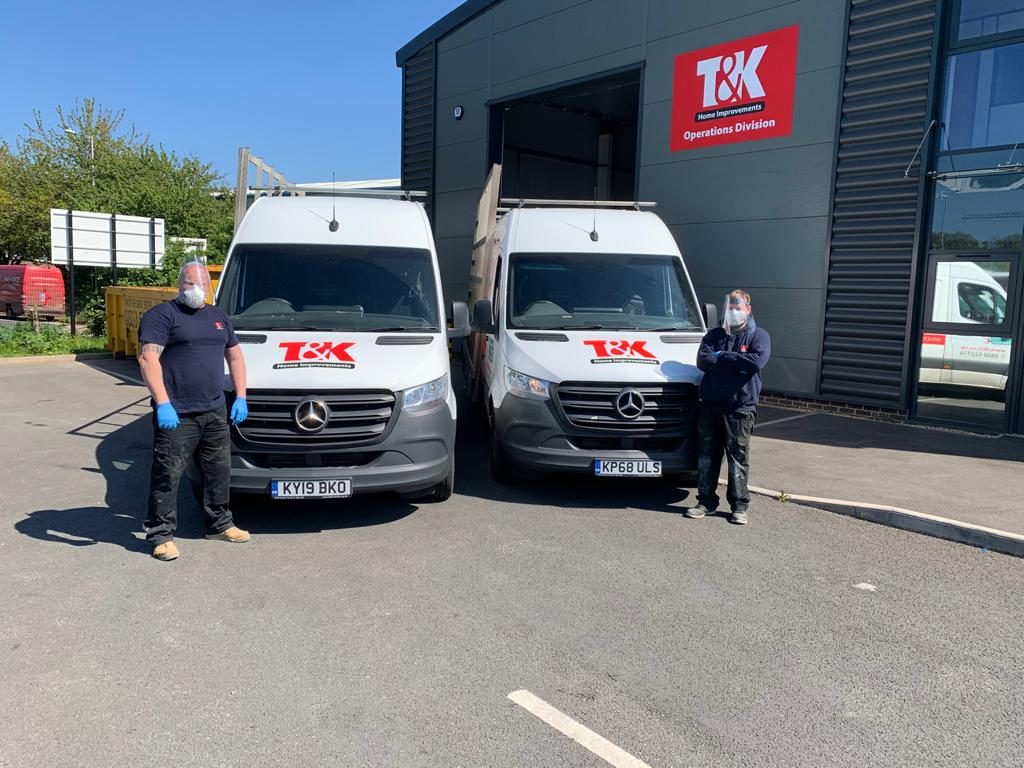 Working in other people's homes
The Government has made it clear in its latest guidance that while taking every precaution to prevent the transfer of COVID-19, tradespeople can continue to work in other people's homes, meaning the sales, survey and installation processes can continue under the Government's Safe Operating procedures.
This is stated in government guidance on New National Restrictions from 5th November which says you must not leave or be outside your home except for specific purposes including: 'for work purposes, where your place of work remains open and where you cannot work from home (including if your job involves working in other people's homes)'
This means that the controls we should all be working to already assume even greater importance. As a reminder, our T&K guide to safe working in other people's homes and your responsibilities are published  HERE

You choose how we communicate with you.
We understand that some customers may still want to discuss their options via a virtual sales appointment either using video links, telephone or email and potentially deferring their surveys or installations. Whichever decision or communication channel suits you best, our priority remains the well-being and safety of our colleagues and customers.
Contact Us
Please feel free to Contact us via our contact form and member of our team will arrange to get in touch to discuss your requirements, or you can continue to get a quote, and let us know the best way to communicate with you.
If you have any further questions or concerns – please feel free contact the team direct on  info@tkhi.co.uk  or call 0800 622 716