We would like to announce that we have re-opened our business whilst following government guidance on safe operating procedures. We are still offering virtual appointments via video call to get your home improvement ideas rolling if you are unable to visit us or arrange a home appointment, so just contact us via our contact form & someone from our team will arrange a video call.
Our showroom has re-opened.
As a home improvement company, we normally see hundreds of visitors at our showroom and customers in their homes every week. But, after shutting our showroom in line with government guidance on the ongoing coronavirus pandemic, we'd like to announce that we re-opened on the 11th of May, with social distancing measures and an extensive cleaning schedule in place; in order reduce the risk of infection for anyone who pays us a visit.
For ease, we do also have an interactive tour of our showroom available via our devoted showroom page. This is an excellent way of getting an idea of what you can expect from our products, without having to leave the comfort of your home. Our customers can still continue to get a quote online, with no appointment necessary. To do this, either submit a photo or drawing with measurements or give T&K a call and we will advise over the phone. We're available to call on 0800 622 716 or we can be contacted online to provide any other home improvement advice and guidance too.
Installations have started back up again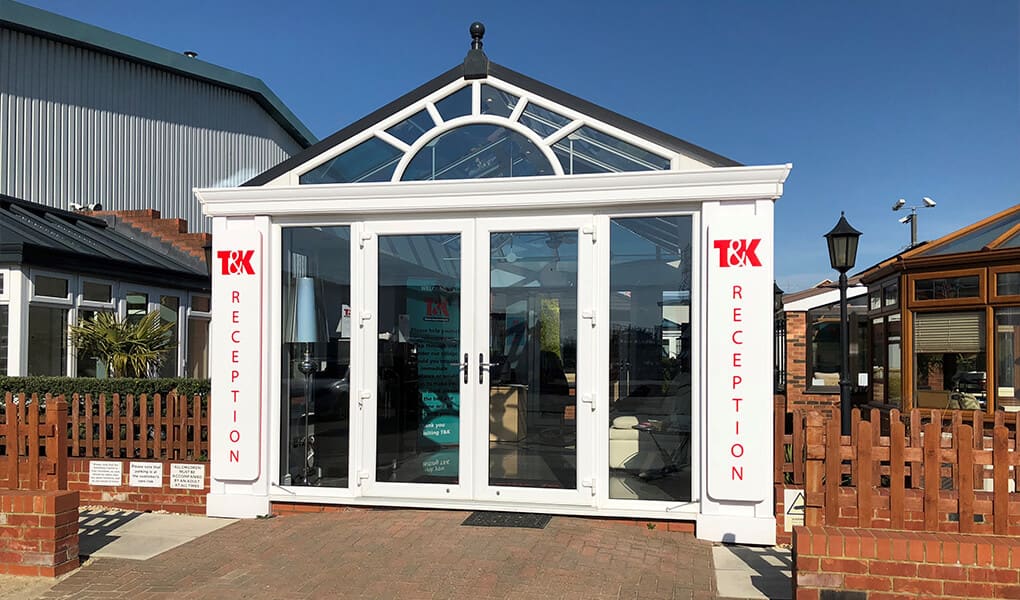 As mentioned above, we have now resumed installation work with the strictest of safety measurements in place to reduce risks. Please feel free to read our Safe Operating Procedures Guide highlighting how we have adapted our installation processes in line with government guidelines.

Choose & design now, defer installation and payments!
If you do get a quote online from us and agree for work to take place, you can take advantage of the current offers we are running by paying a small deposit online or over the phone now whilst deferring the installation work for up to 3 months if required.
When taking advantage of our current offers, you can still make use of our excellent finance packages, such as pay £99 and nothing until 2021 too.
Browse through our online buying guides
We've also got a selection of downloadable buying guides that you can use for home improvement inspiration:
Here at T&K, the health and safety of our staff and our customers is our highest priority and it will continue to be as circumstances develop. During this troubling time, we also encourage everyone to do what they can to stay safe.