7 Ways to cool down your Conservatory.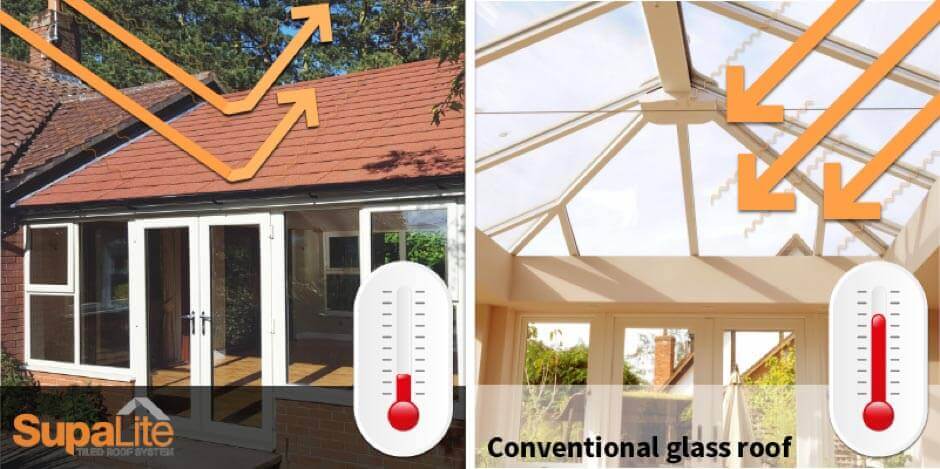 My conservatory is too hot in the summer
Over the last 3 decades, the 'Great British conservatory' has become quite a fashion statement for many South East homeowners. Thankfully, over the last few years, conservatory design has gone from strength to strength; new insulating technology combined with practical and modern design have allowed the 'conservatory revolution' to evolve into a real thing of beauty. And what with the scorching summers Britain has been experiencing recently, all the more reason to invest in one!
However, there are still many early 1980's conservatory structures right across Oxfordshire, Milton Keynes, Cambridge and Aylesbury that are still suffering from the age-old conservatory conundrum; Help! My conservatory is too hot in the summer! This is likely because the conservatory is absorbing the sun's rays rather than deflecting them, causing it to overheat and become too warm.
Why is my conservatory too hot?
It's more than likely that your conservatory is south facing, complete with a shiny polycarbonate or glass roof. If this is the case, then it's hardly surprising that on warm days its sweltering and on cold days its utterly freezing!
Over time, the home extension industry has learnt that glass or plastic roofs add to the 'my conservatory is too hot' issue, as these non-porous materials absorb and retain the suns heat. Occurring all year round, even in winter, is because the sunlight passes through the conservatory glass with ease but it doesn't enable this heat to escape; allowing the heat to build up throughout the day.
Covering the Northamptonshire glazing industry for 40 years, we completely understand how frustrating it is that your favourite room in the house is too hot to use in the height of summer. You don't need to spend a fortune on keeping your conservatory cool, comfortable and inviting.
7 tips for Keeping Your Conservatory Cool:
Have a look at these 7 top solutions to cool your conservatory down just in time for summer or listed below:
Solid tiled warm-roof replacement
Lightweight warm-roof hybrid
Glass replacement
Solar reflective glass
Blinds
Air conditioning
Refreshing decor
1. Solid tiled warm-roof replacement

The popularity of full replacement conservatories, or roof replacements, using warm roof technology has skyrocketed since they first came about. Once you understand that by insulating your conservatories structure effectively will prevent roasting heat build-up via an intelligent breathable structure, drastically reducing the amount of sunlight penetration, you'll be wondering why you didn't do this first time round!
Lightweight roof insulation for conservatories enables you to reduce the heat within the room space, whilst getting the most out of your investment and can even be designed with roof vents, for additional air circulating qualities if required. Suitable for retrofit to lots of existing conservatory styles, unlike your 80's inspired conservatory roof, a warm roof is much more likely to actually add value to your home.
Aesthetically pleasing, the Supalite Roof blends smoothly with the rest of your home whilst neatly concealing any wires exposed from finishing touches, e.g. integrated audio equipment. Available in a range of colours to match your existing fascia's, soffits, guttering and downpipes, the outstanding Supalite roof design provides exceptional protection against the elements, as well as helping to reduce those pesky energy bills.
A Supalite Roof replacement will truly breathe the life and soul back into your cherished but inefficient conservatory space. Allowing your conservatory to live up to your original expectations, considering tiles have a lifelong expectancy of 60 years, you'll be able to make the most of it for many years to come.
Get in touch to discuss our tiled warm-roof options
2. Lightweight warm-roof hybrid
Similar to the Supalite Roof outlined above, the Ultraroof380 system is a hybrid design that allows you to retain an element of light within the room by projecting light in through numerous stunning glass panels or Velux windows, whilst at the same time utilising solid roof technology. The roof creates a beautiful vaulted plastered ceiling on the inside, whilst providing a stunning lightweight tiled finish from the outside.
The T&K Ultra roof is available in 3 different tile colour options, so you can match and complement your existing roofline – creating a consistent aesthetic throughout your home. Fully compliant with building regulations, JHAI system approved, suitable for retrofit to lots of existing conservatory styles and quick installation, you'll have peace of mind from the outset that you have a reliable conservatory roofing system that will provide you and your family with many years of enjoyment. *Please be aware that depending on the size of your conservatory, planning restrictions may apply.
Get in touch and we can design your replacement glazed and tiled roof.
3. Glass replacement
Rather than replacing your tired conservatory or fitting a tiled roof replacement, you could opt to upgrade to a new 'A' rated energy efficient glass roof. Energy-efficient glazing has low U-values which measure how easily heat can pass through the glass. T&K glazing delivers advanced thermal performance, including U-values as low as 0.8W/m2K and energy ratings of up to A++; the best energy-rated glass available. With the environment firmly in mind, we're proud to say that all of our uPVC windows and doors are more environmentally friendly than our competitor's offerings.
Get in touch and we can advise on the best glass roof for your extension.
4. Solar reflective glass
Solar glass coating application is like putting sunglasses on your conservatory, reflecting up to 80% of the sun's rays away. Many heat-reflecting windows also offer UV protection, which not only prevents skin damage but also prolongs the lifespan of your soft furnishings by stopping them from fading in bright sunlight. Generally, one of the inner surface panes is coated with a very thin reflective coating made from two of more layers of metal or metallic oxide.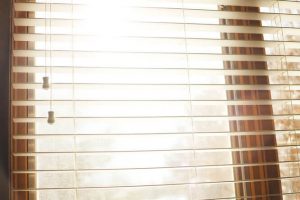 5. Blinds
Installing blinds can shield your extension from the glare of the sun and help to retain heat in the winter months to a certain degree, plus they can make your conservatory space much more private, cosy and attractive. However, conservatory blinds can be quite expensive for what they are and will never live up to the proactive insulating properties that warm roofs offer.
6. Air conditioning
Utilising an air conditioning system is quite an obvious method to cool your conservatory down, but in the long-run it's just not economically viable and is usually a homeowner's last resort. In comparison, a warm roof installation or replacement is a much more efficient, cost-effective and environmentally friendly way to cool your conservatory down.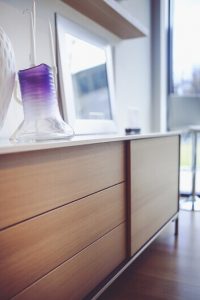 7. Refreshing décor
A creative way to make your conservatory feel cooler is to utilize light and airy decor and accessories. A light colour scheme will avoid the space becoming oppressive, whilst opting for soft fabrics rather than the likes of leather will add to the cooling effect e.g. cotton, linen, bamboo, rattan & wood. You could even install a modest water feature to establish a more cool, calm and relaxing the atmosphere throughout the summer months.
Don't delay – speak to an expert today!
If you'd like more information on how to create an enjoyable summertime space in no time at all, please get in contact with one of the TKHI team who will be more than happy to help you achieve your dream conservatory that stays at a comfortable temperature all year round.