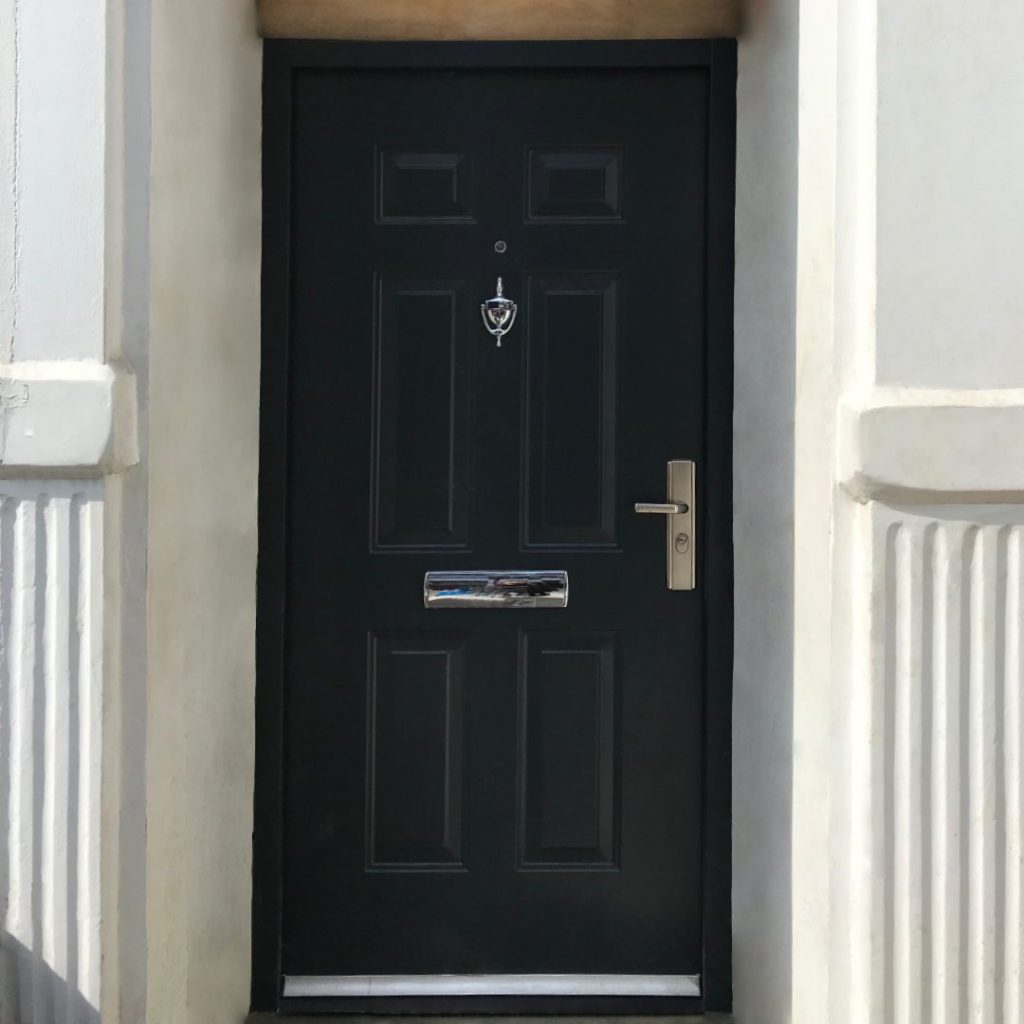 Although steel is a poor insulator of heat on its own, steel doors are surprisingly energy efficient. This is because they feature an insulating core and high-quality weather seals. However, this isn't the only feature that improves their thermal performance:
Fireboard core
Sitting between two galvanised steel skins is a fireboard core. By separating the usually conductive steel skins, it limits their thermal conductivity. Also, fireboard consists of fibreglass and drywall, a combination of materials that limit the spread of fire whilst providing excellent thermal and acoustic insulation. So, not only does the core help to keep more heat in the home but it also limits the amount of outside noise making its way inside.
Thick door leaf
The thickness of the door leaf also reduces heat transfer, and the thicker the door leaf, the better the insulation. Our standard option has a door leaf depth of 50mm. However, if you'd like an additional boost to thermal performance, we also offer steel doors that are 70mm thick.
Weather seals & gaskets
Any windows and doors which have gaps in their construction cause heat to leave the home and allow draughts to get in. Both of these things contribute to a less energy-efficient and colder home. So, to limit draught and heat loss, doors and windows are fitted with weather seals between the window sash or door leaf and the frame. Our steel doors are no exception to this; they are fitted with high-performance weather and draught-proof seals as standard. The sealing they provide is also extremely effective, leaving no gaps for heat to escape and draughts to get in.
Steel doors with glazing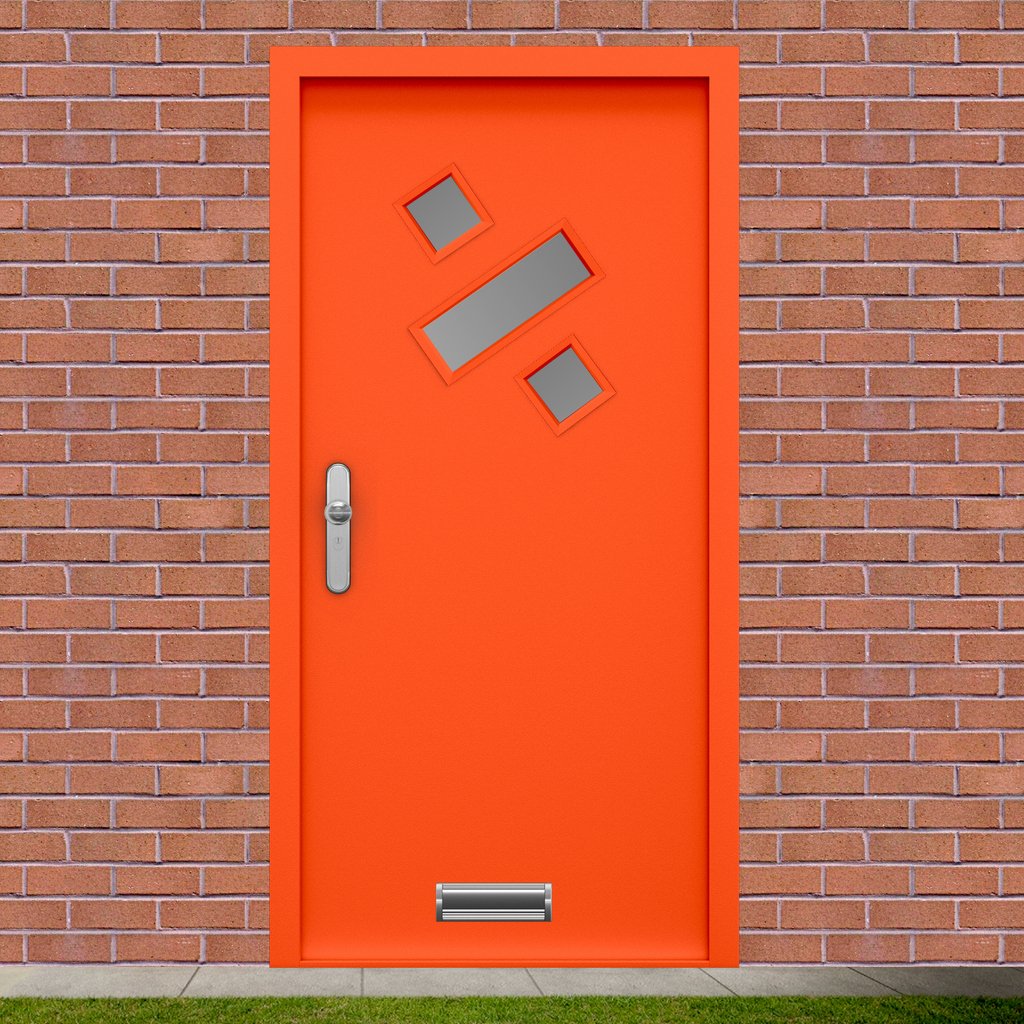 If opting for a steel door with an area or two of glazing, you shouldn't worry that the energy efficiency of the door will suffer as a result. Any areas of glazing will be a minimum of double glazed, ensuring plenty of heat is retained in the home.
High-performance, ultra-secure steel front doors supplied across Wellingborough & Northamptonshire
Although steel doors are able to keep the heat in your home, they really excel when it comes to keeping intruders out of it. Fitted with an amazing 19 point locking system, 4 stainless steel lift-off hinges and an upgraded Euro Cylinder, all of which are backed up by solid steel, they will turn your home into a fortress. If you're interested in having one fitted to your property, give us a call on 0800 622 716 or get a free quote online.