Upgrading Your Northampton Conservatory with High Quality Roofs
Working with market leading brand Ultraframe, we only offer an exceptional range of conservatory roofs for your home. No matter what style of conservatory you have, we can provide you with the perfect solution that can be tailored to suit any conservatory extension.
Investing in a new conservatory roof will not only improve the look of the conservatory or home extension, but it has been designed to offer a collection of incredible benefits that are in place to help improve the efficiency and longevity of the roof. You will even be provided with a manufacturers guarantee to give you complete peace of mind.
As a family run business, our team will ensure that your conservatory roof designs are brought to life. We will provide you with a bespoke roof replacement that suits the style of your property and your desired budget.
Want to know more about what we offer? Get in touch with T&K today and they can provide you with greater detail of our full collection of double glazing in Northampton.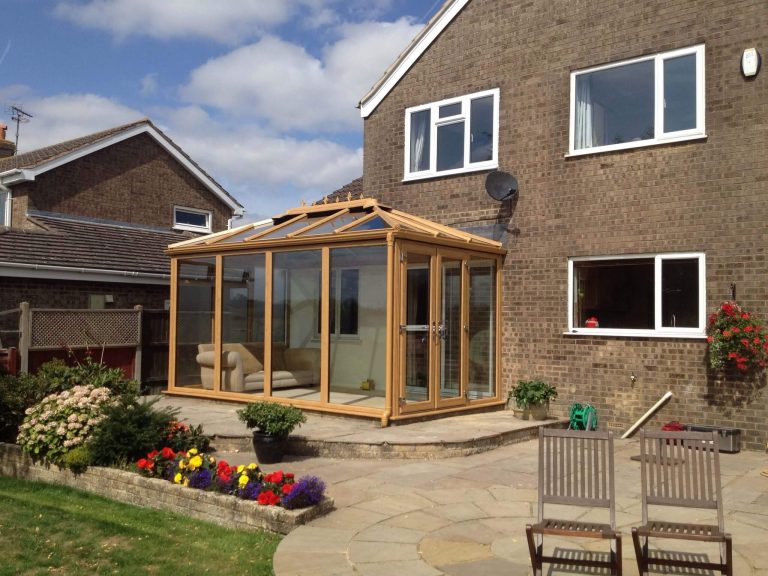 A Selection of Conservatory Roof Styles
At T&K, we offer three conservatory roof options. All designs are flexible and can be fitted to any style of conservatory. Our conservatory roofs include glazed roofs that feature thin frames and large expanses of glazing to help improve light transmission.
We also offer tiled conservatory roofs if you're looking for a more traditional style that complements the design of your property. You can even choose from a collection of tile colours to help it match perfectly to the roof of your Northampton home.
Lastly, if you want to create a stunning focal point within your property, then why not opt for a roof lantern. You can let natural light flood your conservatory and create a bright and airy living area for you and your family to enjoy.
All conservatory roofs are customisable, allowing you to have complete control over how they look. You can choose from a range of configurations and sizes, matching it perfectly to the style of your conservatory.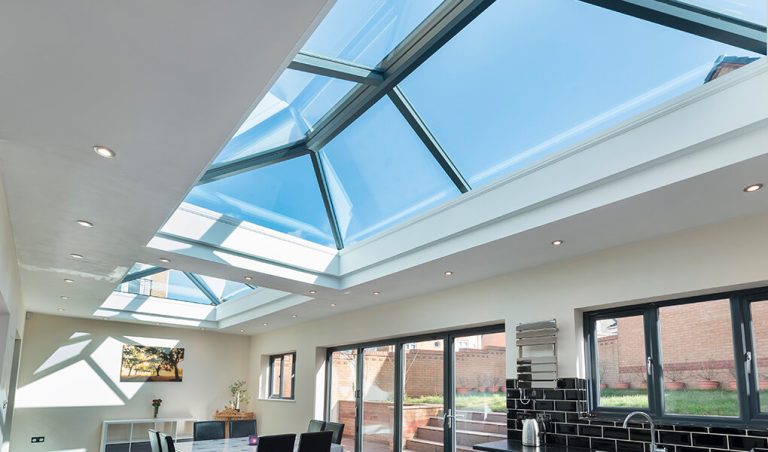 An Exceptional Client Service
You can trust T&K with your conservatory roofs installation. We have over 40 years of experience in installing bespoke conservatory roofs, so you can rest assured that your project is in the safest of hands.
When you get a quote with us, our friendly team will be in touch to discuss your project and then provide you with bespoke prices based on your designs. Our installers will then carry out the installation in a prompt manner, allowing you to enjoy your new conservatory roofs a lot sooner than you may think.
No matter what you're conservatory roof requirements are, we will always do our best to turn your design into a reality. If you have a bespoke style that you don't see on our website, then contact our team and we may be able to design you conservatory roofs that are completely bespoke.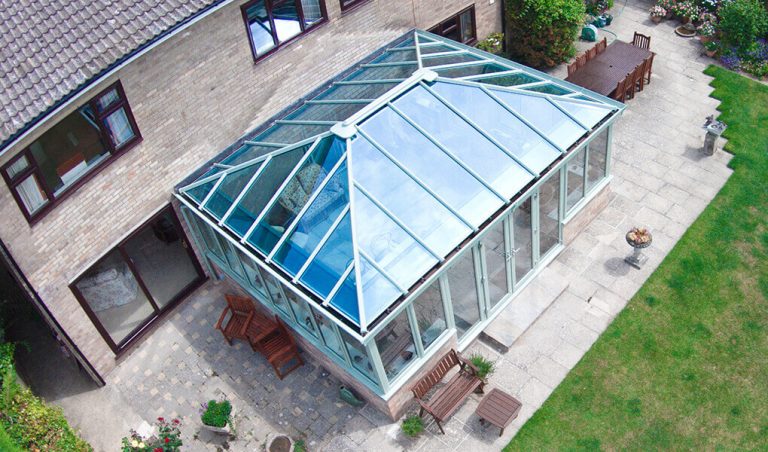 Durable & Robust Conservatory Roofs
Not only do our conservatory roofs in Northampton look stunning, but they will also provide you with exceptional performance. You can benefit from impressive standards of thermal performance, creating a well insulated conservatory space that is comfortable to use all year long.
The robust nature of the conservatory roofs ensures that they can stand the test of time and provide you with several years of service. The innovative designs have been meticulously tested by industry professionals to ensure they only offer excellent standards of functionality. We even provide you with a 10 year guarantee to back this.
Replacement Conservatory Roof Prices, Northampton
Whether you are looking to upgrade an existing conservatory or start from scratch and design a brand new extension for your Northampton home, we can provide you with a selection of the finest conservatory roofs at competitive prices.
Have a look at our online quote engine, and you can choose exactly what style of roof you would like. Our team will then be in touch with you to discuss your conservatory roof ideas and provide you with a bespoke price. It's really that simple.
If you have any questions about our range of conservatory roofs or need some advice, then you can fill in our online form and our team will contact you shortly. You can also give us a call on 0800 622 716 if you want to speak to us directly. We can't wait to hear from you!
ENQUIRE TODAY