The Perfect Door Upgrade
Composite doors are the perfect upgrade for any home. The hybrid design is a composite of high quality, strong materials that benefit from its components' insulating qualities and longevity. Our composite doors are coated in Glass Reinforced Plastic (GRP), giving them extra solidity and durability.
Unlike other traditional materials, such as timber, our composite doors will not rot, bow, or crack when exposed to moisture. They are also up to 10% thicker than other doors, making them more secure and increasing their thermal performance. A front door should stop two things: cold drafts and unsolicited access. Our composite doors do exactly that.
Composite doors are as attractive as they are practical. Being extremely low maintenance, these doors only require an occasional wipe down to keep them looking as good as new. The GRP also helps our composite doors keep their colour's vibrancy for longer, so they will not become chipped or dull like painted doors.
Find out more about how you have T&K doors installed in your Northampton home.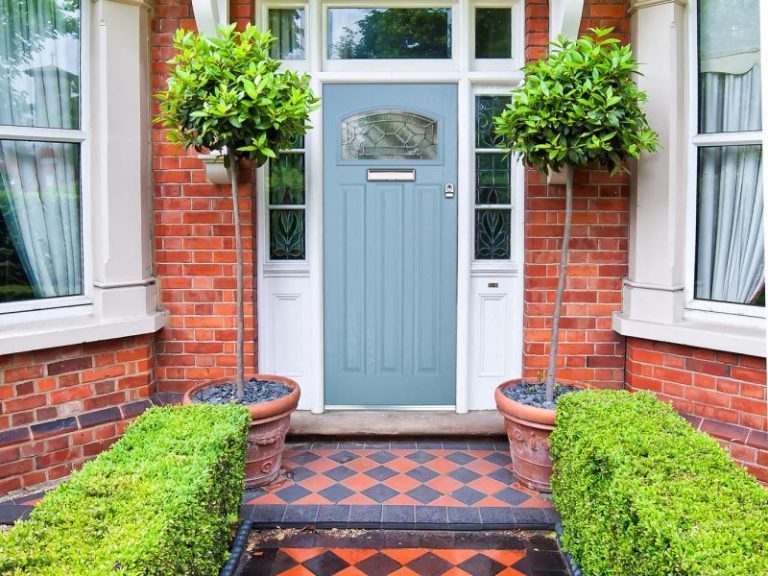 Composite Doors to Suit All Homes
Your front door is the first thing people see when they come to your home, so it should make a statement. Having a composite front door installed allows you to create a bespoke door that completely reflects you without compromising functionality.
At T&K, we have a range of styles for you to choose from as well as finishes and hardware options so you can create your dream door. We have over forty colour and textured wood-grain effects that you can finish your composite door in which you can get the appearance of wood with the performance of composite, making them perfect for new homes and more traditional ones.
There are also several glazing options to have glass panes installed in the design. This is the perfect way to increase the amount of light in your hallway, and frosted or decorative glass can be added to increase privacy and make a bold statement.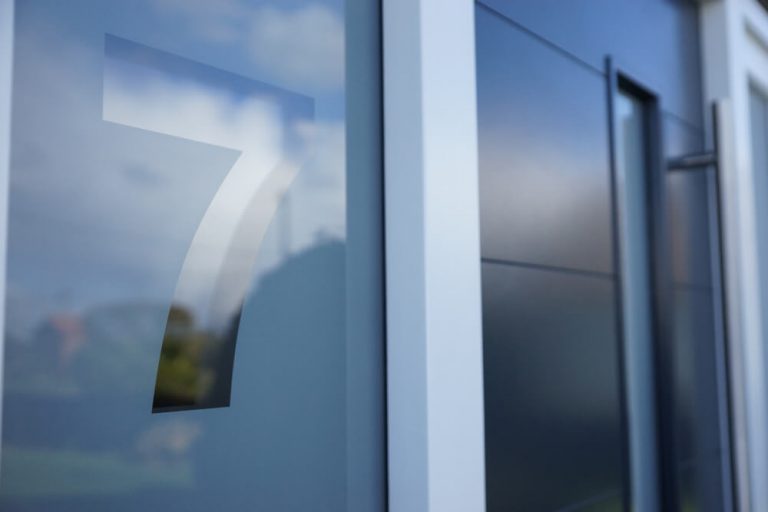 High Security
Your front door should be able to keep your home safe. The GRP outer layer adds an extra layer of protection, making our doors more durable and resistant to damage. Our composite doors also have an ultra-dense core which offers further solidity. Being such as secure option, composite is the perfect option for back doors as well as front doors.
For added security, we install multi-point locking systems in our composite doors as standard. The three star locking system means that if one lock becomes inoperative, your door will remain locked in two separate areas with a secure star lock. All of our locks comply with PAS24 and can be accredited by Secured by Design.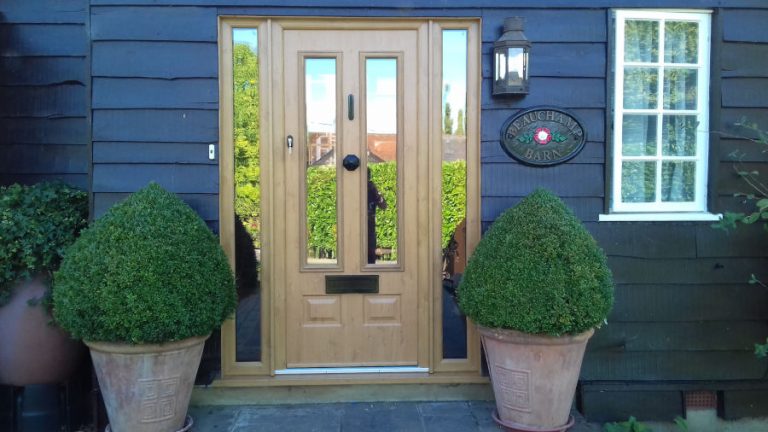 Lower Energy Bills
Composite doors are excellent insulators, keeping your home warmer for longer. The ultra-dense core is 17% more thermally efficient than panelled and timber doors and can achieve an A+ energy rating.
Upgrading to composite will increase the thermal performance of your home and could result in lower energy bills by reducing the need to heat your home as regularly. Having your doors replaced with composite and improving your home's energy efficiency is a simple way for Northampton homeowner to reduce their household carbon emissions.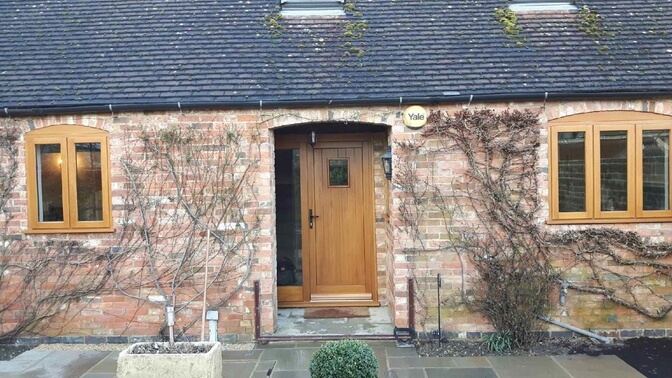 Weatherproof Build
Weatherseals are installed with our composite doors to help them withstand harsh weather conditions, preventing them from becoming damaged. The GRP creates a barrier that cannot be penetrated by water or other damaging properties.
Composite doors are better equipped to resist moisture damage, unlike timber that can crack and rot. They are also less likely to experience heat damage, unlike uPVC, which can expand and become stiff.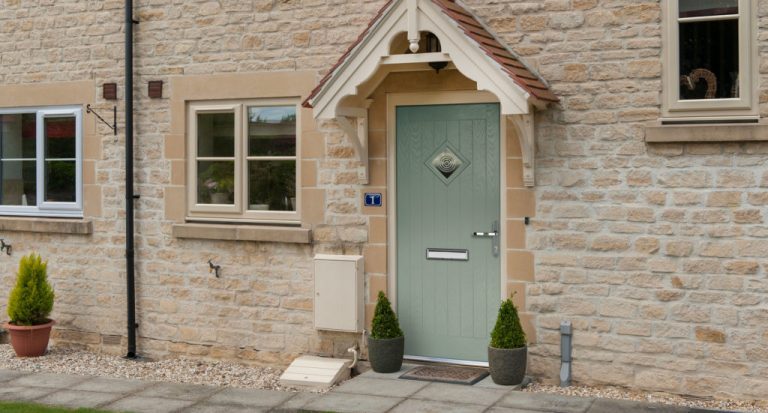 Composite Doors Prices Northampton
If you are thinking of having a composite front door or a composite back door installed in your Northampton home, T&K would like to help you. Making this small change can completely transform your home and contribute towards making Northampton a more energy efficient place.
T&K manufactures and installs all of our own products to ensure that our valued customers are receiving high-quality doors that are built to last.
You can use our free, no-obligation quoting engine to get a quote based on your project requirements. Composite doors are an investment in your home, and they may be more affordable than you'd expect!
If you have any further questions, get in touch with our team of experts who will be happy to help you. Either fill out our online contact form or call us directly on 0800 622 716.
We look forward to hearing from you!