High Quality uPVC Windows
At T&K, we're proud to work alongside trusted manufacturers when sourcing our full range of double glazed uPVC windows. This allows our expert team to closely monitor the quality of the uPVC windows we source, guaranteeing long lasting performance for your Northampton home.
uPVC windows are exceptionally durable, with each profile we install being finished with a protective coating. This coating creates a protective layer over our uPVC windows, preventing them from warping, rotting or becoming misshapen over time.
This also makes them resistant to harsh weather conditions, unlike many traditional timber window profiles. This makes them a long lasting investment, continuing to provide you with outstanding performance even after heavy exposure to the outside world.
Our selection of uPVC windows are also perfect for busy Northampton homeowners. Our full selection requires minimal upkeep to stay looking as vibrant as the day they were installed. To clean, simply wipe down with a damp cloth from time to time. It's that easy!
We're so confident in the quality of our uPVC windows, that we include a 10 year guarantee as standard with each one we install. Northampton homeowners can feel confident that when you choose T&K as your next installer, you're guaranteed high-quality uPVC windows for years to come.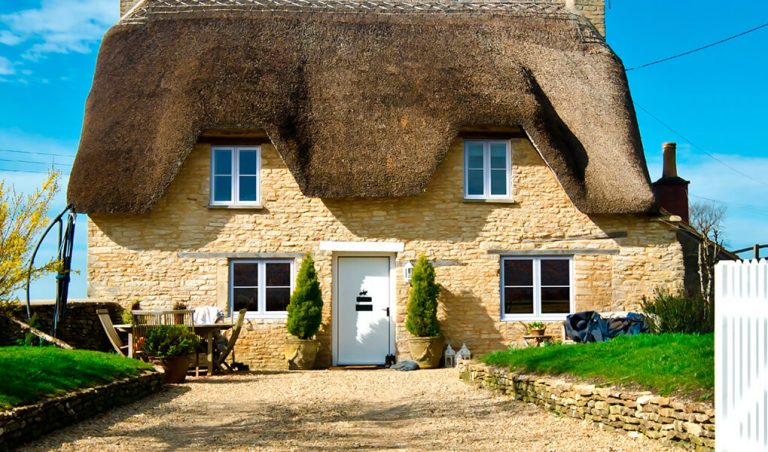 Thermally Efficient uPVC Windows
uPVC windows are a perfect way to make your home more energy efficient. Many of our selection reach energy ratings of A+, which can help you curb the cost of your living expenses in the long run.
The advanced profiles feature a multi-layered design, which works to trap hot pockets of air throughout the frame. This then breaks up the airflow and prevents cold air from entering your Northampton home. Thanks to this, homeowners should notice that the need to use their central heating begins to decrease.
Depending on the style of glazing you choose, your new uPVC windows could reach U-values as low as 0.8W/m2k. We offer both double glazing and triple glazing across our full range, giving you the option of even greater insulation for your home.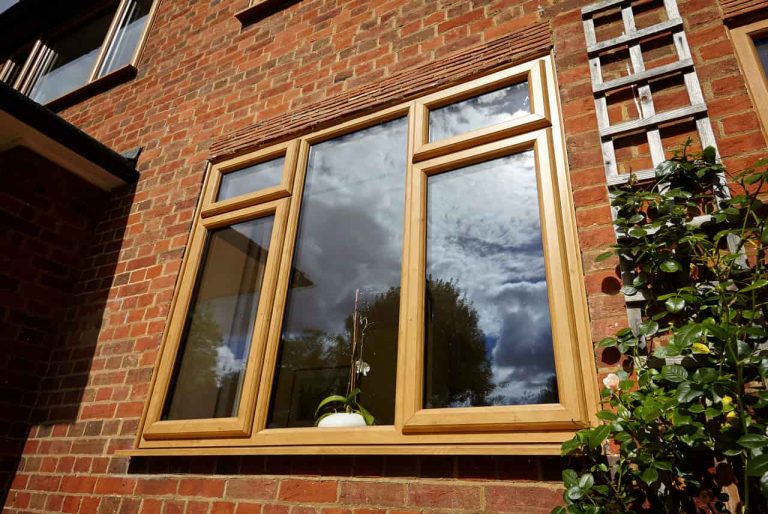 Highly Secure uPVC Windows
As your trusted Northampton double glazing installer, we understand that proper security is a top priority for many homeowners. This is why we take care in choosing a selection of uPVC windows that promise high levels of security.
uPVC is a naturally robust material, making it difficult to obstruct or damage from the exterior of your home. Many of our uPVC windows are crafted using the latest manufacturing techniques, further enhancing their robust nature.
Not only this, but each uPVC window we install is tested using well-known intruder techniques, meaning you can feel confident that your home is protected.
For extra security, we also offer a range of industry leading uPVC window hardware. Our uPVC windows come fitted with advanced multi-point locking systems, which bolts the profile at multiple points. This gives you much better security than a single lock door, as if one lock is damaged the uPVC window isn't left vulnerable to break ins.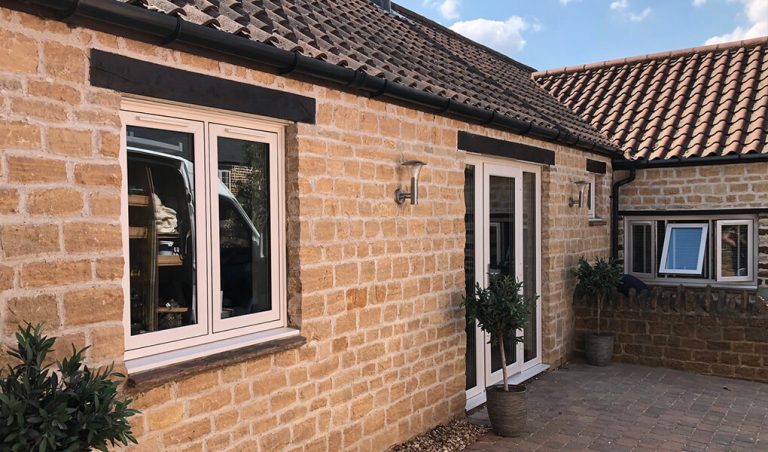 Extensive uPVC Windows Styles
We know that each Northampton home is unique, which is why we offer a diverse range of styles and uPVC window designs for you to choose from. Each of our windows offers a unique set of benefits, perfectly blending in with your homes current aesthetic.
If you're looking for a uPVC window that in keeps with your property's heritage charm, why not browse our selection of flush sash windows, vertical sliding windows or Residence 9 windows? Each of these have been designed to perfectly complement heritage homes, many coming with the option of a woodgrain finish to replicate the style of wooden windows.
For homeowners who live in a high rise building or just want a uPVC window with more security, then our tilt and turn windows might be the perfect solution for you. Homeowners can browse our fantastic range of colour choices, furniture options and decorative glazing, creating a truly bespoke uPVC window.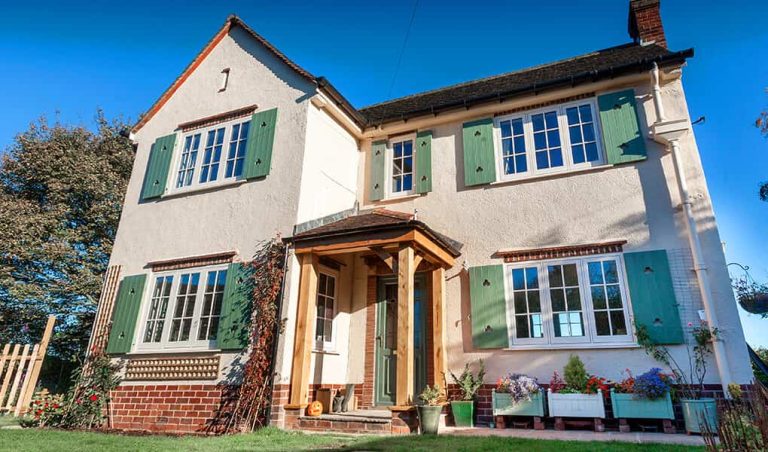 uPVC Windows Prices Northampton
Think our uPVC windows would make the perfect addition to your home? Get in touch today!
You can speak directly to a member of our friendly team via our online contact form or by ringing on 0800622716. Here, we'll be happy to discuss our full range of uPVC windows and answer any questions you may have.
Alternatively, why not use our free online quoting engine? Simply input your details, and our innovative quoting engine can produce a no-obligation, tailored quote in seconds.
We look forward to hearing from you!