When choosing a window for your Northamptonshire home, you no longer have to choose plain white uPVC windows. Homeowners can now choose from an array of coloured uPVC windows, with anthracite grey uPVC windows, black uPVC windows, and many other options available. Read our article to find out what options you can choose for your home.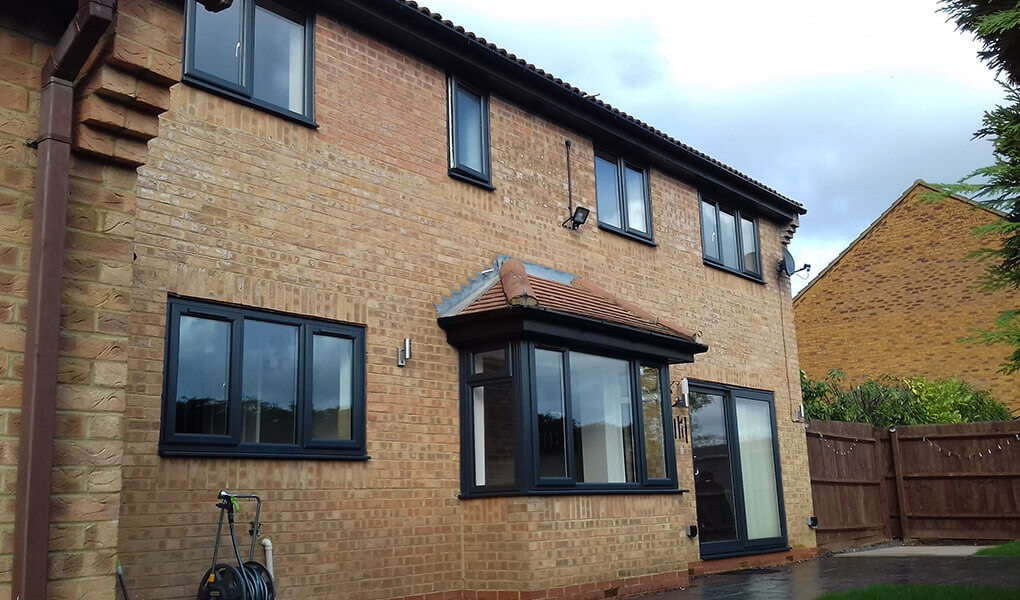 1) Modern Coloured uPVC Windows
Gone are the days of having to select plain white uPVC windows for your home. You can choose an array of modern coloured uPVC windows that help to make your Northamptonshire home. The options you can choose from include varieties of Grey uPVC windows, black uPVC windows, and more smoother finishes.
One of the most popular colours in many homes is anthracite grey uPVC windows. This gives the Northamptonshire homeowner the look of an aluminium window but without the cost. This colour option is perfect for both traditional and modern homes. At modern Wellingborough homes, it gives your property a sleek look. For older properties, this is a great replacement for wooden windows, offering a subtle look that doesn't look out of place.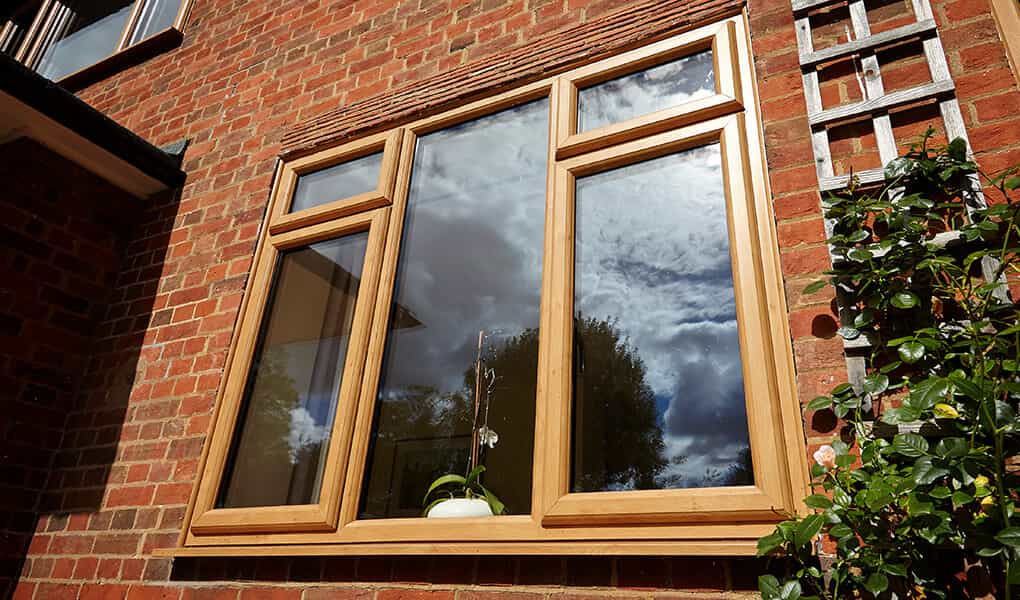 2) Traditional Colour uPVC Windows
It's never been easier to replace ageing timber or wooden windows in your Northamptonshire home. Many installers now offer traditional coloured uPVC windows, with a variety of wood effect uPVC windows available. You can pick several oak colours, as well as browns. This will help retain the character of your property.
Unlike wood, traditional coloured uPVC windows won't require the same upkeep from the Northamptonshire homeowner. The wood foil is applied to the frame, and won't be prone to fading, mould or rot. The only maintenance you'll need to carry out on your double glazed windows is to give them an occasional wipe down with a damp cloth. This will retain the good-as-new look for many years to come.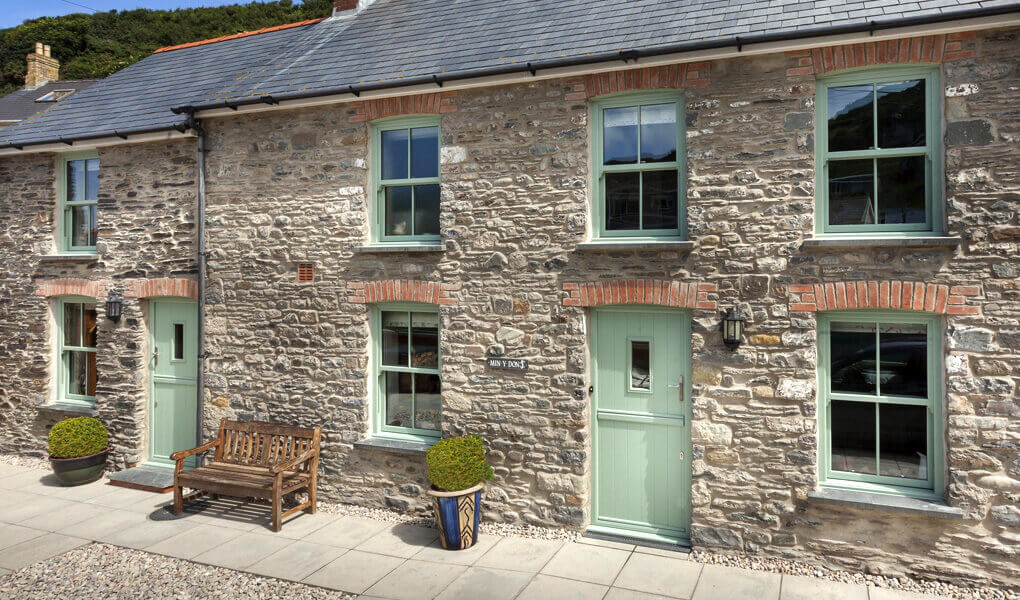 3) Basic Colour uPVC Windows
For Northamptonshire homeowners that want more than just white uPVC windows but don't want anything too extravagant, our basic coloured uPVC windows are an excellent option. You can choose the basic colours, including several shades of blues, chartwell green, reds, creams, greys and a few other options. This means you can still add character to your property without the window standing out too much.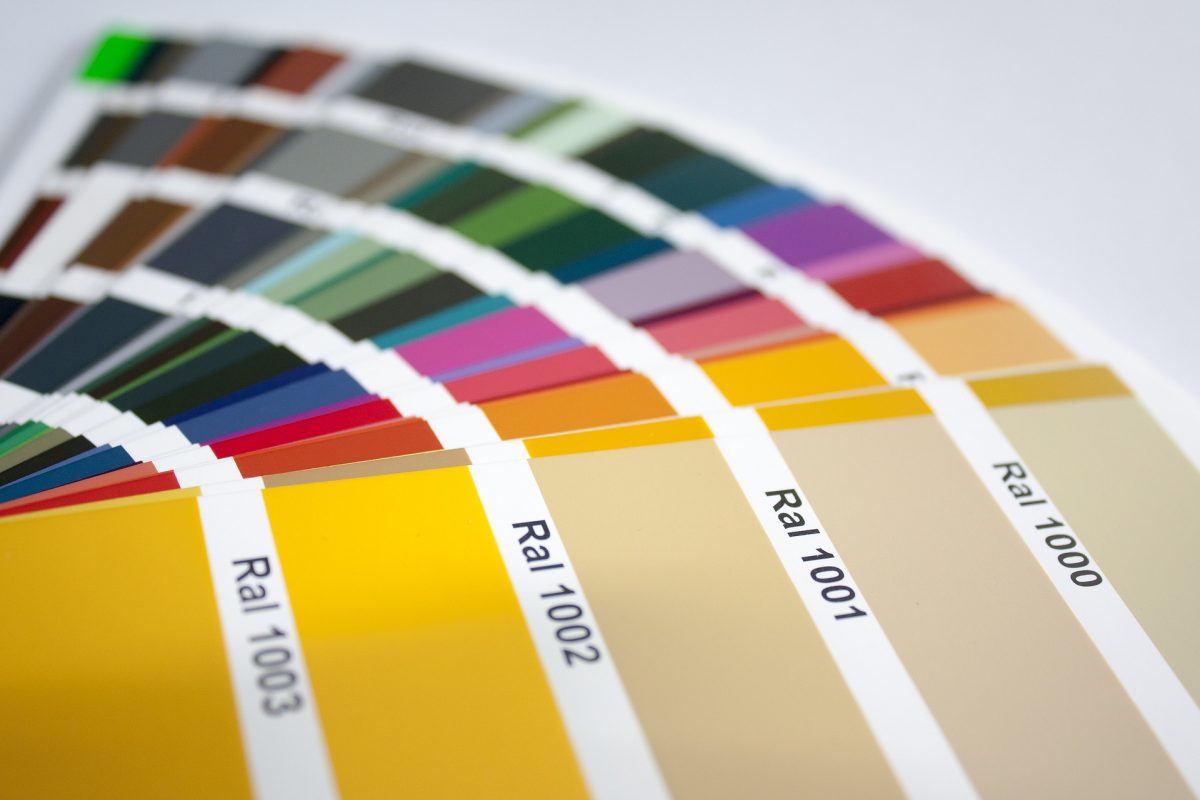 4) RAL Colours
Many installers can offer coloured uPVC windows designed using any RAL colour. The RAL system is a standard European colour matching chart and popular for double glazed windows. This means you can get something that matches your every style and taste.
Coloured uPVC Windows Prices Northamptonshire
If reading this article has inspired you to invest in coloured uPVC windows, contact the experts today. T&K Home Improvements installs a range of window styles in homes across Northamptonshire and the surrounding areas.
You can contact our team by filling out our online contact form or call us on 0800 622 716.
For those with a specific colour in mind for our double glazed windows, start an online quote.
Or why not visit our showroom where you can view our coloured uPVC windows face-to-face.