Storm Gareth caused havoc in the UK earlier this year, and one casualty was the front door of the Warwickshire and Northamptonshire Air Ambulance (WNAA) base. The high winds caused the door of the charity's headquarters on Coventry Airbase to blow in, causing some serious damage to it.
Desperately in need of a new one, we were asked whether we could help them out. Of course, we were more than happy to oblige and fitted their new door for free.
The Air Ambulance Service provides the only dedicated helicopter emergency transfer service for children in the country, along with a local air ambulance service to Warwickshire, Derbyshire, Rutland and Leicester. We've actually been providing them with ongoing support for the past six months, so we were more than happy to provide them with it here. Neil Harper, General Manager here at T&K, said:
"When the Warwickshire and Northamptonshire Air Ambulance asked us if we could help, we were delighted to come to their aid of course. They provide such a vital, life-saving service for the whole community and any help we can give, no matter how small, will go some way to helping them to keep saving lives."
High-quality aluminium for robust security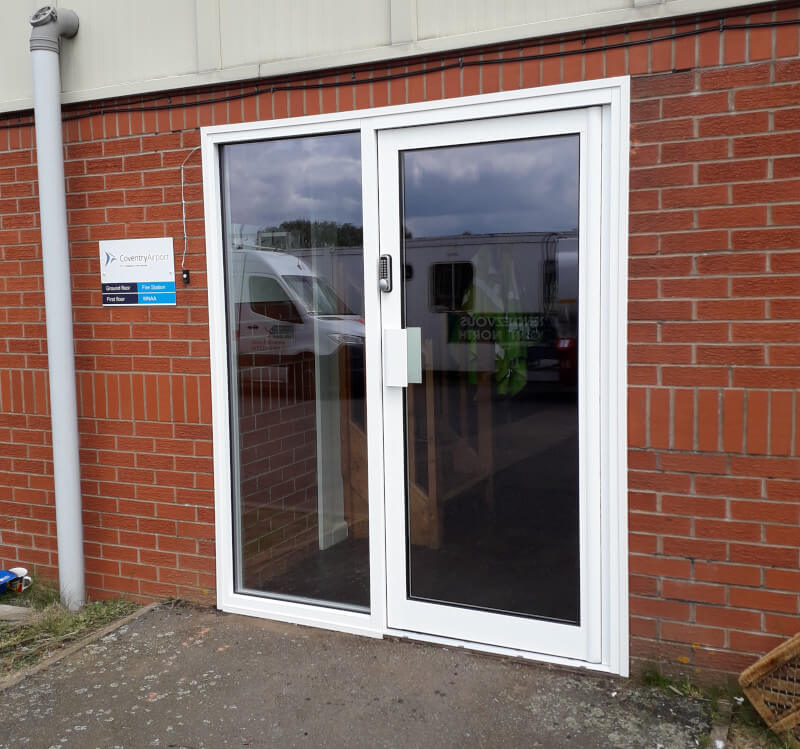 We work closely with aluminium suppliers Arkay Aluminium and it was they who provided us with the new heavy-duty commercial aluminium door, which we then fitted to the WNAA base. As a result, the base is now safe and secure once again.
Philippa Gibbs, Critical Care Paramedic and Airbase Manager, said: "We'd like to say a big thank you to T&K for our brand-new front door. The team caused minimal disruption and the new door looks great."
Our chosen charity for the year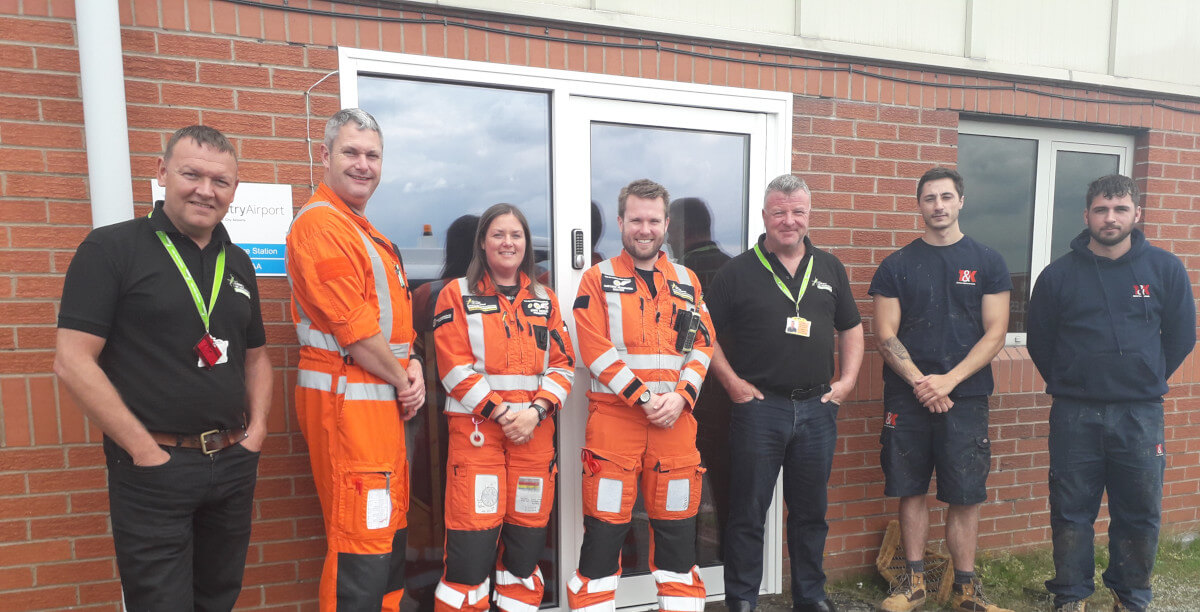 As part of our ongoing support to the WNAA, we've raised a considerable amount of money for this vital service over the past six months. This has included asking people to donate their unwanted clothes at our showroom and a 5k inflatable obstacle run which a number of our employees took part in, raising an impressive £1,775.
All missions that they perform are funded by generous donations and they do not receive any government funding whatsoever. Therefore, they need to raise around £1.7m a year to stay operational.
 "We have had an insight into just how hard these people work and it's staggering to think that such a vital service is all funded by donations," added Neal.
As our chosen charity for the year, we will continue to support the Air Ambulance Service and all the vital work that they do. For more information on what we do here at T&K, please feel free to give us a call on 0800 622 716 or browse our website.