T&K awarded top Trusted Trader status by Which?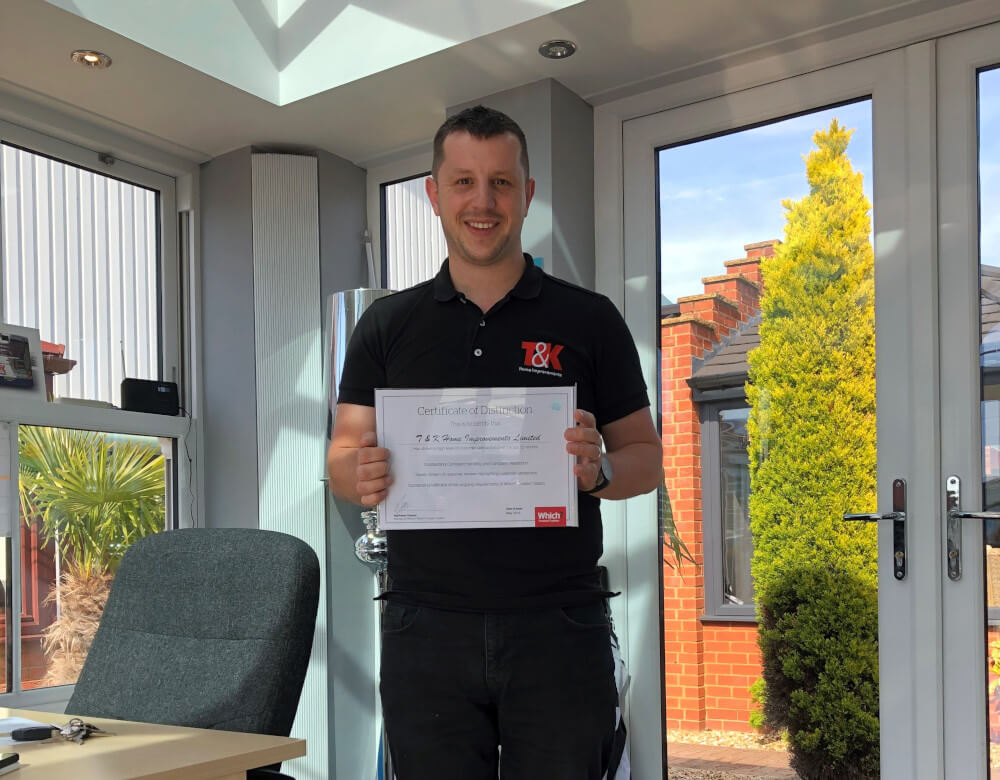 Here at T&K Home Improvements, we are proud to announce that we have been awarded a Which? Trusted Traders Certificate of Distinction. This award recognises Which?'s best performing trusted traders and demonstrates to customers that, when they use the T&K, they are buying from a business they can count on.
"We are delighted to receive a Which? Trusted Traders Certificate of Distinction," said our General Manager Neal Harper.
"This certificate is only given to traders that perform to the highest standards and we are proud to be one of them."
What is the Which? Trusted Traders Certificate of Distinction?
Which? Trusted Traders automatically receive a 'renewal certificate' every year to confirm their endorsement for the next 12 months if they have maintained Trusted Trader status. The Certificate of Distinction is an extra bonus a select few traders receive if they meet certain criteria and go the extra mile to make the most of their endorsement.
We have gained a steady stream of reviews on our Which? Trusted Traders profile page and have had few customer complaints. Any we have had, we've also resolved fairly. T&K has also completed all endorsement actions within an agreed timeframe, submitted all compliance documents and received a positive result following a business risk check.
"It's not easy to reach the required standard, so the fact that we have is a brilliant achievement," added Neal. "The certificate is a measure of our performance over the past 12 months.
"Our team go above and beyond for our customers and we pride ourselves on our excellent customer service. This is great recognition for all their hard work."
T&K Home Improvements
One of the longest-serving installers in the UK, T&K has installed to more than 60,000 homes in Northamptonshire and the surrounding counties in 40 years. We also offer a wide portfolio of market-leading products, including windows, doors, conservatories, replacement conservatory roofs, and orangeries.
For more information, telephone 01933 677444, email info@tkhi.co.uk or browse our website.