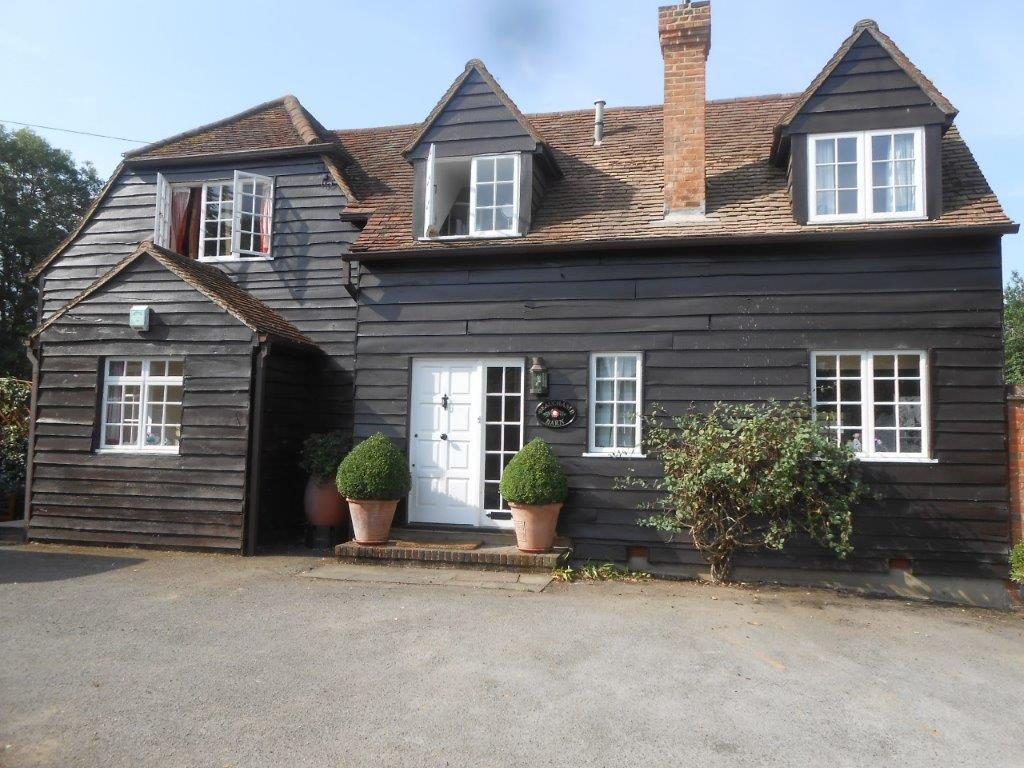 As installers of the Residence 9 collection and a selection of quality timber windows, we're able to perform a range of installation work in conservation areas. In fact, one of our recent installations saw us venture into the Drayton Beauchamp Conservation area to install some uPVC windows and doors for the Simonds family.
A heritage home in need of some contemporising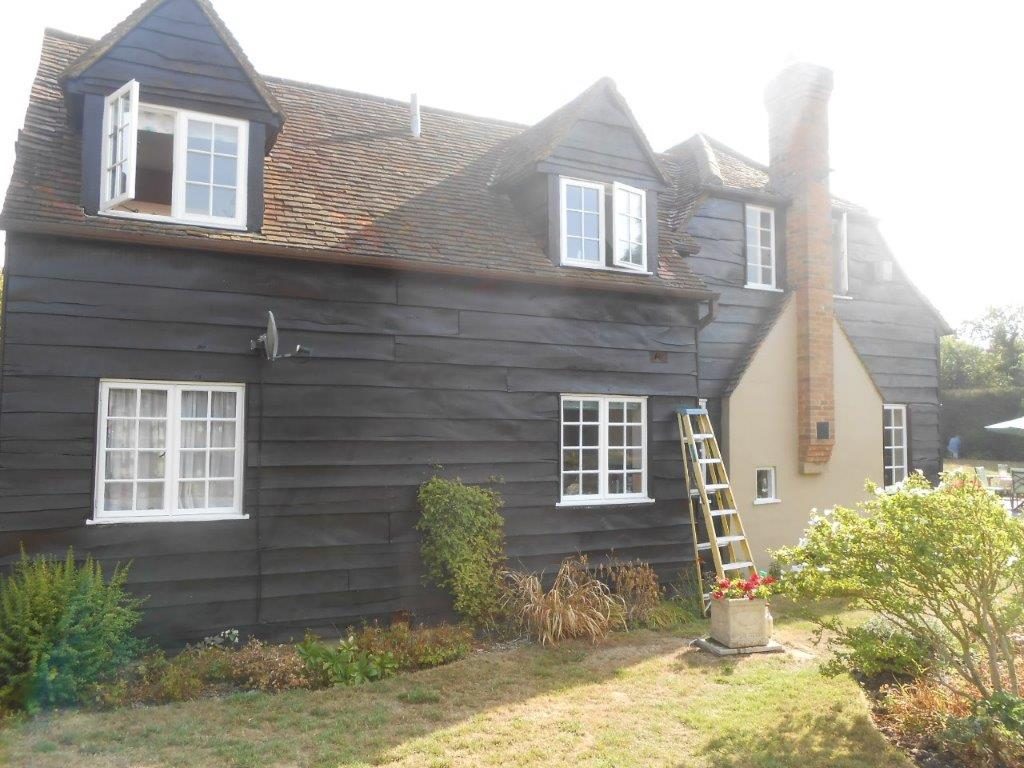 The Simonds family moved into their home in the spring but felt it looked unloved and had 'a very 1970s feel about it.' They wanted their new barn conversion to look like a stylish modern home whilst retaining the heritage features and character of the property. So to help them achieve this, the expert team here at T&K paid them a visit and promptly got to work.
Replacement windows updated the home's appearance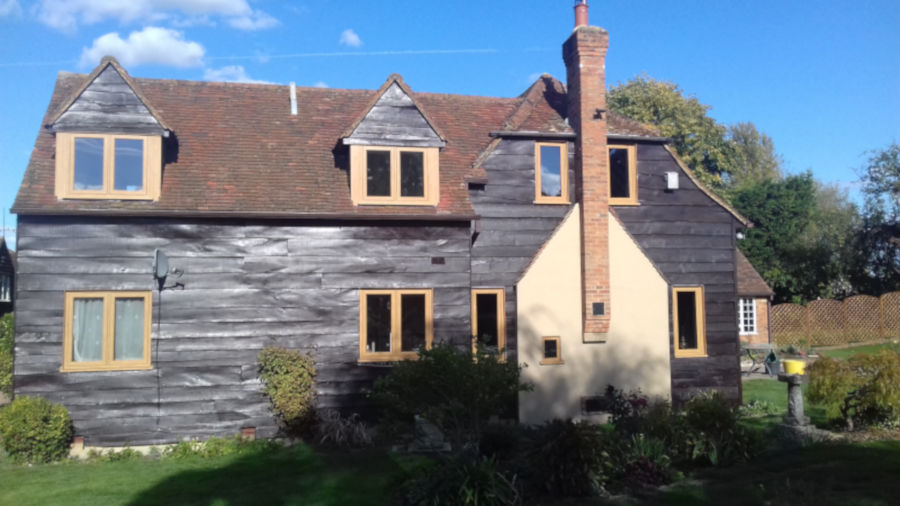 An area that the Simonds family were particularly unhappy with were the multipaned, Georgian windows. Some were riddled with rot, others wouldn't shut once they were open, most of them were single glazed and all of them reduced the amount of light coming in! To rectify these issues, our expert team replaced them with a set of our flush casement windows. These eliminated any heating issues caused by the single glazing because they are rated A' for energy efficiency. The heritage feel to the property was also retained because of their 19th-century timber window design and heritage-look oak finish.
Old French doors wouldn't open, restricting external views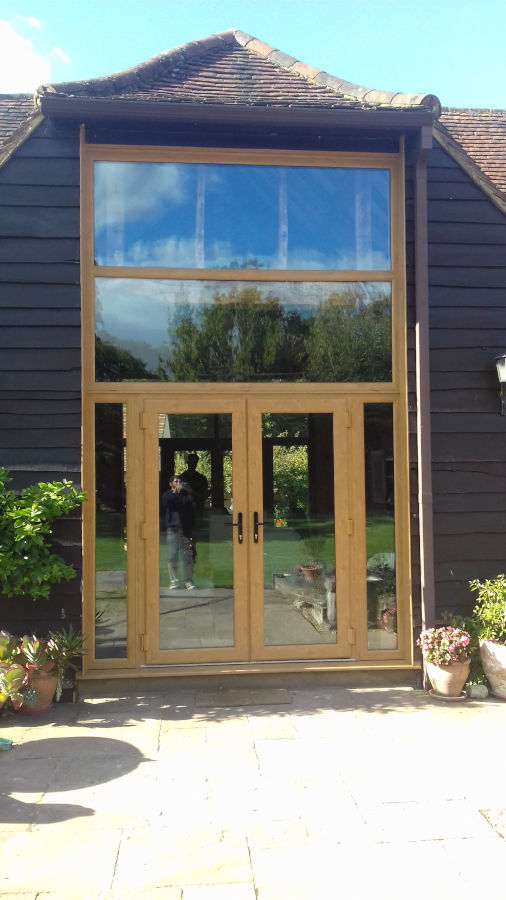 A beautiful property in its heyday, the Simonds family home was fitted with two sets of French doors. One set that would not open and one with a glazing bar at eye level. Both sets were replaced with uPVC French doors, both of which did not feature any glazing bars in their design. Thanks to this, the Simonds family can now enjoy uninterrupted views of their outside space and two fully operable sets of doors. Thanks to the latest multi-point locking systems and sturdy frames, their new doors are also considerably more secure than the previous ones.
New entrance doors to secure their home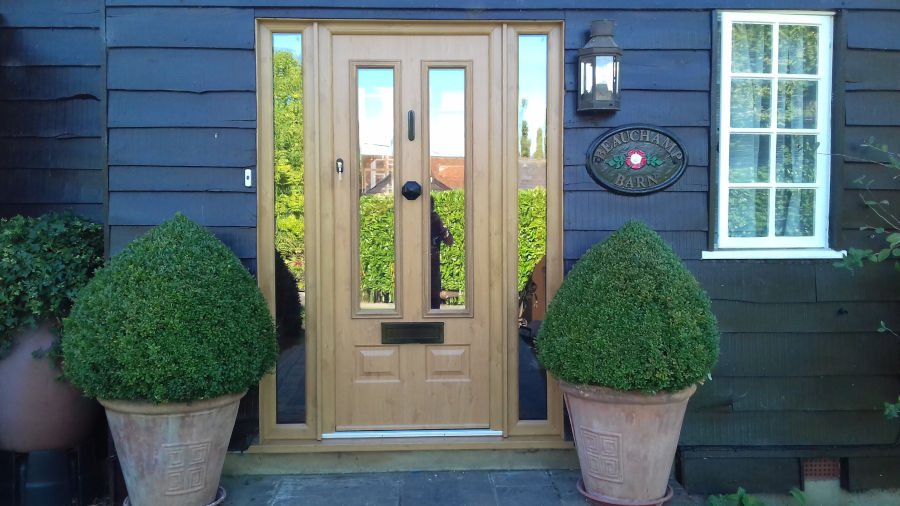 The front and back doors of the property were alternative causes for concern; the front door had an asymmetrical design and a poor locking system whilst the back one wouldn't shut properly and had a huge gap underneath, causing large draughts to seep inside. We replaced them with our uPVC entrance doors. This eliminated any risks to their home's security thanks to their multi-point locks and anti-bump lock cylinders. Simultaneously, any draughts were taken care of. As a result, their home will cost less to heat and will be considerably cosier. Considering we've now entered into the colder part of the year, this is ideal!
Before our work here, the Simonds' home stood out in their village for all the wrong reasons. Rated F' for energy efficiency and fitted with a number of vulnerable doors, its look was not complementary to other homes in the hamlet. However, after a visit from the T&K team, their home beautifully suits the others in the area, whilst it will be warm and secure all year round! All of this with the added bonus of being compliant with AVDC guidelines for the conversion of farm buildings.
Have you been inspired by our work here? To see if we can help you achieve your dream home, get in touch with us today. We're available to call on 0800 622 716 or you can contact us online.