6 ways to make conservatories the perfect winter entertainment room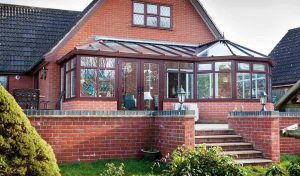 Turning a conservatory into the perfect winter entertainment room is very much reliant on its ability to retain heat – the last thing that you or any of your guests will want is to be cold. However, there are plenty of ways for conservatories to be warmed up. And once it's warm, you can use it as you please!
1. Convert the conservatory roof
If you, like so many others with outdated conservatories, find your conservatory is freezing in the winter, you should consider replacing the roof. A huge amount of heat is lost through an inefficient conservatory roof, particularly old glass versions. However, a Supalite tiled roof from T&K has been specially designed to retain more heat, meaning your conservatory will be much warmer than before.
2. Have a woodburner fitted
A woodburner is an eco-friendly way to provide additional warmth, although it will provide you with a stylish focal point too. Similarly to an open fire, you and any guests could use it to roast some marshmallows, although you won't have to step foot outside. Just don't leave the door open for too long otherwise you might end up flooding your conservatory with smoke!
3. Swap out the windows and doors
Conservatories fitted with old or failing windows and doors will also struggle to retain heat. However, T&K can replace the glass with thermally efficient glazing as part of our conservatory refurbishment service. This will result in a much warmer conservatory space.
Alternative methods for warming up a conservatory
Install underfloor heating or carpet with underlay
Keep more heat inside by fitting blinds on the windows and doors
Fit draught excluders along the bottom of any doors and ensure the windows are equipped with quality seals
If your conservatory is already warm or you've followed the aforementioned steps, you can now worry about making it the perfect entertainment spot. Here are a few tips for doing so:
4. Optimise the space in your conservatory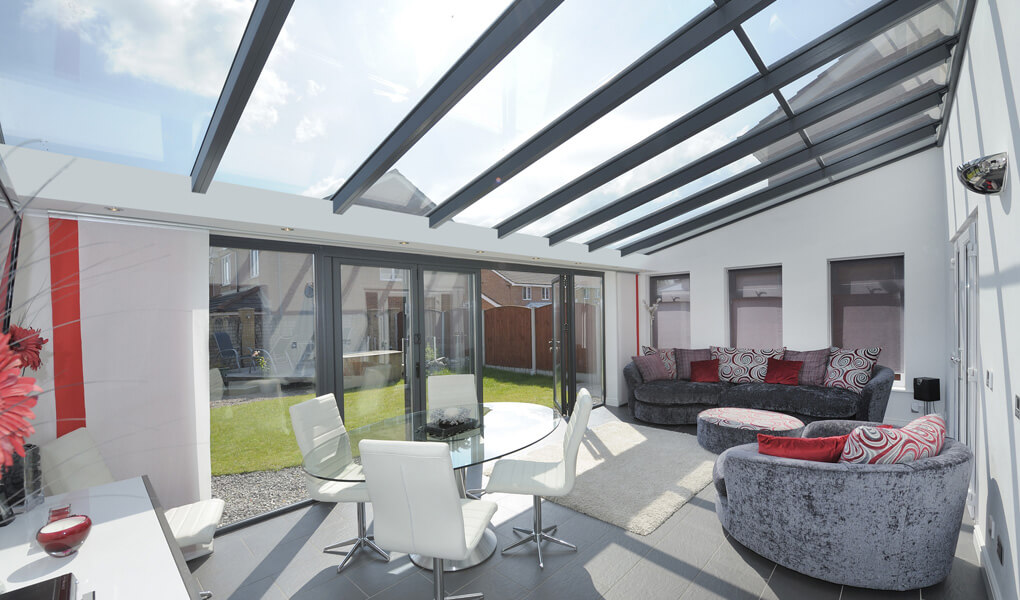 How you optimise the space in your conservatory will depend on how you use the room. If you're planning on having guests over and have a TV in your conservatory that you'd like to use, move the furniture around so people won't block the TV when moving past. Otherwise, push the furniture against the back wall and have the TV sit opposite.
5. Consider soundproofing
Because they're great at absorbing sound, carpets and curtains will reduce the chance of you disturbing your neighbours. This will subsequently lower the likelihood of your party being disturbed. Plus, carpets and curtains will ensure more heat is retained inside your conservatory.
6. Choose the right furniture
If you're using the conservatory as a gaming area, consider reclining or computer game chairs; both options are comfortable and allow you to sit up and focus when you need to. If placing a table, think about whether its size will interfere with guests moving around easily. Ultimately, the right furniture will depend on how you plan to use the room and the room's size, so be sure to keep this in mind.
T&K Home Improvements are a leading double glazing specialist located in Wellingborough. For more information, call us free on 0800 622 716. Or for a look at our product range, why not browse our website?