Incredible, T&K achieve an 8.9/10 rating!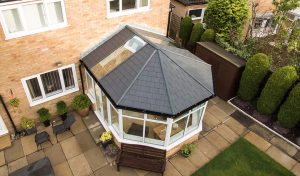 The DGCOS is a nationally recognised scheme that protects all of T&K's customers. As part of the service, the DGCOS ask our customers to review us after the job has finished. As an independent body sends these reviews, we can not alter them, meaning they are all 100% honest reviews.
Our average score from these reviews stands at an amazing 8.9/10.
At present, a huge 1,060 customers of T&K have returned our reviews since we began our membership.
This association states:
'DGCOS is here to ensure our installers honour their promises and guarantees, and do a professional job from start to finish. DGCOS helps consumers make the right choice by using reputable installers that use ethical sales practices, deliver quality workmanship and offer value-for-money.
Also, all consumers using DGCOS Members receive deposit protection, stage payment protection and unwritten guarantees to protect them should anything happen to the installer. In the event you have a legitimate problem, DGCOS is here to ensure your problems are all addressed and fixed.'
The DGCOS Scheme
The DGCOS is an important scheme for any window/glazing specialist to be associated with. They ensure that you are protected from certain situations that may arise throughout the installation of double glazing products.
With this scheme behind us we can confidently say that we are a brand that produces high quality products, workmanship and customer service to tend to your needs from the first enquiry till the last.
The accreditation process which all companies must go through involves:
Passing a five-point credit and history check.
Providing DGCOS administrators with a copy of their customer facing documents. This includes their customer contract, terms and conditions and guarantee.
They also request a copy of the applicant's complaints procedure and health and safety policy.
During the process, the applicant's paperwork and processes will be assessed and if they meet the specific criteria they will be awarded with a DGCOS membership.