Your home's entrance door can have a massive impact on the overall appearance of your property's exterior. It can add kerb appeal and help to bring together the style and architectural design of your home's façade. Choosing the right front door for your home can be difficult. You'll need to think about what style suits your home best, how secure your new door will be and what levels of thermal protection it will provide. Perhaps the biggest impact, however, will come from your new door's colour.
What is the best front door colour for your home?
What colour is best for your home's entrance door will depend on three important factors. Firstly, personal preference is extremely important. If you don't like the colour, then you won't appreciate it adorning your home. Secondly, it must fit in with the style of your home. Some colours are more suited to traditional properties while others look better on more modern homes. Finally, you'll need to decide what effect you want to produce with your entrance door's colour. Do you want it to be bright and bold or more understated?
To get some inspiration for your own home improvement plans, have a look at some of our entrance door installations to see what colours would work best for you.
Classic White tastefully complements any style of house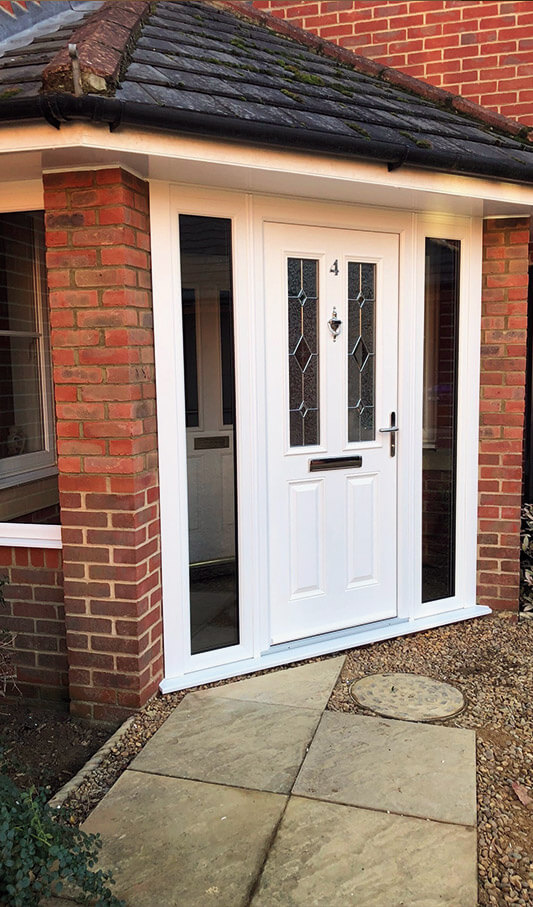 Suitable for any type of property, this understated classic will brighten up any home's exterior.
Stately Black, the perfect choice for town houses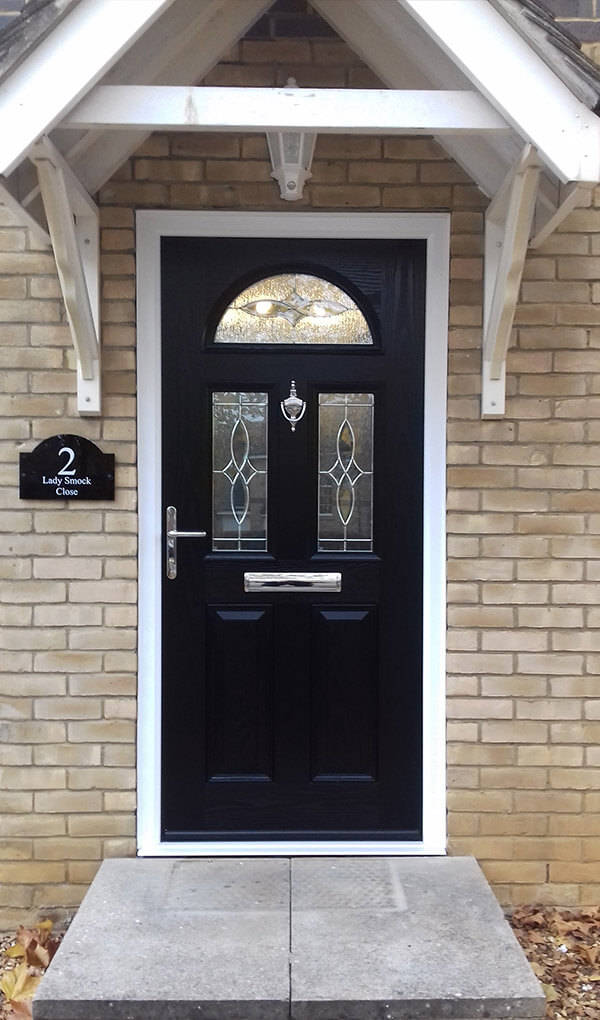 Add some elegance to your home with this timeless colour which shouts style and sophistication.
Charming Chartwell Green, ideal for homes with white or cream rendered exteriors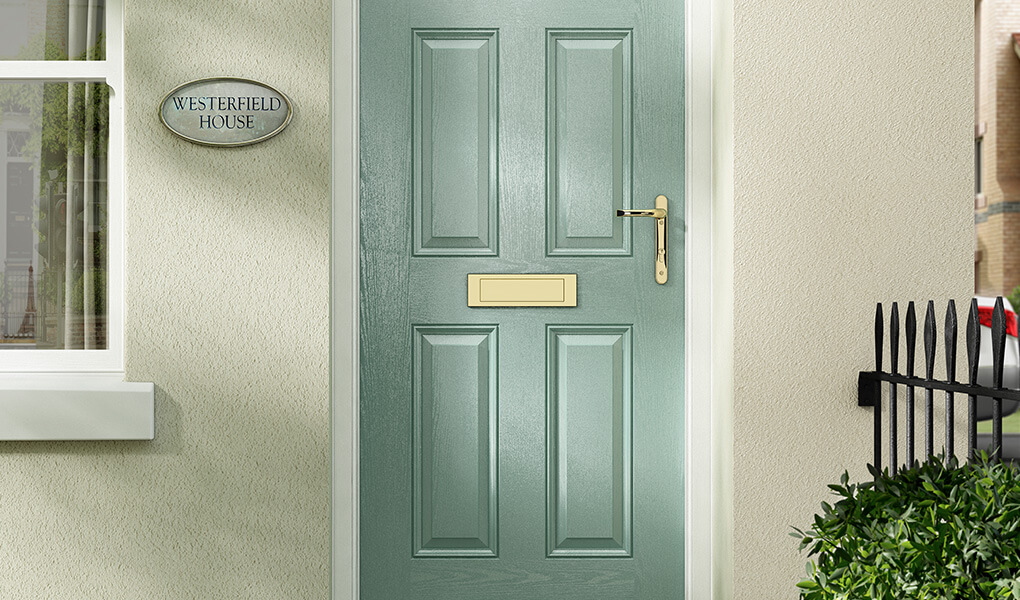 Perfect for country cottages and rural retreats, this pastel shade is versatile and uplifting.
Bright Yellow looks great against a red brick facade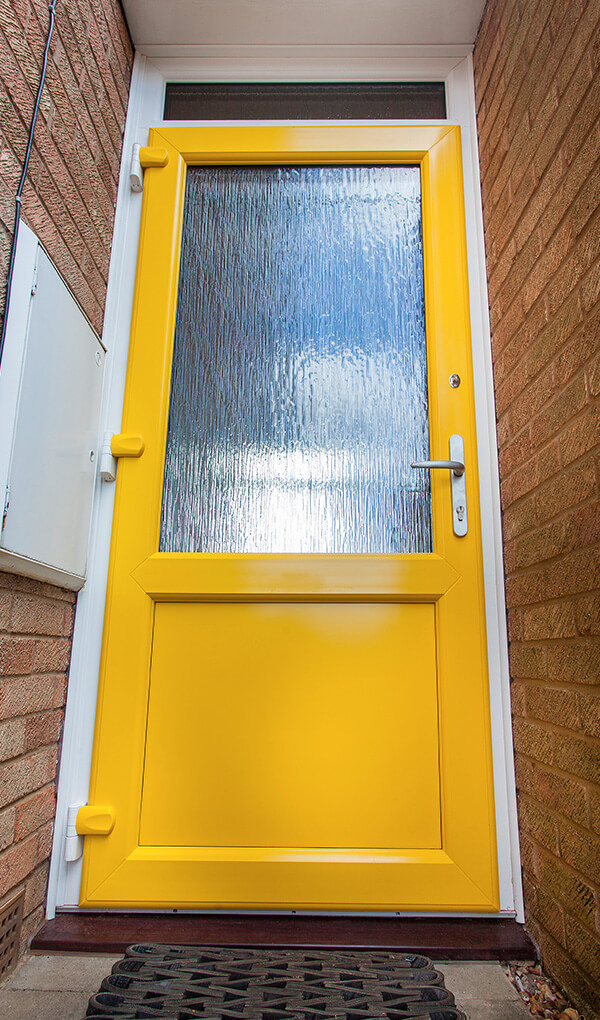 Bring some sunshine into your life and dramatically transform your home's exterior appearance.
Contemporary Grey, the best choice for modern properties with painted stone or timber clad exteriors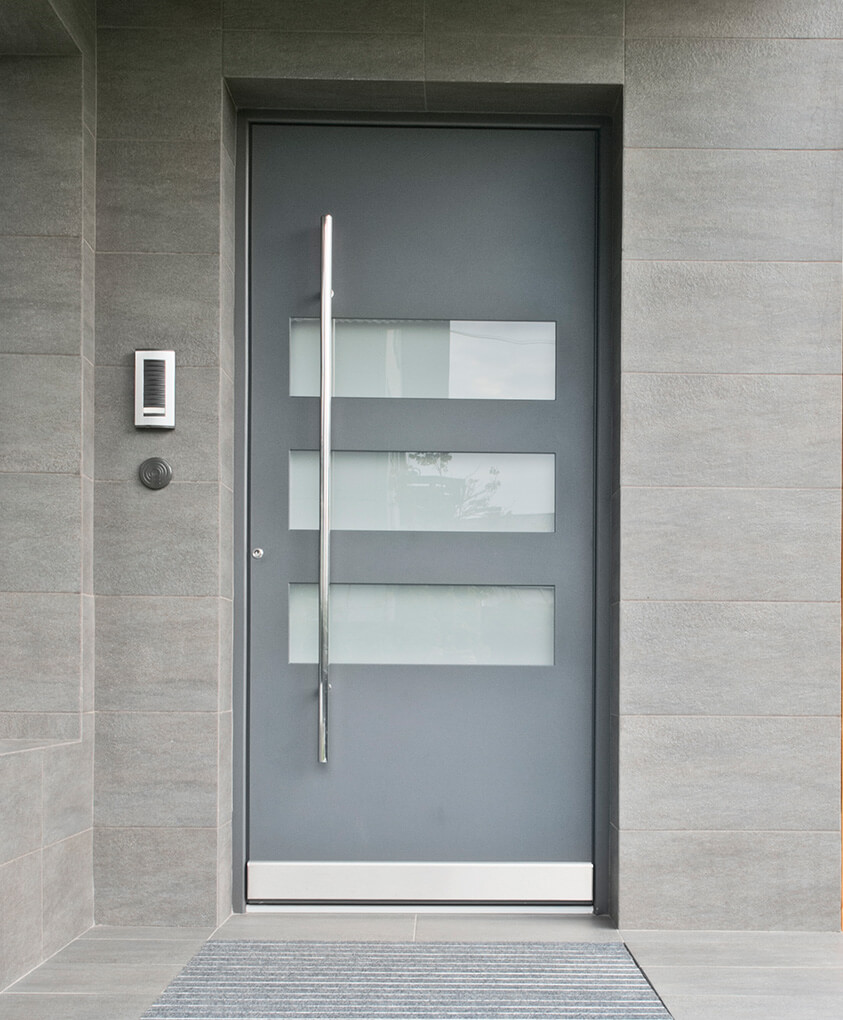 Increasingly popular in recent years, although often used on modern homes it can inject some modernity into a more traditional property.
Stylish purple looks great against a white plastered frontage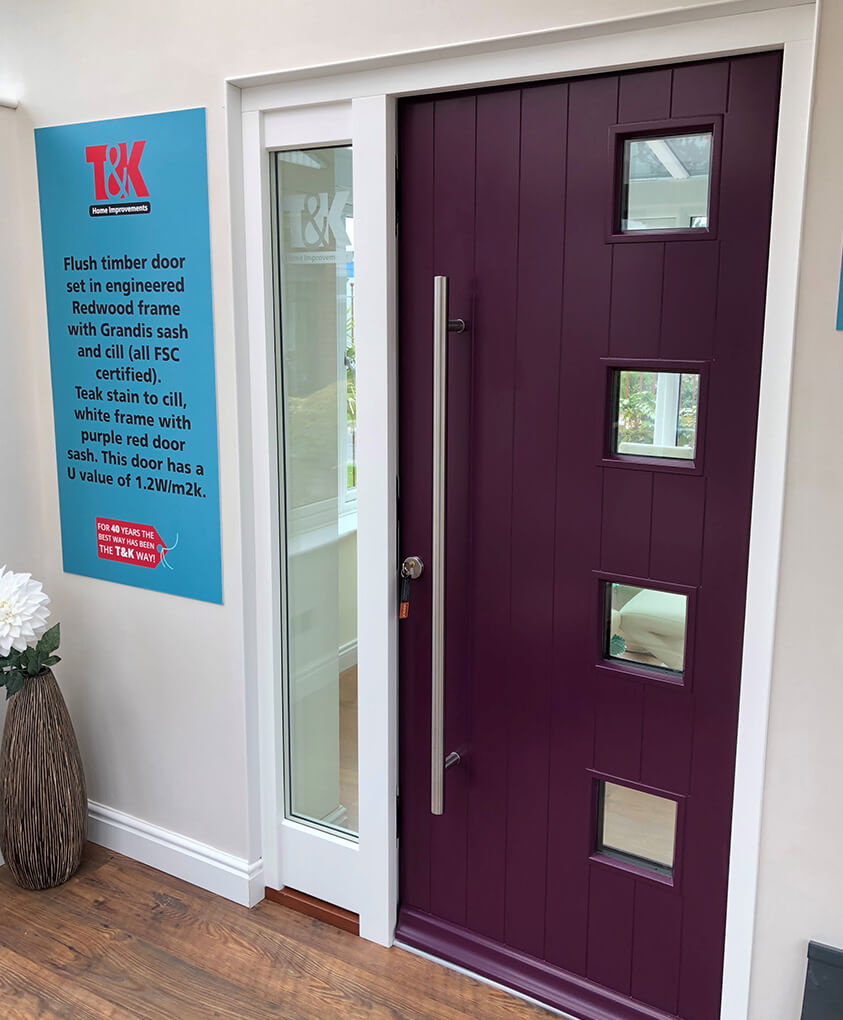 Vibrant and unique, for homeowners who want to express their personality, a purple door will certainly add a distinctive look to your home.
Bold Red is an excellent choice for traditional brick fronted buildings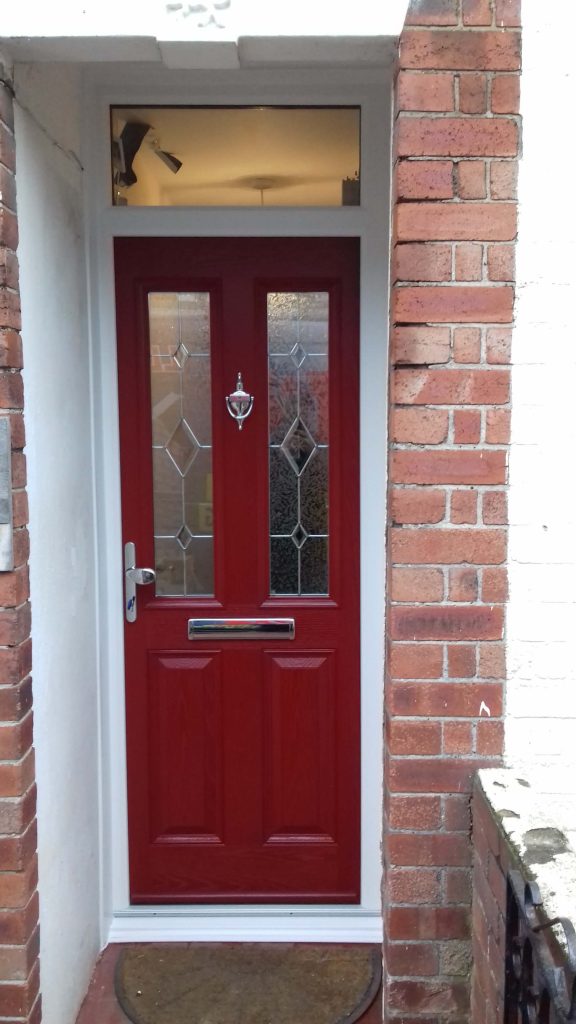 Warm and bright, red doors look great on townhouses and terraced properties, complementing the red brick or contrasting with a painted property façade.
Realistic timber-effect is typically suited to properties with a rustic appearance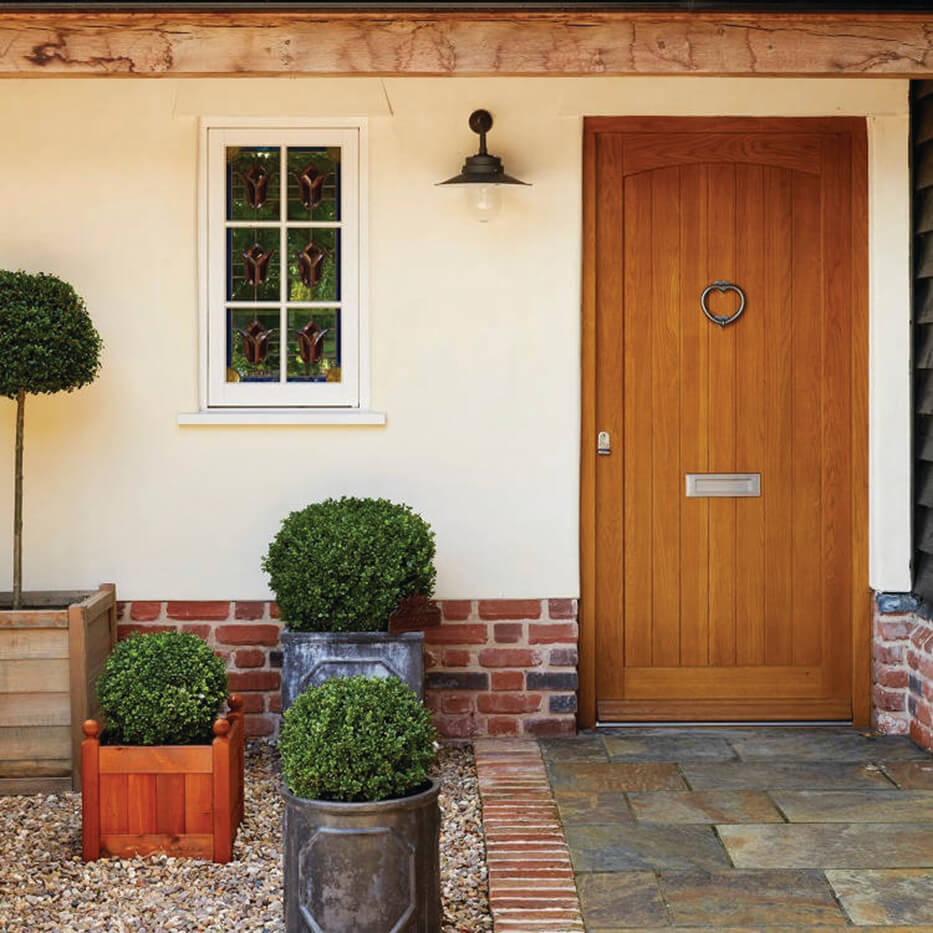 Wood-effect finishes are now so realistic that they are often mistaken for real wood. Choose from a range of colours including Golden Oak, Walnut and Rosewood.
If you're thinking about replacing your front door this year, T & K Home Improvements are the company to contact. For more information about our range of entrance door options call us free on 0800 622 716 or send us a message online.