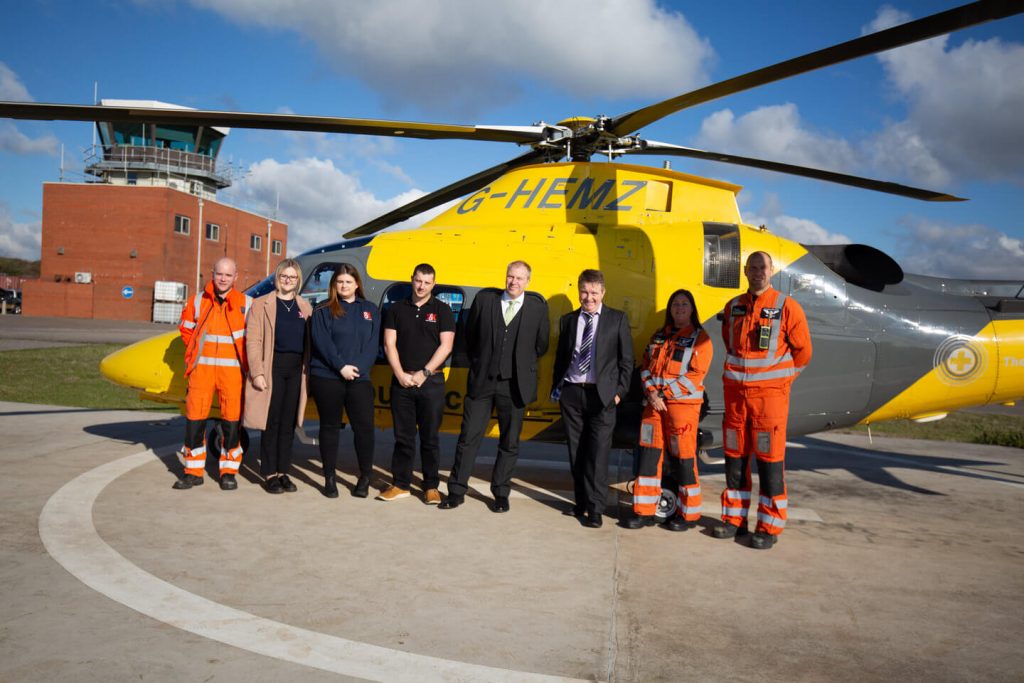 We raised over £5,000 in 2019!
T&K Home Improvements has raised more than £5,000 for the Warwickshire and Northamptonshire Air Ambulance (WNAA) during 2019.
The Wellingborough-based company announced the WNAA as its charity of the year for 2019 and set about raising funds for the life-saving service.
Fundraising events included a team from T&K taking on a 5k inflatable obstacle run, raising £1,775 for being put through their paces on the gruelling run.
They also encouraged residents and customers to drop any unwanted clothes to their showroom, with the many who donated getting a treat. Staff then took them to the WNAA shop.
But it wasn't just money and clothes that T&K donated – they also came to the rescue when the charity's air base was damaged due to high winds.
Storm Gareth caused havoc in the UK earlier this year, and one casualty was the front door of the WNAA headquarters on Coventry Airbase.
The storm caused some serious damage to the door, but T&K went above and beyond by supplying and fitting a new front door for free, the cost of which would have been £3k.
Neal Harper, T&K's General Manager, said: "We have had a wonderful year raising money for the WNAA and awareness of the vital work they do. It was also a pleasure to help them in their time of need with a new front door.
"It's staggering to think that the air ambulance doesn't receive any government funding and needs to raise around £1.7m a year to stay operational."
T&K, who have installed to more than 60,000 homes in Northamptonshire and the surrounding counties in 40 years, are yet to announce the charity they will be looking to help in 2020.  For more information, telephone 01933 677444, email info@tkhi.co.uk or visit www.tkhi.co.uk.