In-House Manufacturing
What is unique about T&K Home Improvements is that our French casement windows are heavily involved in the manufacturing process of our products, which means we can confidently provide our customers with high-quality materials and expert craftsmanship.
Being a part of the Emplas group we are able to play an active role in the manufacture of our products. Emplas are one of the UK's leading manufacturers of home improvement products, such as French casement windows.
This ensures that we can maintain an exceptional standard of quality and confidently provide our customers with the best products possible. We can customise intricate details of the design to tailor your French casement windows to your home completely.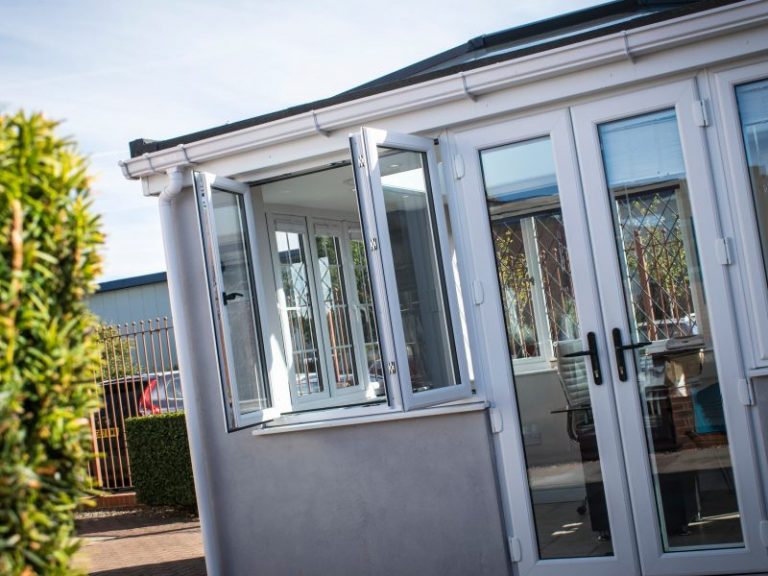 Improve The Thermal Performance Of Your Home
uPVC is an excellent insulator that helps your home retain heat. This can increase your home's thermal efficiency, which can reduce your carbon emissions and potentially even your bills!
Our double glazing can attain WER ratings of A+ and U-values as low as 0.9W/m2K. This means your new French casement windows can allow for optimal light transmission and heat retention whilst avoiding overheating. This means your home can remain at an optimal temperature year-round.
The design also incorporated trickle vents that keep your home cool and comfortable regardless of the weather. They come in a range of colours to seamlessly blend in with your windows and avoid looking bulky.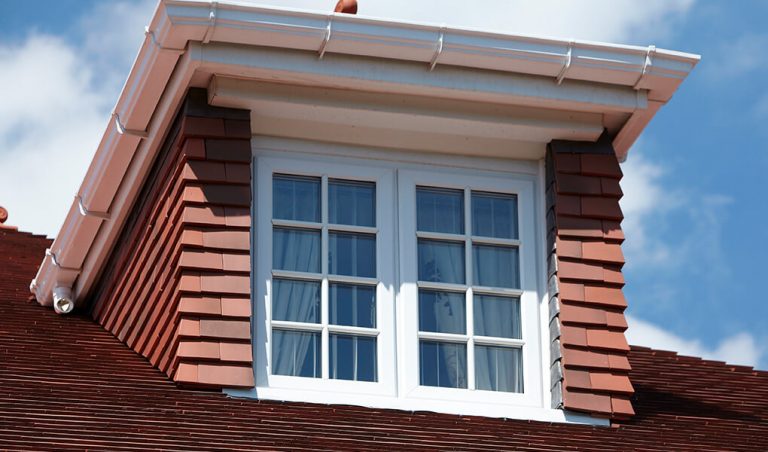 Keeping Your Northampton Home Safe
uPVC is a highly robust material that can withstand harsh conditions without becoming damaged or compromising its structural integrity. Our French casement doors are manufactured using high-quality uPVC to ensure durability and security.
The design incorporates a multi-point locking mechanism that provides enhanced protection for your Northampton home. It works by securing the window to the frame in six areas so that if one lock becomes inoperable, the window remains securely locked.
We use a patented docking system that prevents sideways movement of the bolt when the window is locked so it cannot be forced open. The docking system bolt and locking mechanism are Secured by Design, a testament to their durability.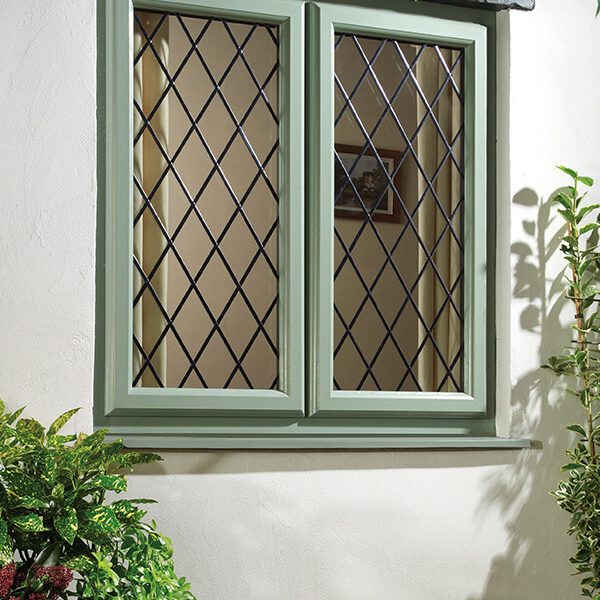 Long-Lasting and Low Maintenance
Our uPVC French casement windows are estimated to last around thirty-five years without losing their shape. uPVC is a robust and resilient material that can withstand harsh conditions to continue performing well for a long time.
The hardware we use is resistant to salt and spray (BSEN1670), and cycle tested over 50,000 times for ultimate long term performance. This provides you with peace of mind that your home is secured, and you shouldn't have unexpected maintenance expenses sprung upon you.
uPVC is extremely low maintenance and only requires an occasional wipe with a damp cloth to maintain looking fresh. Unlike wood and metal, uPVC does not crack, rot, or rust, and the colour will not fade or flake!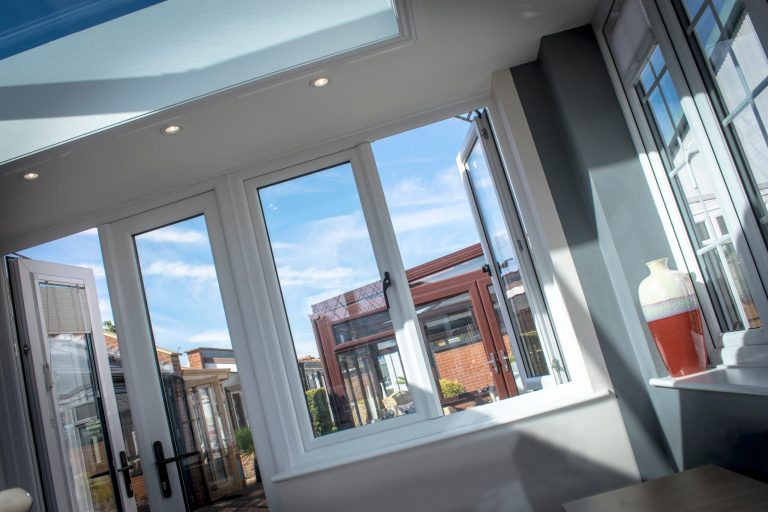 Weather Resistant
T&K French casement windows have accredited weather performance. Our designs include weather sealing and draft proofing, conforming to the exacting standards of the BS-36751 accreditation. This means your new windows will have no trouble battling the Northampton weather come rain or shine.
We use a 10mm quality weather seal to ensure complete protection from water and wind ingress. This means that your home will stay dry and warm in the colder months of rain and gales.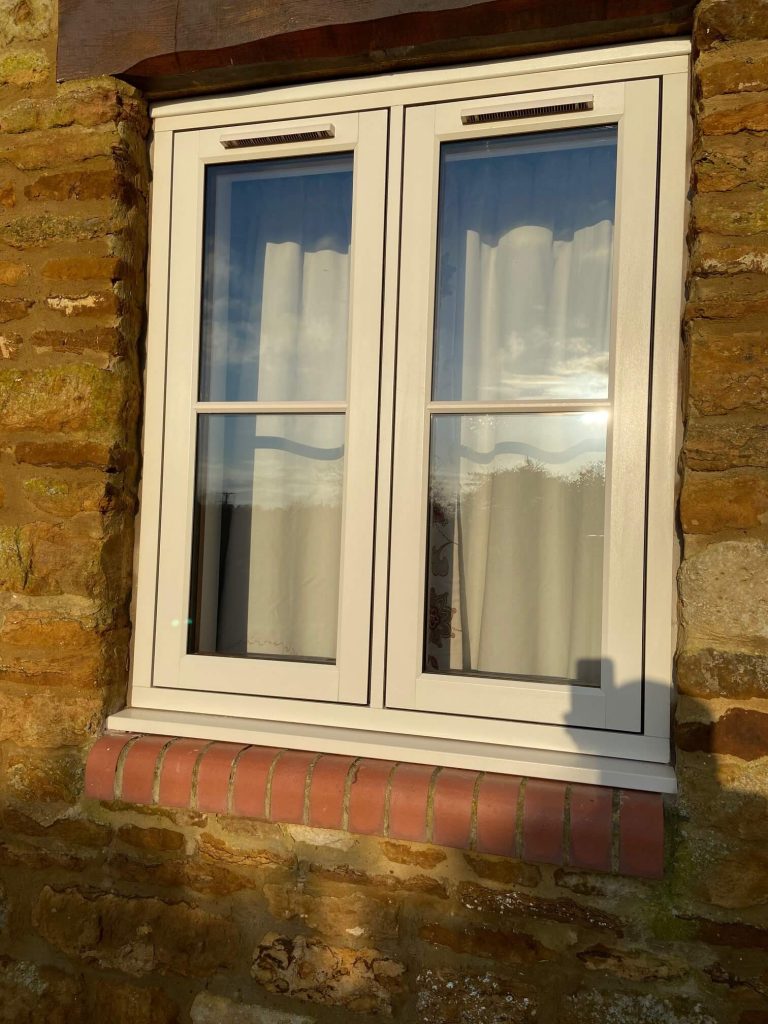 Bespoke Designs
All of our French casement windows are tailor-made and can be customised in a range of ways. The windows are available in chamfered, sculptures, or flush and can be finished in over thirty colours and textured wood grain finishes. This means that you do not have to compromise on style.
There are further customisations you can make to your French casement windows to make them truly unique. There are various hardware features for you to choose from and glazing options, such as frosted glass to enhance privacy and acoustic glass to improve noise reduction.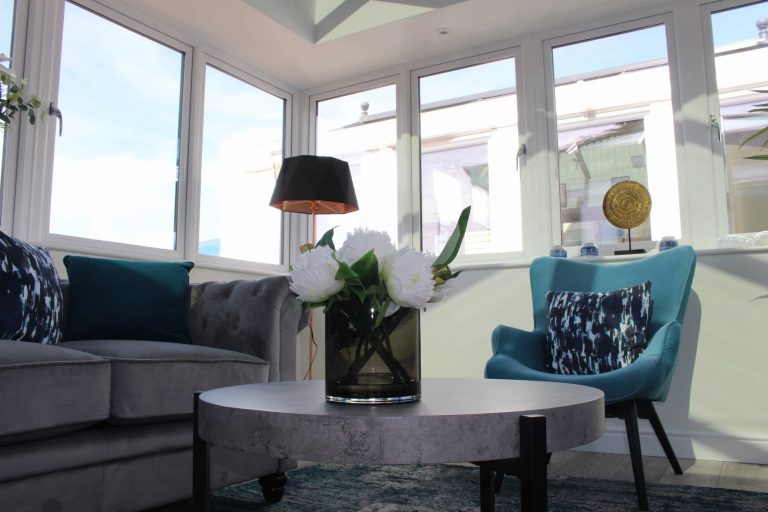 French Casement Window Prices Northampton
If you are a homeowner in Northampton or you have an architectural project coming up, French casement windows are an affordable and practical option that can be customised to look incredible.
You can use our online quoting engine to get a free, no-obligation quote today. Simply choose your favourite designs and enter your dimensions to get a unique guide price based on your Northampton home.
If you have any further questions, you can fill out our online contact form or call us on 0800 622 716.
We look forward to hearing from you