If you happen to own a set of wooden windows, you could easily be forgiven for thinking the only suitable replacements for them were another set of wooden windows. However – and as crazy as this might sound – uPVC windows that look like wood are now available. Here at T&K, we regularly install either type. So, we've decided to share our expertise on both options to help you learn how to choose the best wood replacement windows.
Which wood replacement windows look the best?
Wood is naturally textured and comes in a variety of rich colours. The window sashes are also slim and sit flush to the frame, resulting in beautiful looking windows.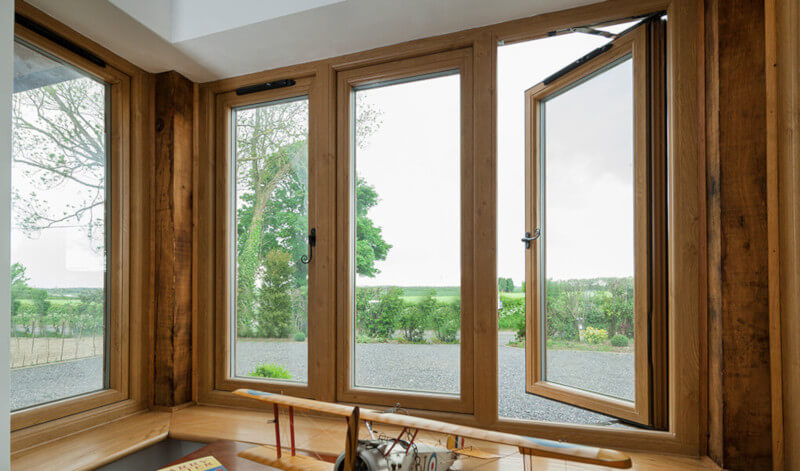 However, Residence 9 windows (uPVC timber-effect windows) have been designed using the specifications of traditional cottage timber windows, so they look as good as the real thing. They are finished in a variety of colours and woodgrain textures as well. These do a great job imitating the real thing despite being artificial. Some do prefer a natural finish but, ultimately, beauty is in the eye of the beholder.
Do wooden replacement windows require planning permission?
If you live in a conservation area, replacing your timber windows with like for like replacements is very unlikely to require planning permission. As uPVC timber alternative windows feature an almost identical design, they're likely to be approved for use too. However, this isn't a dead certainty. Anyone living in a conservation area should always check with their local planning authority before carrying out any changes to their home.
Which timber replacement windows require more maintenance?
uPVC does not attract dirt very well and whenever it does, it can be easily wiped away. Timber windows are easy to clean too, however, wood is prone to rot. Therefore, they will need to be retreated every 6-8 years to last for as long as they can.
Will wood or uPVC last longer?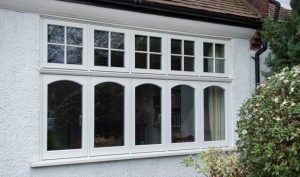 Provided timber is retreated now and again, it can last a lifetime. uPVC, on the other hand, is estimated to last around 25-30 years. However, it's important to bear in mind that this isn't an exact science; exposure to extreme weather and other internal and external factors will affect window lifespan.
Which timber replacement windows cost the most?
As the price of replacement windows is costed on a project-by-project basis, it's impossible to say for sure that one will cost more than the other.
Genuine timber windows can, however, be an inviting prospect to would-be buyers. So, if you're planning on selling your home in the future, it's important to bear this in mind.
Which windows are the most efficient?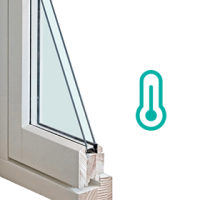 Wooden windows and the uPVC alternative can both achieve Window Energy Ratings of A+. Therefore, both are equally excellent at insulating homes and saving you money on heating bills. Thanks to the latest multi-point locking systems, both provide exceptional protection from potential intrusions too.
T&K have been replacing timber windows for over 40 years. If you'd like a set of wood replacement windows built from timber or uPVC, call us for free on 0800 622 716 or contact us online.
Related to this post: why timber windows are an excellent investment